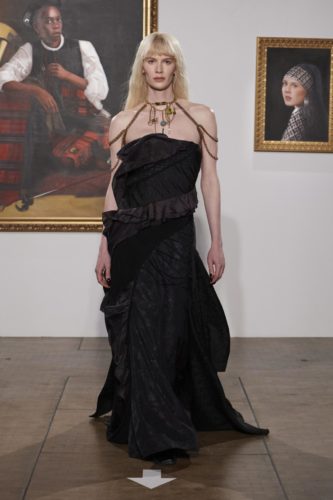 Dear
The British Fashion Council honoured Marine Serre as Leader of Change in the Environment category, for her significant contribution to reduce the environmental impact of the Fashion industry this year by exploring new business models, design principles, production processes, consumption and disposal.
The event was held at the Royal Albert Hall accompanied by model and muse Erin Wasson, and her sister Justine Serre, CEO of the French House.
Marine Serre wears a Regenerated coat made from deadstock leather paired with a bright orange dévoré dress designed in a transparent crepe and stretchy jersey.
Erin Wasson wears a Regenerated couture gown from the Red Line made with upcycled silk scarves.
Both designs are part of the MARINE SERRE Hard Drive Collection.