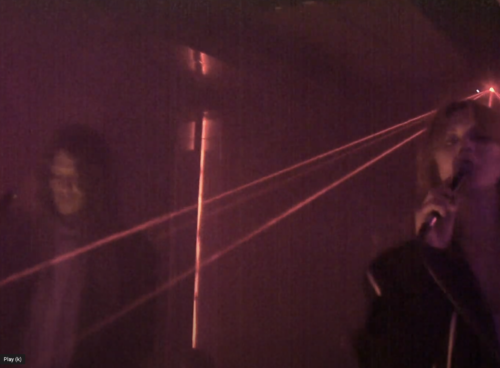 Dear Shaded Viewers,
Undoubtably one of my favourite recording artists, Adah Dylan and Max Sokolinski, Bruises. I've been under their spell from the very beginning, their music is hypnotic and leaves an imprint on both your heart and your mind. Listen to their cover of Serge Gainsbourg's La Javanaise about lost love, and tell me this doesn't get to you…the track was dropped today. All I can see is success.
From the ASVOF archives:
From our home in Paris where we are quarantined, we decided to do a cover of this beautiful song whose lyrics resonate strongly at the present time.
Already praised by Gucci, Paco Rabanne and Variety for whom they played live, Bruises break the codes of pop music by mixing new wave and psychedelic rock to trip-hop. The duo features Adah Dylan, an American-Austrian songwriter on vocals. Early on, she developed a taste for poetry and progressive thinking, inspired by her futurologist grandfather, who won the Alternative Nobel Prize. She met Max Sokolinski, a multi-instrumentalist producer and composer who lived between Paris and Los Angeles and collaborated with various artists ranging from Clara Luciani (with whom he formed the duo "Hologram"), to Mathieu Chédid, Christophe, Daniel Johnston, or his sister Soko, whom he has been accompanying on stage since her debut. Underneath their catchy melodies, their lyrics are infused with a bittersweet feeling evoking both the freedom and the disenchantment of a new generation that seamlessly mixes genres and references.
Later,
Diane