Art Collector and Patron Amalia Amoedo Launched Fundacion Ama Amoedo Residencia Artística (FAARA) in Uruguay
Argentinian collector Amalia Amoedo is pleased to announce the creation of Fundación Ama Amoedo Residencia Artística (FAARA), an interdisciplinary artist residency program in José Ignacio, Uruguay, as part of her new art foundation Fundación Ama Amoedo.
Amalia Amoedo conceived Fundacion Ama Amoedo with the intention of creating a lasting impact on the Latin American contemporary art ecosystem, expanding its visibility around the world. The foundation was established to formalize the projects of Amoedo, who has been collecting art and supporting artists from Latin America or of Latin American descent for more than two decades. As an extension of the foundation, FAARA provides artists with further avenues to develop and enrich their creative practices.
Opened in November 2021, FAARA offers an inspirational space and resources for Latin American artists, fostering creative reflection, artistic research, and experimental art practices.
At its core, FAARA arises from the desire to promote creative freedom, providing resident artists with living and studio space, a robust program of activities tailored to each artist's work, grants to support artist projects, and the opportunity to showcase artwork in an annual group exhibition in Miami, Florida during Miami Art Week.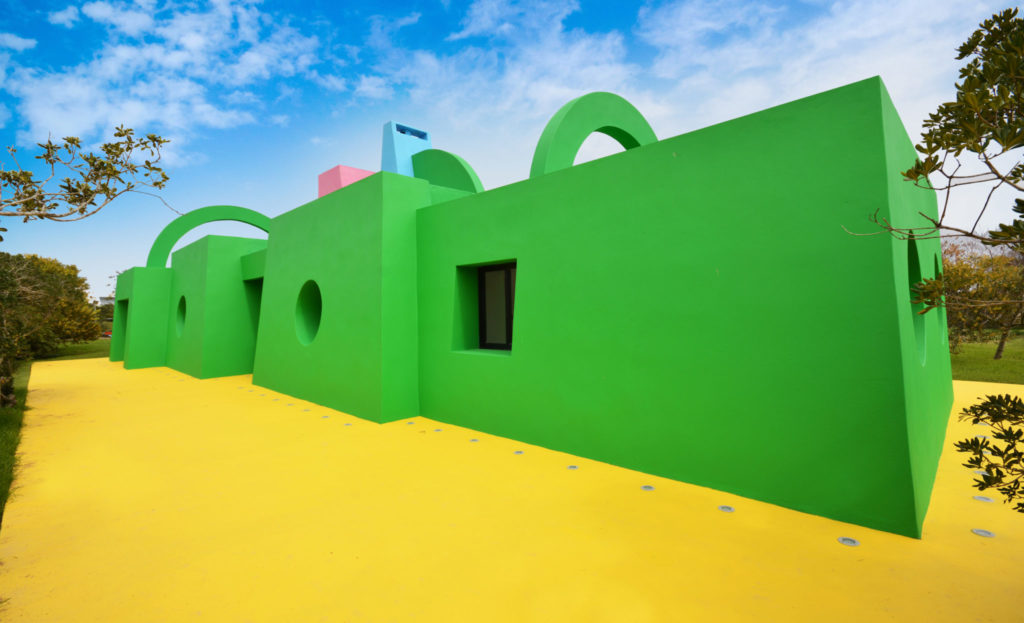 The artists will participate by invitation and will be selected by prominent international curators with expertise in Latin American art, who will serve on the Selection Committee on an annual rotating basis. The inaugural Selection Committee includes Inti Guerrero, Artistic Director of Bellas Artes Projects in the Philippines and tutor of the Curatorial Studies programme at KASK, Ghent; Aimé Iglesias Lukin, Director and Chief Curator of Visual Arts at Americas Society in New York; and Magalí Arriola, Director of Museo Tamayo in Mexico City.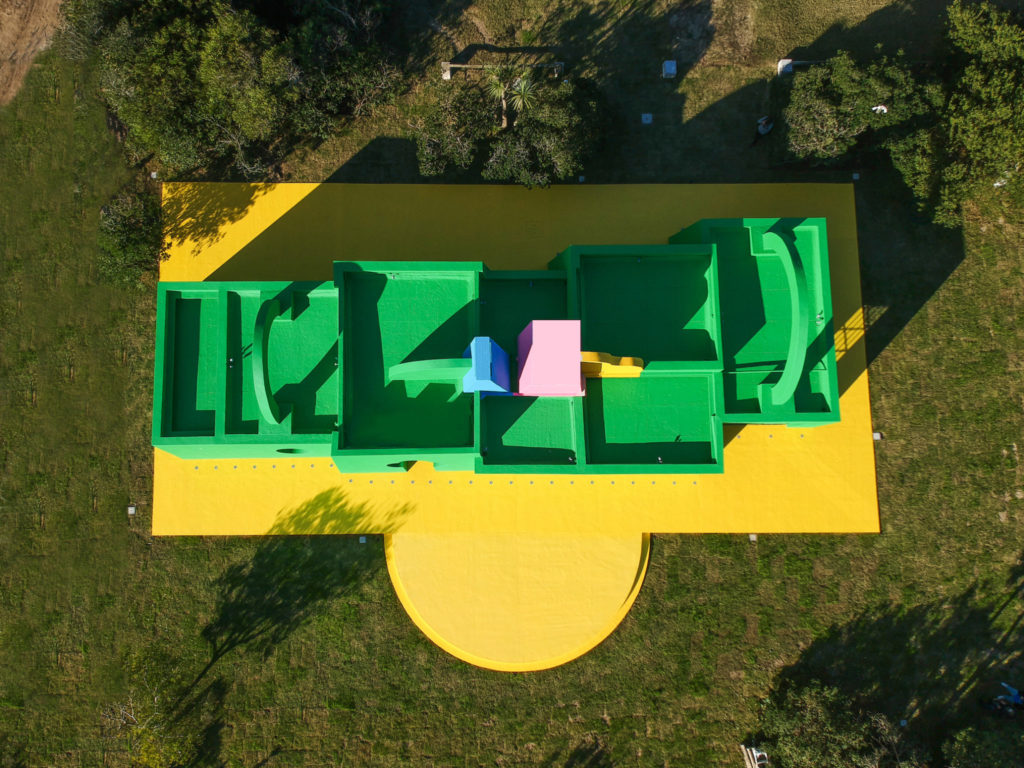 Amalia Amoedo, Founder of FAARA, said: "Artists of Latin America are at the heart of all that I do. I am thrilled to create the Fundación Ama Amoedo and to launch our first initiative: FAARA. It has long been a dream of mine to provide a platform for Latin American artists to step away from their studios and daily routines to a place where they have time and space to think and to create without distraction. José Ignacio has been a place of inspiration and contemplation for me, and I am so happy to share this with the selected artists. Thanks to Aimé, Inti, and Magalí for selecting the inaugural artists: Liliana Angulo Cortés, Andres Bedoya, Adriana Bustos, Noé Martínez, Sofía Gallisá Muriente, and Marcela Sinclair, and I hope that their time at Casa Neptuna will be productive and transformative."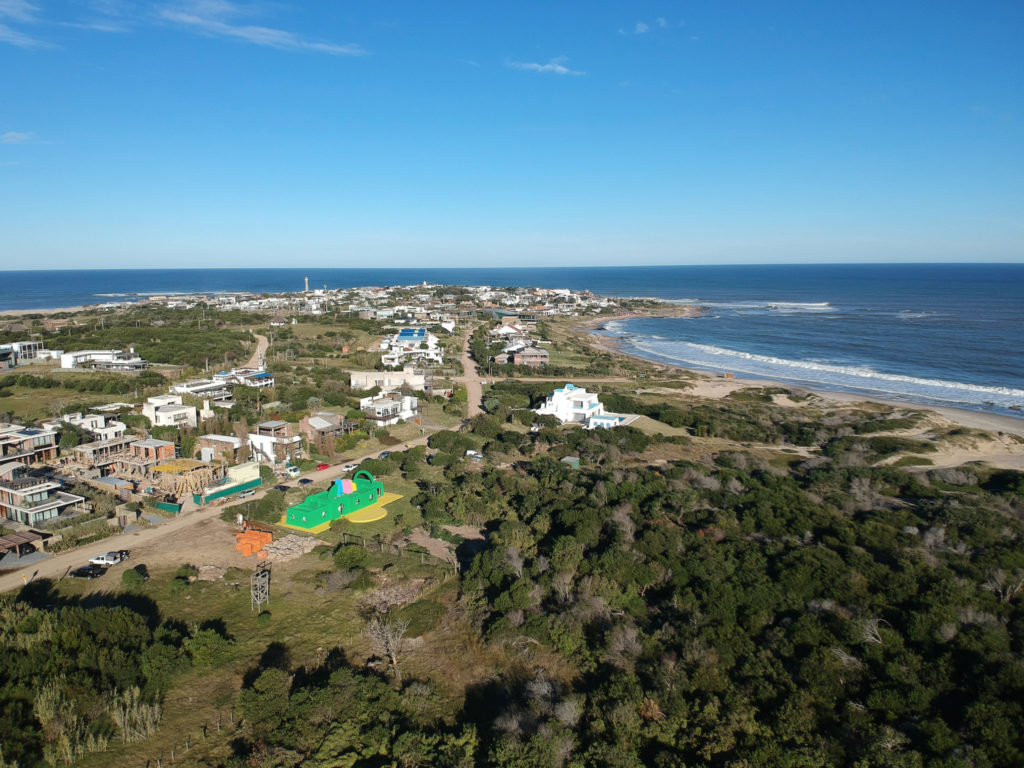 Launched in José Ignacio, Uruguay, FAARA will take place in Casa Neptuna, designed by Argentinian artist Edgardo Giménez, accommodating the needs of artists from diverse and interdisciplinary backgrounds. The name Neptuna is a female variation on the name of the Roman god of the seas, Neptune (Neptuno in Spanish), and an ode to the beautiful seascape in José Ignacio. Through its vibrant colors and a design that emphasizes the surrounding landscape, Casa Neptuna is intended to incite creative thinking. As Giménez explains, "I wanted the house to be a place of freedom. A place where you are entitled to be creative."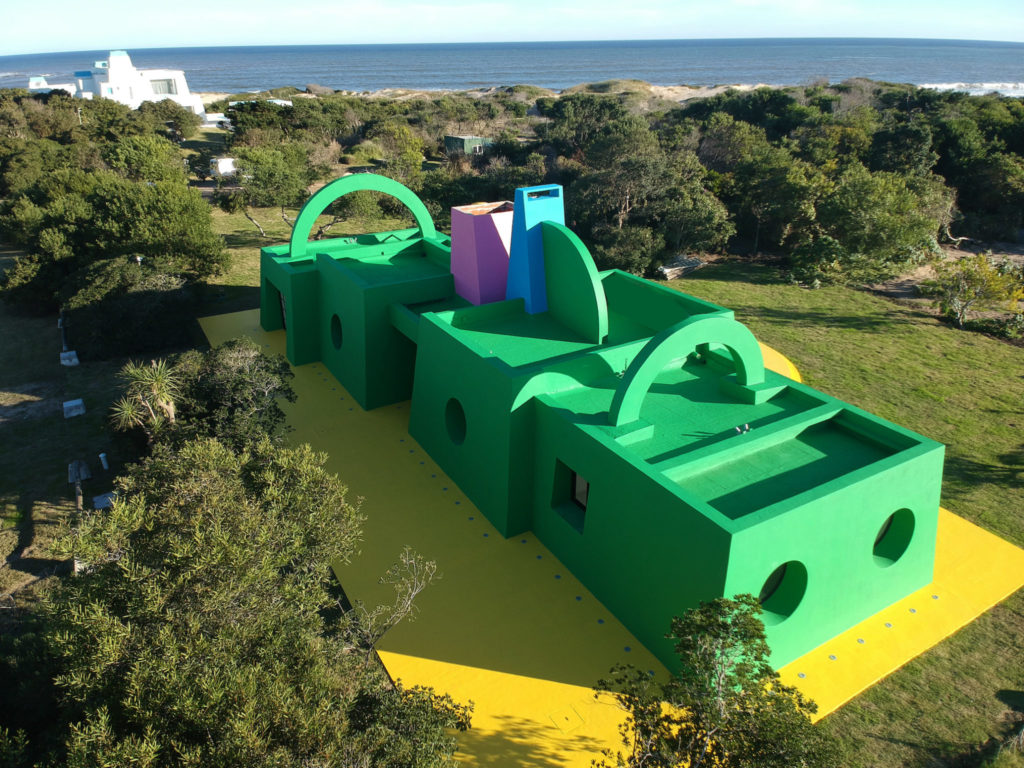 This year, FAARA will host two artists per six-week trimester, culminating in a final group exhibition with all six artists in Miami during Miami Art Week 2022. Program Curator Violeta Mansilla will work in tandem with the Selection Committee, managing the residency and overseeing the day-to-day programming onsite.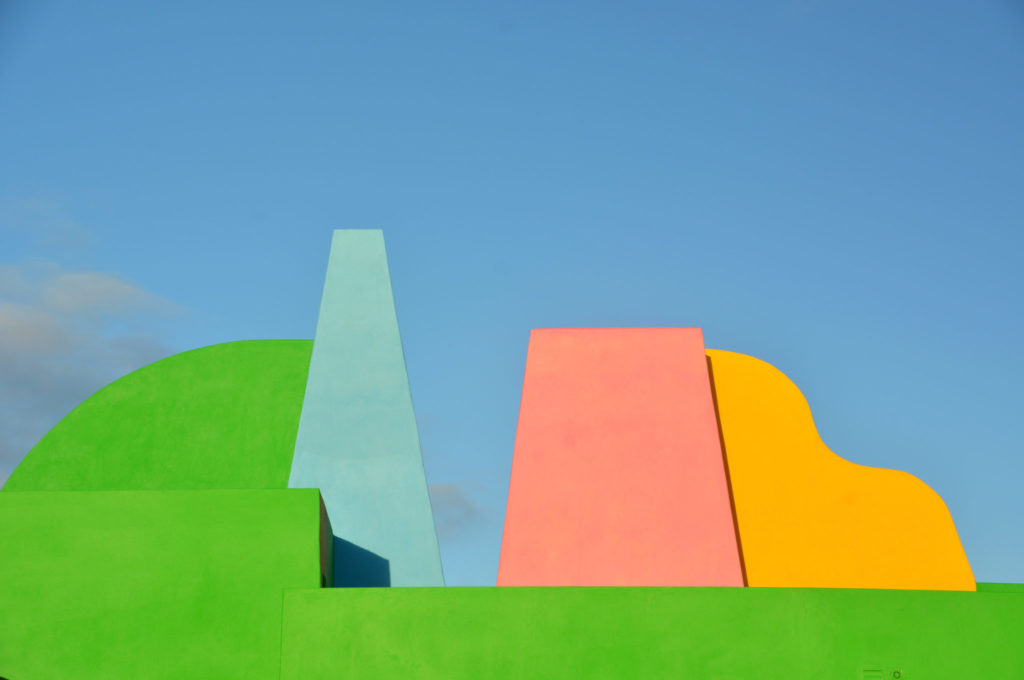 FAARA's first term began in November 2021 welcomed artists Sofía Gallisá Muriente (b. 1986, Puerto Rico) and Marcela Sinclair (b. 1972, Argentina). Gallisá Muriente's practice explores through multiple approaches to documentation, deepening the subjectivity of historical narratives and examining formal and informal archives, popular imageries and visual culture. Her work has been exhibited at the Whitney Biennial 2019, the Queens Museum, ifa-Galerie Berlin, Museum of Latin American Art of Buenos Aires (MALBA), and CCA Glasgow. Sinclair is an artist and educator, who frequently explores themes of displacement and geometry through practices that include drawing, painting, sculpture, installation, and site-specific interventions. She has created works for the Argentine Ministry of Culture, Centro Cultural General San Martín, arteBA Fundación among others, and her work has been exhibited in private and public collections throughout Argentina, Uruguay, Chile, Colombia, Spain, the United States, Italy, and Germany.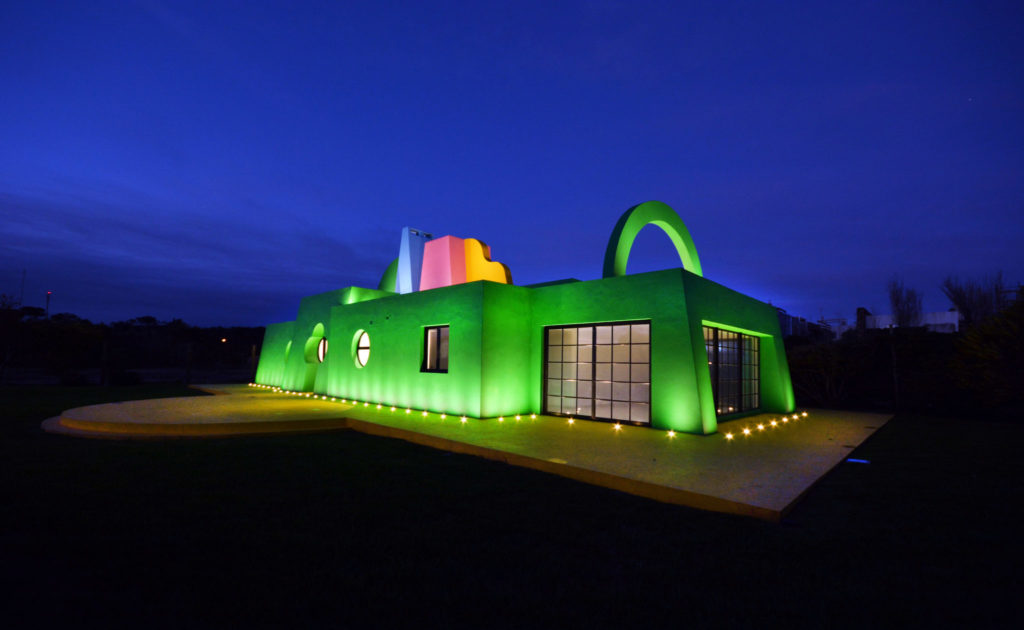 In 2022, Liliana Angulo Cortés (b. 1974, Colombia), Andres Bedoya (b. 1978, Bolivia), Adriana Bustos (b. 1965, Argentina), and Noé Martínez Flores (b. 1986, Mexico) will join FAARA. Angulo Cortés has worked in different regions of the African diaspora, exploring questions around representation, identity, race, and post-development discourses. Her artistic practice encompasses multiple media, performative practices, cultural traditions, historical reparations, and collaborative work with social organizations. Bedoya's work weaves personal history with that of the Andean region of Bolivia. Often using precious and ephemeral materials with devices including repetition and craft techniques, his work oscillates between history and the present, temporality and permanence, decay and renewal, and formal and informal cultural practices. Historical and biographical narratives are interwoven through materiality and storytelling, to reflect on memory, territory, conflict, loss, and family. Bustos develops a narrative discourse predicated on reflections around social, political, and religious oppression in a non-linear interpretation of history. Her work is based on her investigations of historical and current situations that lead her to create her own archives of found images, and addresses themes such as colonialism and its effects, the patriarchal gaze over womanhood, trafficking of drugs and people, rationalism versus magical thought, censorship, and repression. Martínez's work emerges from his personal history making use of ethnographic tools and reviewing the history of the indigenous peoples of America. He has shown his work internationally, including at the Museum of Contemporary Art of Chicago and at the 21st Contemporary Art Biennial Sesc_Videobrasil, São Paulo, and was a 2020 resident of the Clarice Oliveira Tavares Residency, Swiss Institute, New York.
About Casa Neptuna
Designed by Edgardo Giménez (b. 1942, Argentina), a self-taught artist, designer, and architect who has been a protagonist of the Argentinian art scene since the 1960, Casa Neptuna is located in José Ignacio, Uruguay, an old seaside fishing village just outside of Punta del Este. Conceived to create a space for artists to experiment freely surrounded by nature, the 139-square-meter building is located within a forest by the sea and includes expansive and versatile studios as well as private living spaces. While the vibrant colors of the building's exterior are in dialogue with the surrounding landscape, its interior is predominantly in a neutral white tone, creating a bright and peaceful atmosphere, so as not to disrupt the creative development of the resident artists.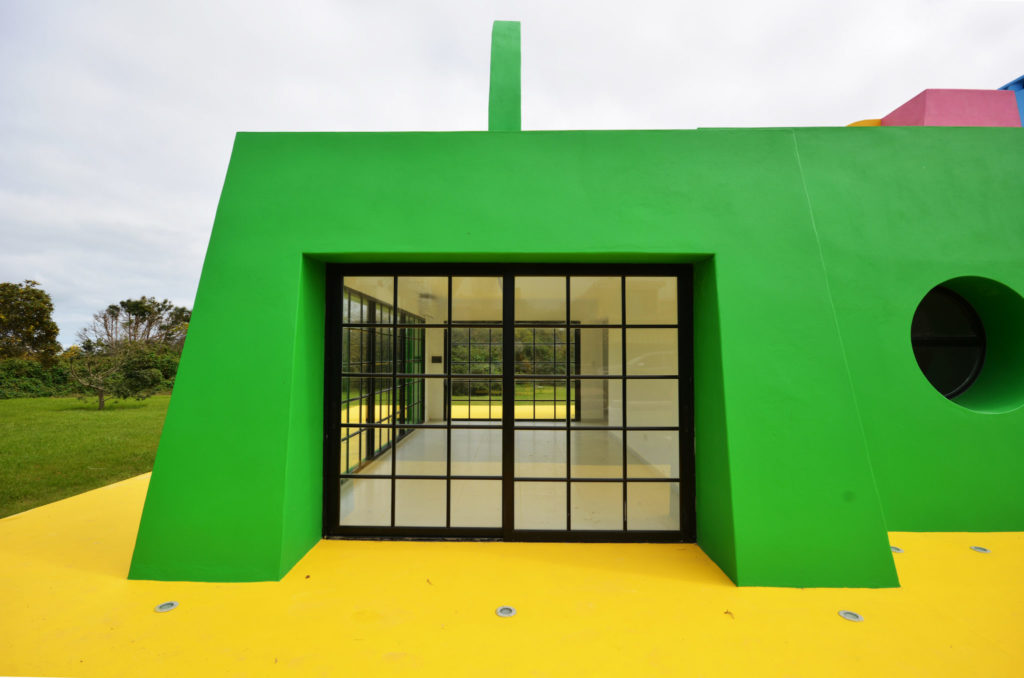 Giménez's previous architectural works include "Casa Azul" (1970-72), exhibited in the exhibition "Transformations in Modern Architecture" (1979) at the Museum of Modern Art, New York; "Casa Colorada" (1976); "Yellow House" (1979-1981); "White House Buenos Aires Province"; and "House of the Golden Columns" (1987), Belgrano, Buenos Aires. His works in painting and s culpture have been part of numerous group and solo exhibitions, including at theMuseum of Art Tigre, Buenos Aires (2018); National Museum of Fine Arts in Neuquén (2016); The Museo Nacional de Bellas Artes, Buenos Aires (1997); and at the Museum of Modern Art of Buenos Aires (1987), among others. His works are in the collections of Museum of Modern Art of Buenos Aires; The Museo Nacional de Bellas Artes, Buenos Aires; Museum of Modern Art, New York; The Metropolitan Museum of Art, New York; Library of Congress, Washington D.C.; Nasher Museum of Duke University, Durham, North Carolina; Los Angeles County Museum of Art (LACMA); El Museo del Barrio, New York among many others.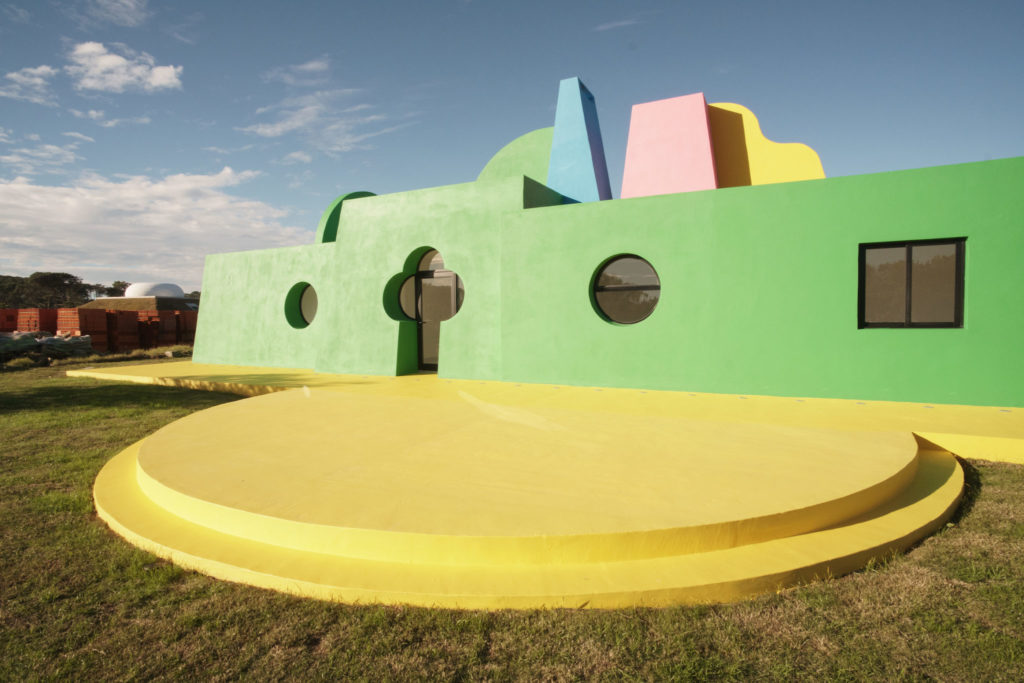 Casa Neptuna
Fundación Ama Amoedo Residencia Artística (FAARA)
Del Timonel 4 – 20402 José Ignacio – Maldonado – Uruguay (UY)
FUNDACIÓN AMA AMOEDO – @fundacionamaamoedo
Photos © Courtesy of Fundación Ama Amoedo
Video © ZÁLAH