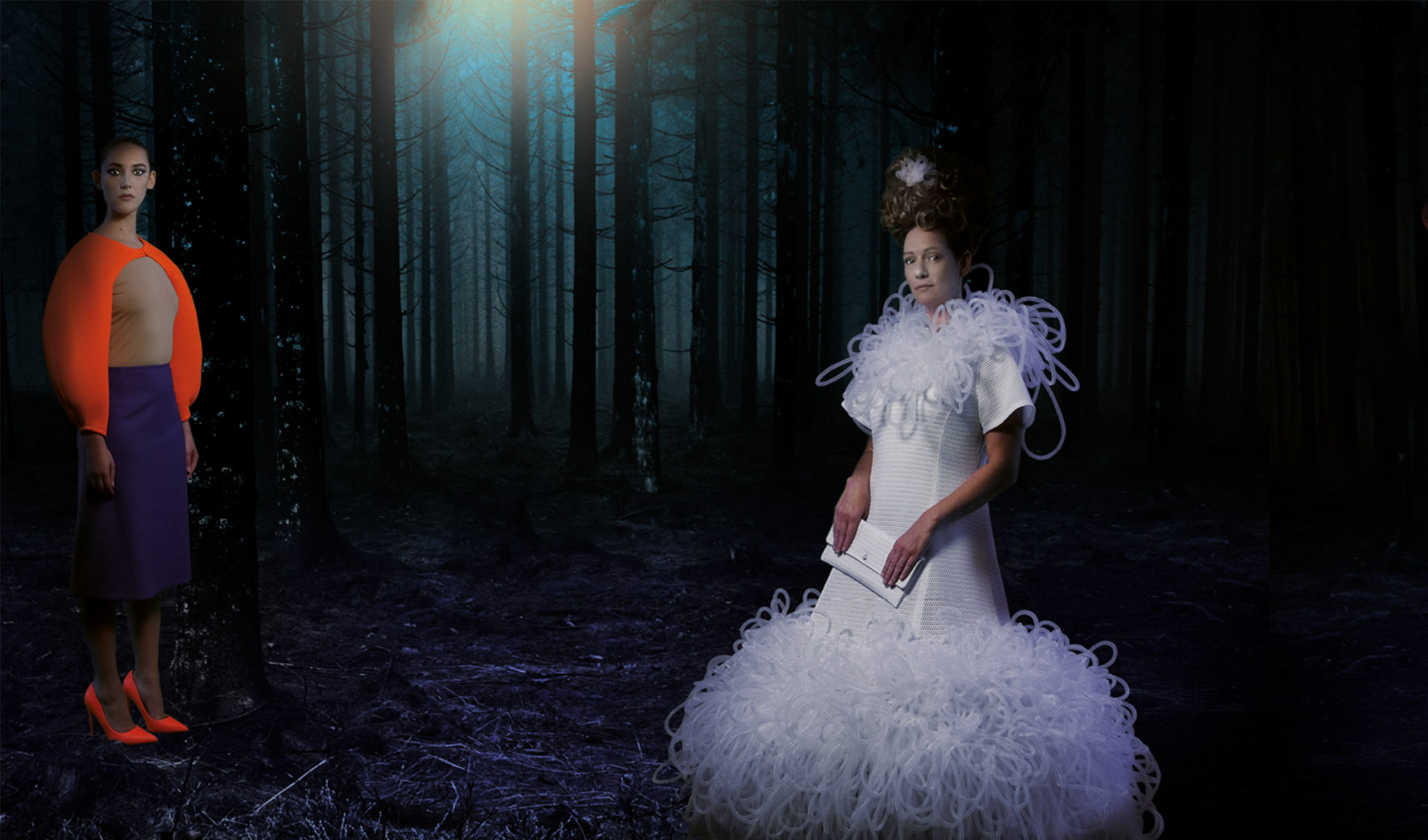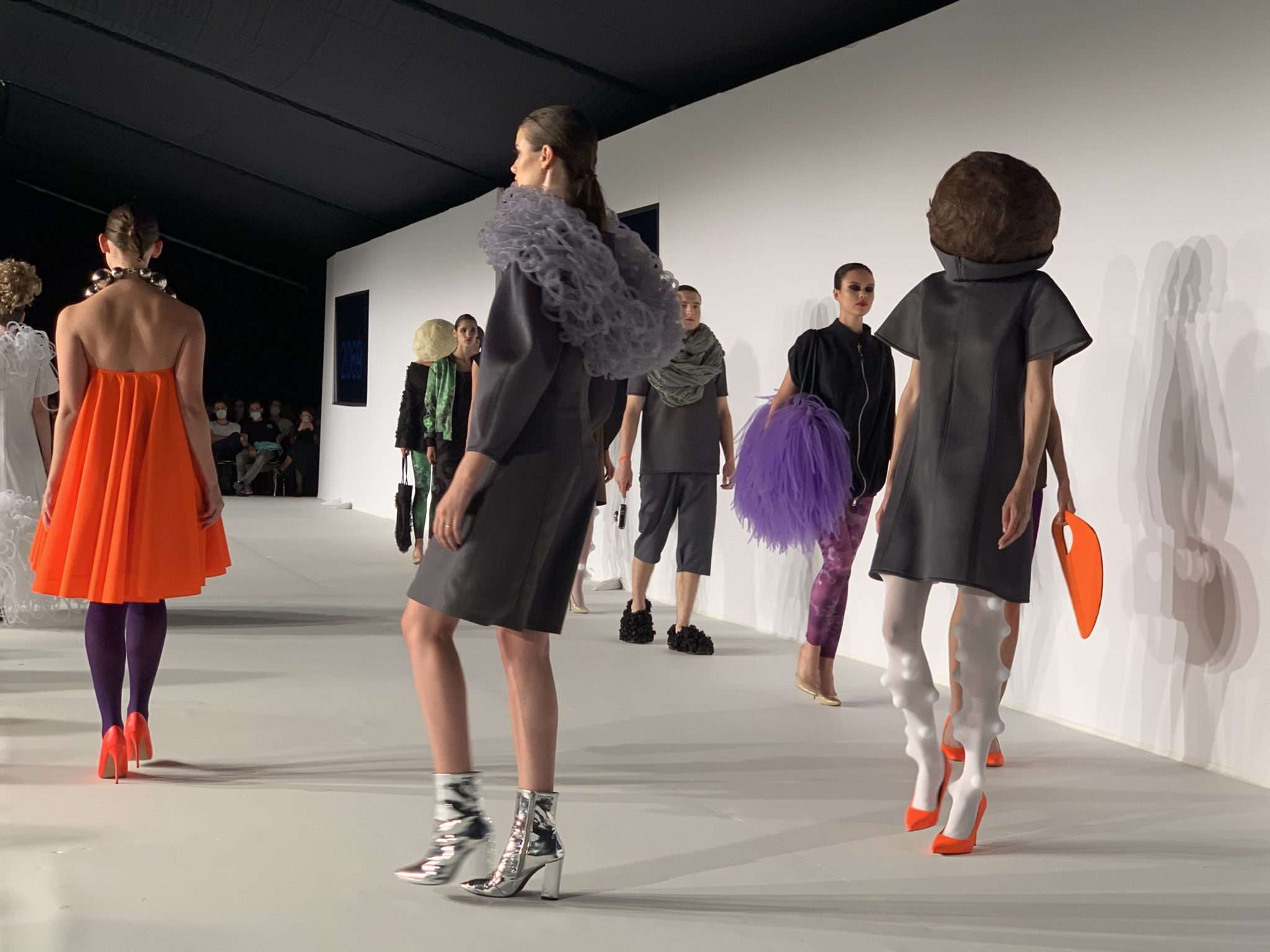 Dear Shaded Viewers,
2069 definitely won the prize for the strangest show of the week in Vienna, with its outsized hairballs, funghi-growth leggings and sea-plant collars, flounces and accessories. While the vibe veered toward Wild, Wild Planet (the stylish 1966 sci-fi flick directed by Antonio Margheriti), there were plenty of wearable pieces in the collection once you broke it down.
2069 is designed by Austrian designer Fred Kobayashi, who grew up in the small village of Bad Ischl, where "Sissi was engaged to Emperor Franz Josef. When I was a child, I spent most of my free time in the woods."

I reached out to Fred after the show to see what was on his mind for Spring 2022…
"This season I was inspired by circles and Covid. The colors are from my main palette
(white, brown, gray and black) and for spring I brought in orange, green and purple. I like to mix natural fabrics with tech materials."

"I do not think about ideas when I am daydreaming. I see them."—Fred Kobayashi
Regarding his "coronavirus" prints: "The Covid virus is invisible for our eyes. I made them visible. The virus is now part of our everyday life."

"The bags are called 'anemone bags.' If the bag is in movement, it makes a
sound similar to the sound of the sea, which has a calming effect."

Taking Cousin Itt's cousin for a walk…
If you're in Vienna, you can shop the clothes at Showroom 2069, located at Sobieskipl. 3, from 1pm to 6pm, Tues-Frid or by appointment.
"My work studio is included and my social life happens there. I work and live very withdrawn."
Thank you for reading.
Love,
Glenn Belverio