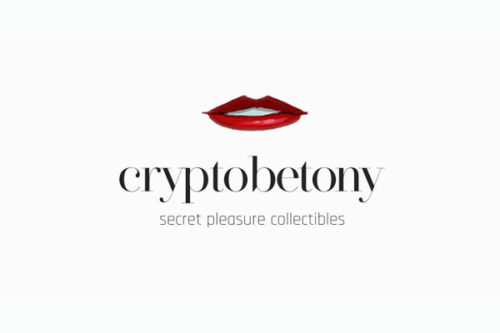 Dear Shaded Viewers,
Betony Vernon, world-famous jewelry designer and multidisciplinary artist in the sensual arena, is joining the blockchain universe with her first drop of NFT secret pleasure collectibles on 17/09/2021.
"I am so excited about my NFTs and the whole dematerialized world of the blockchain that is giving creatives like myself another way to express and convey messages that we are passionate about and believe can change the world for the better", says Betony Vernon, the founder of BV-Paradise Found Fine Erotic who coined the term "Sado-Chic" and created her "Boudoir Box" before writing "The Boudoir Bible".
CryptoBetony is a liberated heroine whose mission is to empower people to transform their lives by becoming more sensually attuned with themselves and with each other.
"CryptoBetony is here to dismantle pleasure inhibiting taboos and slay pro-pleasure misconceptions. She is here to broaden our sensual horizons", adds the artist.
At the same time, CryptoBetony is the guardian of love, determined to take the reign of intimacy and ecstasy back from the evil forces that have controlled and manipulated sensual wellness for centuries.
"She is on a mission, and she does not fight her battles with bloodshed, but rather with loveshed. She knows that love and only love can save the world now!", describes Betony.
CryptoBetony Secret Pleasure Collectibles is a highly engaging NFT series in which the main character embarks on a journey with her consort to revitalize our sensual satisfaction. She uses her powerful jeweltools and many other mighty attributes to accomplish her pleasure quest, often with the help of brave friends and potent allies.
CryptoBetony shares her knowledge and gives advice in visual, physical and audio form, making CryptoBetony Secret Pleasure Collectibles the first NFT of its kind in the market. They can be embodied and experienced with all of the senses.
"I want my NFTs to truly improve people's overall wellbeing by heightening awareness of  body – mind – spirit connectivity. Therefore, some of the NFTs will be linked to personal experiences taking place in the virtual as well as the physical realm", adds Betony.
The CryptoBetony Secret Pleasure Collectibles NFT artworks are created in collaboration with Andrea Scoppetta, Italian cartoonist and illustrator who has developed fictional characters for Disney and Dreamworks amongst others, and Digitfully, a creative London-based NFT Laboratory launching innovative projects for artists, public figures and brands. The first NFT will be released exclusively as the inaugural drop on Tokenance.Art by invitation only market place this coming 17/09/2021.
For more updates please visit www.betonyvernon.com/cryptobetony and follow the official Instagram profile @cryptobetony
About Betony Vernon: Daring, provocative and boundary-defying, Betony Vernon is an American-born designer, sexual anthropologist and author based in Paris. Her aesthetic is formed by her explorations in spirituality, sex, sensuality and the erotic body realm. Vernon's ultimate goal both as a sculptor and a designer is to create durable designs that defy the hands of time and intimately empower her collectors.
About Tokenance.Art: Boutique NFT market place by invitation only, bringing together highly-curated artists and physical and digital art connoisseurs. Drop projects are curated and managed by a unique group of highly-skilled international experts in art, design, communication, marketing, graphic, blockchain, law and finance. Invited artists have the exclusive opportunity to insert a unique blockchain code generated on tokenance.app into the public NFT, in order to doubly establish and confirm the artwork's originality. Tokenance.app is developed together with qiibee, provider of cutting-edge technologies and solutions in the field of customized blockchain loyalty programs.
About Digitfully: Experiential NFT laboratory and creative marketing agency founded by digital marketing and branding specialists and innovators. Designed for content creators, public figures and brands, Digitfully has already worked with Kiera Chaplin and 9/11 Day Foundation. The agency successfully spots a gap in the market between NFTs and digital, collectible consumer merchandise and is the co-producer and the creative marketing engine behind CryptoBetony NFT collectibles.