In "Ways Of Curating" by Hans Ulrich Obrist, the author, one of the most important art curators of our generation, provides the reader with what he himself considers "maybe the best definition of art, that which expands the definition". I am of the belief that at the very core of your understanding of art  that both, Pornhub and Art Primo are art institutions. Institutions which come to life by the work of innumerable amounts of people, institutions that  come together as two major planets that decide to orbit in harmony.
How? Through the the Pornhub x Art Primo limited edition collection, designed by Dan Climan.  The collection features a spray paint can of the brand's signature "Pornhub Orange," as well as tote bags and apparel including a short-sleeve t-shirt, long-sleeve shirt, and hoodie. Honestly, the idea is dope! Exciting, thoughtful and very elegantly designed! 
"Both graffiti and pornography invite the viewer to follow the artist on a voyage of self-expression and exploration, in the most non-conventional of ways and without apology.  Because of this, Pornhub was a natural choice for our first-ever crossover launch," said Anne Greebich of Art Primo.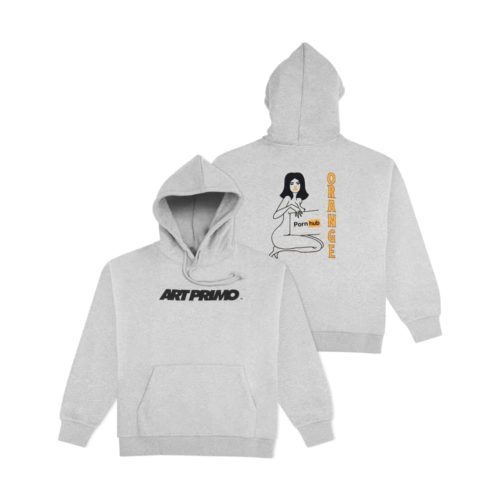 A key element on the collaboration is the video, created to promote the collection. The film was directed by Gogy Sparza, and it consists of a visually successful merge between the universe of pornography and that of grafitti, the post production work is quite interesting. You can watch the video through the link below:
For more information on Pornhub's limited edition collection with Art Primo, and to purchase the spray paint and apparel, please visit pornhubapparel.com and artprimo.com.