A busy morning at the last day of the Dover Street Market Paris showroom, four brands are presented and backed by Dover Street Market Paris by Comme des Garçons, probably the most exciting and creative group in fashion -Victor Weisanto, ERL, Honey Fucking Dijon and Vaquera are the brands backed by the power group-  I saw   Catherine Roitfeld going upstairs, excited to discover the exciting collections presented in the showroom as I was leaving, and  Serge Carreira, -Head of Emerging Brands Initiative from the Fédération de la Haute Couture et de la Mode-  ready to meet Victor Weisanto, one of the new French stars of the fashion scene.
Below are some of the lovely surprises I found at the showroom visit for ashadedviewoffashion.com :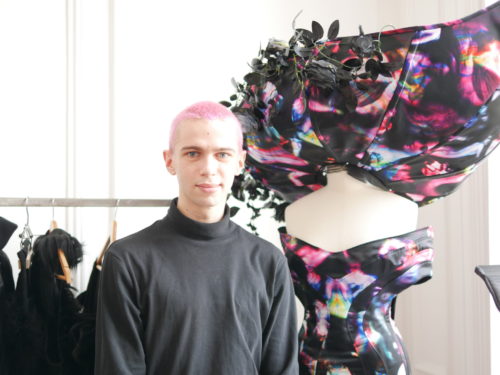 A smiley Victor Weinsanto softens your aura as he looks at you with honest interest, not your usual, scary designer who plays diva more than he or she deserves;  it makes  sense that he is charming the world with his collection and his very special charisma. Can we already say the Gaultier of our generation? The designer was presenting his collection, The courtisans; by himself. It's actually surprising how much of his collection is actually pretty wearable and thoughtfully developed, once you break it down to garments.
Vaquera, amazing pieces, it feels so uplifting to see fashion offers that don't doom us to the cynicism of loungewear and lock-downs, it's all about optimism, about dressing up, no-matter-what.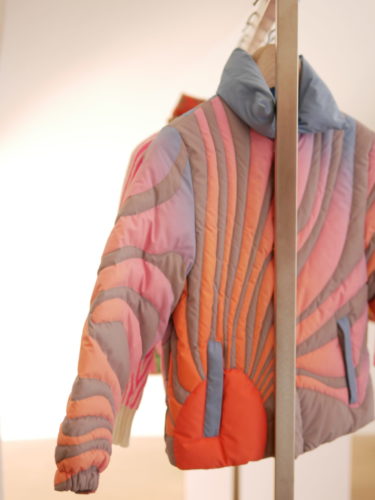 ERL came to Paris this season with a children's line! I'm so happy for children around the world to finally have a designer option that is not only a little logo on a t-shirt. Instead, the collection is really joyful, sophisticated and quite honestly; beautiful.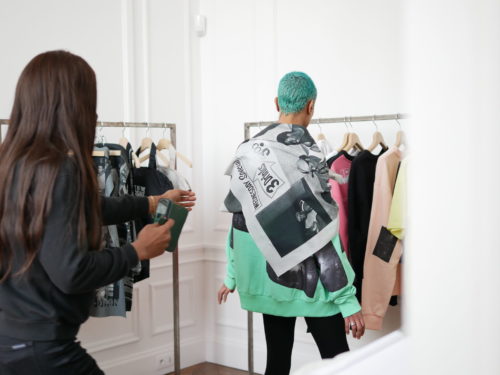 Honey Fucking Dijon,  a new brand by famed Chicago-born DJ Honey. The Honey Fucking Dijon line includes a range of T-shirts, sweaters, hats, accessories and premium leatherwear – wallets, headphone and USB stick carrier as well as record bags – heavily inspired by Dijon's obsession with house music culture and fashion, past and present. The boots are everything!