GmbH really leveled it up this season. It would appear as if the brothers have matured and clarified their vision about GmbH's identity and vision.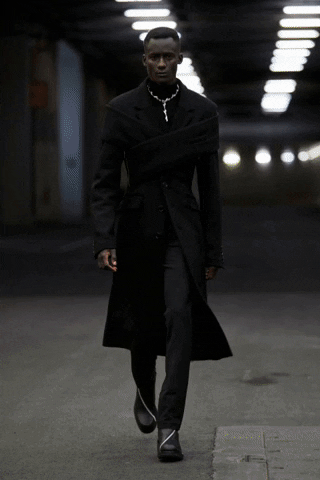 AW21 is composed of a very straight forward palette, black, white, grey, bio-lime and some tan mostly in skins and fur. Parallel to that the construction of the garments is very rich and exciting, remaining realistic; close to the body mostly. My personal favourites are definitely the shoulderless pieces. I can see very well a Harry Styles vibing with them.
The shoes! Let's not let these shoes pass unnoticed. I really hope they are going to be produced. The metallic heel is b-r-e-a-t-h-t-a-k-i-n-g. Watch the video presentation to see them.
GmbH AW2021, absolute perfection.