Liberal Youth Ministry or LYM is the The Midnight Gospel of fashion, an antidote to nihilism and superficiality. The brand, a Guadalajara-based project funded by Mexican designer Antonio Zaragoza is giving birth to something that we could identify as a form of contemporary symbolism, a post industrial symbolism.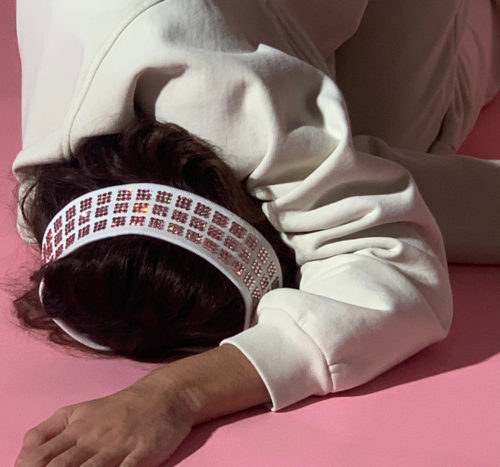 Liberal Youth Ministry (LYM) is one of the brands endorsed by Dover Street Market Paris, the umbrella organization created to support emerging brands, and presented in the Dover Street Market Paris showroom  during Men's Paris Fashion Week. It is sold in all Dover Street Markets, in addition to many international retailers. Since its inception, the collection has garnered a following that includes the fashion icon and musician Bad Bunny among many others.
The AW21 collection is entitled Spiritual Youth and it's believed to be the strongest collection in terms of consistency of the brand up to now. The collection plan ranges entirely within streetwear and athleisure, reinterpreting classic and easy pieces with different artworks created by the artist Maurizio Orozco, the artworks are based on iconography provided by Zaragoza, which are very charged with meaning for the designer; the prints on the fleece jersey pieces is particularly beautiful, the different icons are placed around an ombre of pink or sky blue, which take streetwear into a new category, something sublime.