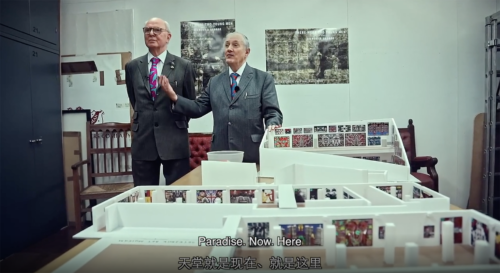 Dear Shaded Viewers,
Fashion Film Festival of Milan will present a preview of Love Infinity, directed by Tim Yip. The feature will be streamed in full on Mubi this fall.
If you missed the interview between Tim Yip and Daniel Lismore, please find it here.
Tim Yip in conversation with Daniel Lismore premiered October 9th ASVOFF 12 Closing Night on FNL Network linktr.ee/fnlnetwork. The entire ASVOFF 12 is online on the A Shaded View on Fashion Film Channel on FNL Network. https://linktr.ee/fnlnetwork
In 2021, Tim Yip will present Love Infinity, a cinematic project that sees the artist turn his camera lens towards London. Love Infinity is an aesthetic eye on a city that has by turns celebrated and persecuted eccentricity, nurtured the talents of Alexander McQueen, Vivienne Westwood and John Galliano, and birthed Punk and Underground culture. Part documentary and part fiction, Love Infinity brings together a slew of voices from across the arts, including, among others, Andrew Logan, Gilbert & George, Stephen Jones, Daniel Lismore, Molly Parkin, Pandemonia, Sue Webster, Philip Colbert and Diane Pernet, on themes of history, inter-generational relationships, subculture, the commercialisation of art, self expression and Post Humanism. In a special programme for ASVOFF, Daniel Lismore gets together with Tim via Zoom to watch scenes from the films and discuss the web of meaning behind.