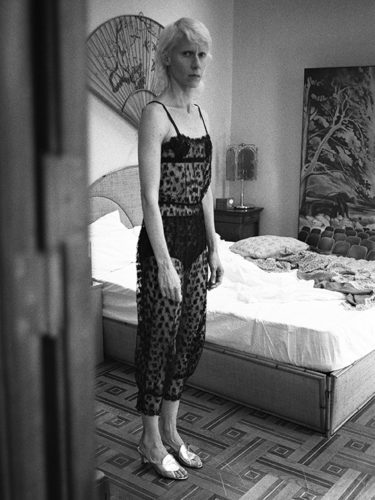 Dear Shaded Viewers,
I'm sure you would know that I would love this and the way GUCCI takes us into the future and does it in such a way that you are not missing a catwalk. This is all about going forward without looking back, nothing lost everything gained.
In this first episode of the seven-part film collaboration between award-winning director Gus Van Sant (Drugstore Cowboy, My Own Private Idaho, Elephant) and Gucci creative director Alessandro Michele, we follow main character Silvia through her eccentric morning routine at home in Rome, including a scene where she throws a dress—from Alessandro Michele's first Gucci women's show Fall Winter 2015—off her balcony, to a song by Billie Eilish. Silvia is seen sifting through her post, which reveal colorful Gucci show invitations, as well as a mysterious flyer, and then she becomes lost in a television lecture performed by writer and philosopher Paul B. Preciado, until the arrival of an unexpected visitor, while a band in another room rehearses a piece of music.
#GucciFest
#GucciOuverture
Music: 'Another Time' 'Quieter and Louder'
© Kobalt Music Publishing Worldwide Ltd obo Forgetful Songs [BMI]
Written by Billie Eilish O'Connell and Finneas O'Connell (P) 2020 Darkroom/Interscope Records
'Grande messe des morts, Op. 5, Requiem: Hostias' Kölner Rundfunkchor, SWR Vokalensemble Stuttgart, Mitglieder des Chores der Württembergischen Staatsoper Stuttgart, Radio-Sinfonieorchester Stuttgart des SWR, Michael Gielen (Conductor) Courtesy of NAXOS Deutschland – www.naxos.de
Watch episode 2 tonight at 21H.
Later,
Diane