I am discovering Vitelli through their Spring Summer 2021  collection. I would define it shortly as: Inspiring. The entire universe of the brand is so coherent and full of creative energy that it makes you so excited and wanting to participate from it.  "Gioventù Cosmica" or Cosmic Youth is the global name every collection is given since 2016 and every season is a chapter of that story that reminds and refreshes the scope of "made in italy" creation and injects it with hope and an extremely fashion forward, yet very wearable statement.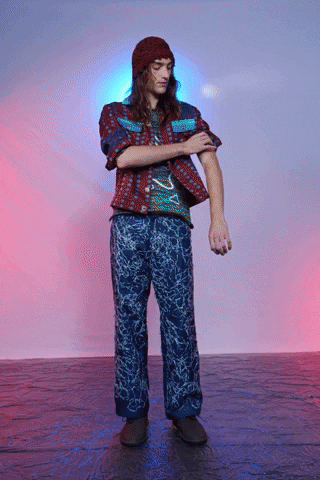 The brand originally concentrates on knitwear, although this collection expands their range to silk suits, pants and jackets, shirts and blouses. The inspiration of the collection is at the very base a mix of the and Lina Bo Bardi's architecture and Moki Cherry's accompanying artworks for experimental group Codona created by Don Cherry's  and Moki Cherry. It serves almost as an analogy that recalls the very abstract idea of the brand. If we create a mental equation where the works of Lina Bo Bardi represent the polished elegance of Italian beauty and the Moki Cherry and Don Cherry collaboration are that injected psychedelic youth energy that put together equals the idea of the universe of Vitelli.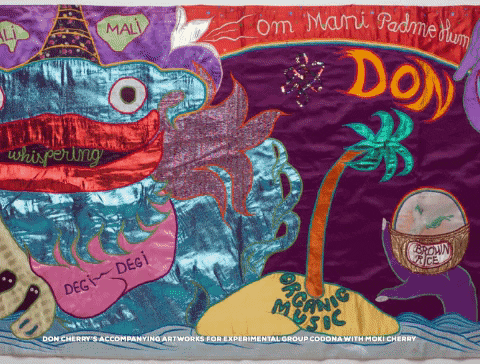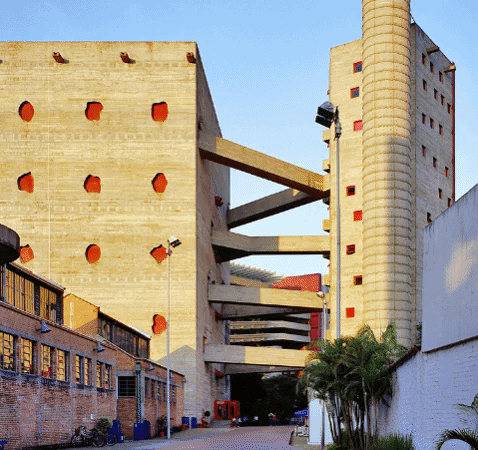 The Spring Summer collection also includes collaborations with BLOKE, a Nigerian brand founded by Faith Oluwajimi in Lagos, who worked with Vitelli to create hand- machine knits and upcycle formalwear pieces. MARSÈLL, a brand that embodies the excellence of Italian artisan footwear, and who shares with Vitelli the characteristic of Made in Veneto production and the concept of exploring knitwear as a way to decorate its unisex shoe styles with embroidery and workmanship, made entirely using waste honey-tanned leathers. Finally, Rayon Vert, a research-based clothing line founded by Yuri Kaban and Pietro Fareri. The two creative forces have combined their mutual passion for outdoor sports in line of gear, backpacks and clothing meant for adventures in nature, and strictly hand-made.
Vitelli is an Italian brand, based in Milan and produced in Veneto. Apart from their cute Spring Summer 2021 collection you can also find breath taking pieces on their website. For example, the amazing footwear bellow, and many different styles they create mixing repurposed materials and fibers, textiles and knitwear. What is amazing about this footwear is the juxtaposition of an absolute technological aesthetic with the raw ,DIY look given by the way materials are treated. It carries a message of great sensibility and understanding of beauty, art and creative intellect. These pieces are actually one-of-a-kind produced by order in collaboration with artist Héloïse Bouteille.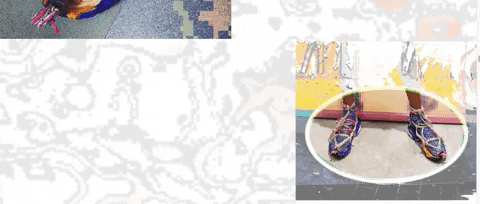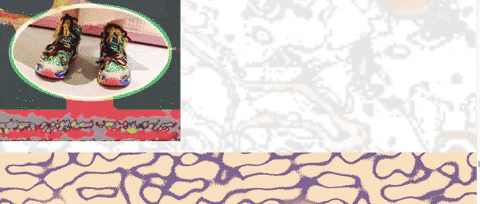 LINKS:
https://www.instagram.com/heloise_bouteille/