The MARRKNULL Spring Summer 2021 is until today the most beautiful and moving video presentation I've seen. You can really percieve the cinematographical side of the collection's concept resonate in the sensibility of the video itself.
In their own words:
SS2021 collection is inspired by Chinese 1980s movie [in the Wild Mountains] directed by Yan XueShu. The film tells about the struggles and choices of two families with different personalities in the mountains facing the torrent of the times under the background of rural reform in ShanXi Province, which is also the story of two women fighting for life.We are Inspired by the primitive but strong female power and rough life scenes in the movie, and created a series full of female primitive tension beauty this season.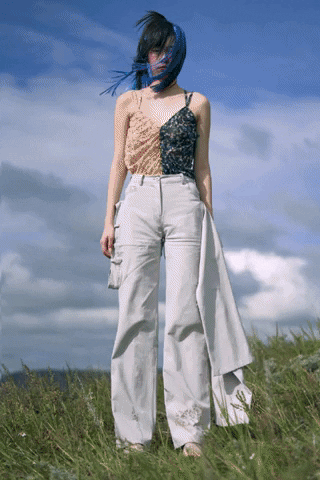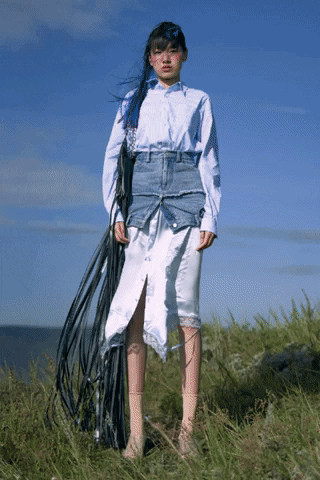 Going back to the video, a couple of brands have actually approched the idea of shooting their video presentations on exteriors. Burberry is a very recent one. The difference between the rest and Marrknull is that you can tell the team thought about creating a film, rather than just recording a runway. Even the music on the film is so expressive.
The entire collection could be very fast be defined as "deconstructutivist". The cleaness of the styling is also very delightful, it makes the clothes feel real and thoughtful.
The clothes are extremely sophisticaded and seem beautifully made. Would be great  just to see some addition (or substraction?), that would create an even more unique message for the brand as an individual.
MARRKNULLSS21 Digital Show CreditProduction:
Yang WanVideo Director: Hu HongboVideo Photographer: HuHongbo / MaJingwen / Yijie/Da Hai / An ZhiqiangMake up&Hair: Zhao Rixin / Xu Ziheng / Zhao Keyao / Geng Teng / Xiao Feng / Liu Chuang(MQ Studio)Assistant : JiangGege / DengJunzhen / Gou Yicheng / Fangyuan / JinPengzhan