So, Neil Barrett is launching a new sneaker collaboration with Chinese sportswear brand Li-Ning. To be honest, I have more questions than ideas when it comes to this collaboration. Find bellow a list of these riddles that posses my mind: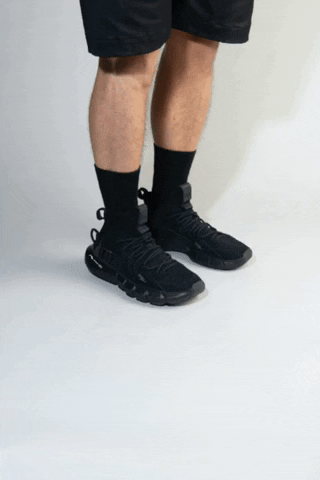 Who actually wears Neil Barrett?
Neil Barrett is a very strange brand. It holds an awkward place in fashion culture, because it doesn't really dress fashion people, and with fashion people I mean, deeply sophisticated and experienced users of fashion items. But It's not all the way clothes or fashion objects that will blend so easily into the crowd. Is it then serving a niche of pre-fashion-initiated men who live in the peripheries of actual fashion items, kind of like Philipp Plein, a favorite of instagram fashion haters?
Is a little thunder really enough as a code?
(One of the few things you can recognize from Neil Barrett in the sneaker collaboration is a little clip-art thunder, an icon they use as a visual code in many of their pieces) Technically, the answer is yes. Specially if we put on the post-modernist scopes, almost any visual can be transformed into a code.  If we want to go deep about it, the question is: what is the thunder supposed to symbolize? If we stick to the idea of my previous question, where we imagine that the Neil Barrett guy is somehow a more "creative" or "bold" member of a pre-initiated fashion user, is the thunder supposed to symbolize "creativity", "energy", "youth"? And then what sense does it make with their literal slogan "xxx uniform" ? (I personally only read the uniform part).
What is really the point of this collaboration?
Not to be hateful, but the design of the shoe itself feels unnecessary. Again, if we stick to the idea of the Neil Barrett guy as a somehow more "creative" or "bold" member of a pre-initiated fashion user, isn't the same character already a fan and maybe even owner of the YEEZY BOST 350? And in that case, isn't the selection of this model, which resembles a bit too much to the Yeezys a little lacking of delicacy, specially coming from a designer brand?
Sneakers are an extremely important element to the mens wardrobe. Like the bag is for womenswear. And men, specially fashionable ones, know their sneaker game very well.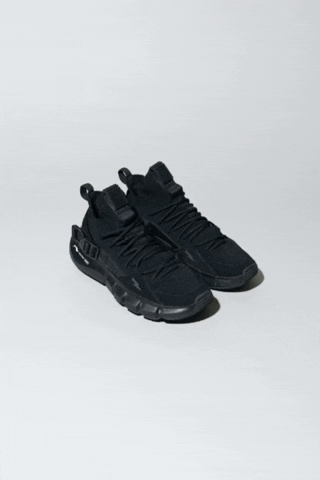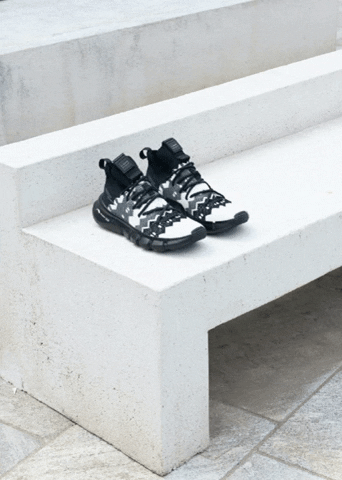 The world of designer sneakers collaborations has been very silent and shy this year. It's not strange since fashion is one of the industries that has been hit the most by the CO-VID19. One of the few sneakers that has made it into dialogs is the Prada x ADIDAS collaboration. Is this just another example of needless licensing in 2020?
LINKS:
https://www.instagram.com/lining.official/
https://www.neilbarrett.com/fr/