Centre Pompidou is celebrating the 4th edition of their festival of living literature. I attended the opening and walked around the still pieces of the exhibition.
During the night of the opening, there was a performance created by artist Philippe Quesne, which featured a giant island rotating in the middle of the Museum of Modern Art of Paris. In the island,  a man, wearing a sort of space suit with a light helmet was reading different books the whole night.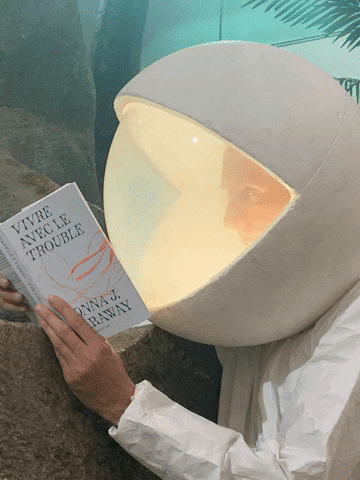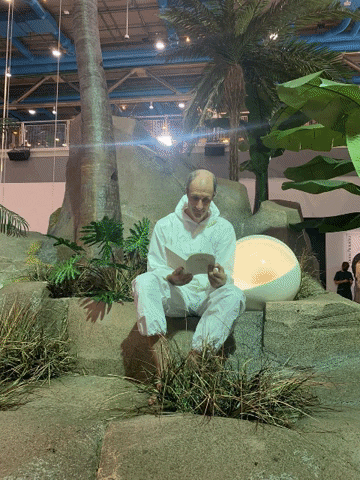 The most exciting part of the event and exhibition is the role of contemporary and technological  approaches to literature. Like face time characters having dialogs about the cosmos, or the retro PC aesthetics and 3d model snakes traveling through water as a symbol of chaos. There was even a room where you could interact and create glitched landscapes on the computer by yourself.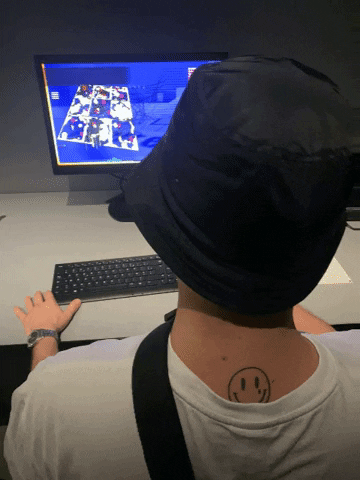 On the downside, the festival of literature is very confusing as a whole. You barely know or understand what you are looking at or how you should approach it. Centre Pompidou is one of the best art institutions in the world when it comes to curation, but maybe the idea of a literature festival is not yet fully deconceptualized by the institution. As for now, the installation and materials that compose it are not helpful at all.
PHOTOS BY:
ALEXANDER KÖHLER
LINKS:
https://www.centrepompidou.fr/cpv/agenda/event.action?param.id=FR_R-cf747d18ad23a8d56fadbf59cbe4cd26&param.idSource=FR_E-cf747d18ad23a8d56fadbf59cbe4cd26