True to their bohemian-quite-heterogenous-rocky look, Faith Connexion presents their own take on Las Vegas, on a very exciting approach to the mix of American landscape and the kitsch of Las Vegas night Life.
The new collection was presented on a digital format, within the New York Fashion Week schedule and platform. The range of pieces as usual for the brand includes very "day to day" pieces, like jeans, denim jackets, shirts and sweatshirts, always twisted with a sense of maximalism which in this case seems to play homage to the sense of rococo taste of the city that never sleeps. May it be that Siegfried and Roy were on the heads of the designers, since we lost the latest to CO-VID19?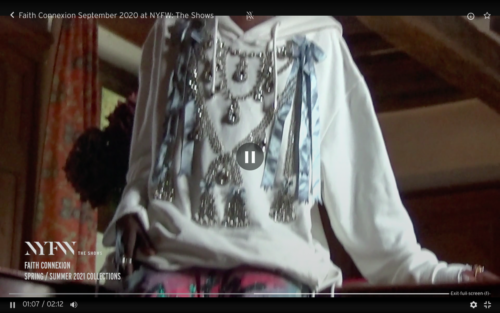 The use of crystals, in that ice way of thinking of them, is a new for the brand and a very appropriate approach to it, in my opinion. The colors which are put together in the prints and the looks in an almost anarchic armory are also a refreshing touch which one can imagine very easily translating into the wardrobe of a 20 year old who listens to Lil Uzi Vert and a 40 year old  fashion woman who might wear it with Tabis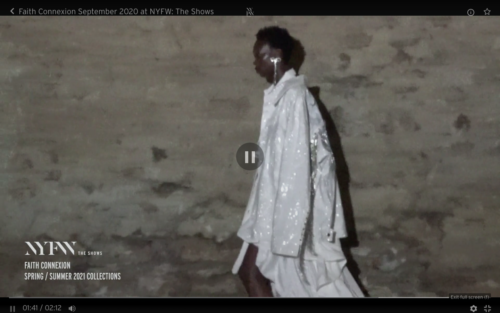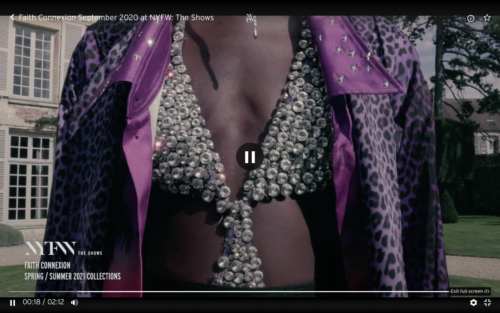 The entire collection presentation can be watched on FAITH CONNEXION's Instagram and in the NewYork Fashion week platform. Links bellow.
https://www.instagram.com/faithconnexion/