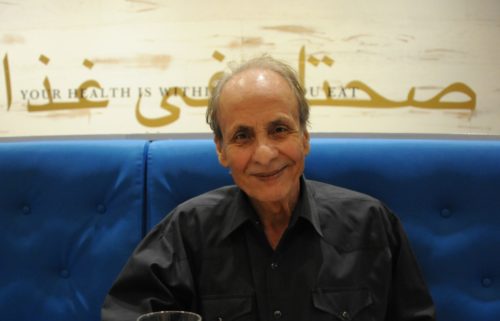 Diane Pernet once said: "People only die when we forget about them."
And it's true. My father Issa Geries Sayej passed away on May 5, 2020 after a long battle with heart failure. He was 67. His nickname was "George" and he was an easygoing, happy go lucky guy who ordered a medium regular coffee at Tim Hortons, wore Toronto Maple Leafs snapbacks, chunky sneakers and even once, I saw him wearing tie-dye jeans (go figure, dad). He spoke to his brother Sam every day. And he loved Tevin Campbell's song Can We Talk.
He was a Taurus, stubborn, a big foodie, a lover of music (from techno to heavy metal), and funny as hell. He loved comedy, from Eddie Murphy's Coming to America, to watching every Seinfeld episode, and was a fan of Russell Peters, and of course, my Scottish mom (the funniest one of all).
Born in Jordan, in the 1950s, where he told me once he was "the kind of kid who would always wander out on his own." A free spirit in his own right, he had a knack for music, and became the drummer of a rock band called 'In God We Trust,' when he was a teenager. He studied the Italian language at boarding school, and throughout his life, he learned and spoke five languages, from Greek to Arabic and English. He often said "Ti Amo." Whenever we went to a diner, he would order French onion soup.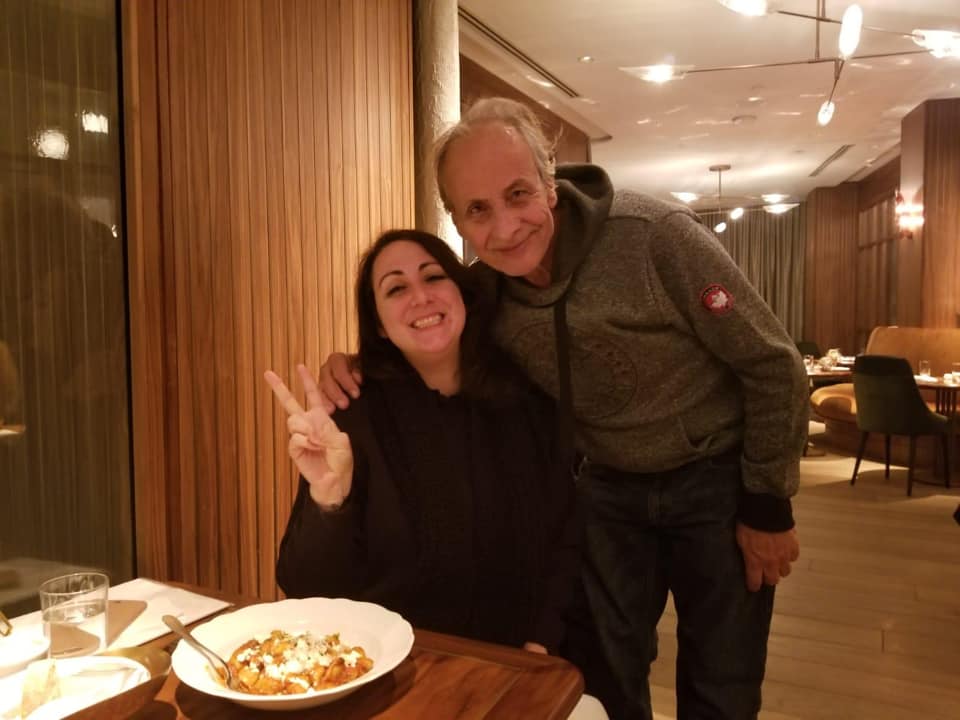 Growing up, he would always greet me with open arms when he came home from work. He loved sharing his musical tastes with me (though, I didn't always agree with him, he was a fan of Metallica and Linkin Park, really, dad?). At least we could agree on the Smashing Pumpkins. It became our ritual, when I was in high school, to take long drives through Milton, a then barren town outside of Toronto, and talk about life. I'm grateful for the time we had together.
In 2010, he told me: "You need to be a Dr Phil to be a cab driver, some of the stories are hilarious. When people are depressed and angry they tell the cab drivers everything. Its like, why do you tell me your life story? 'My wife left me she took the car the house… she met someone on the internet and now shes gone.' I always give them sympathy, its like. I have my own problems, I don't want yours. One guy said his wife met someone at work, and now she's gone: 'I have no car that's why I'm taking a cab.'"
I got to see him several times the last year he was alive, including Father's Day, where we went for a walk through Little Italy in Toronto during one of their street festivals, and had gnocchi for dinner at one old school Italian restaurant, La Forcetta. He loved Italian food and always wanted to visit Sicily, but couldn't travel because of his heart problems. Little Italy was the closest thing to it, for the time being, at least.
I remember sitting down with him and him saying to me: "The best time in my life is when you and your brother were little kids." He never said anything like that before. I asked why, as having anklebiters sounds annoying as hell. It seemed like there was a lot of social activity in his life at that time, and our family was an open house to other young families, and we had a lot of friends, a very social life, before my parents got a divorce when my brother and I were adolescent.
"My biggest regret in life is leaving your mom and you guys," he said, too, on Father's Day. I didn't know what to say, but he seemed at peace with himself.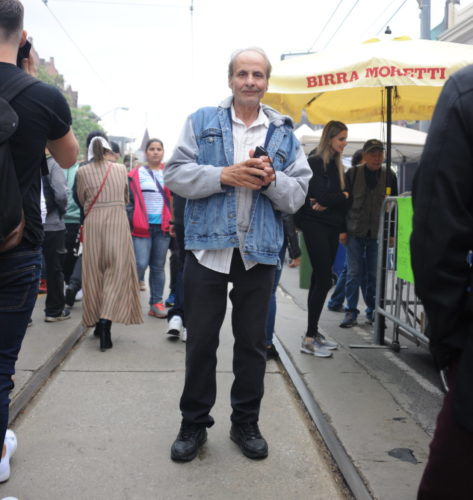 My dad suffered from heart problems after he got cancer, hodgkins disease, when he was in his 40s. It really did a number on his heart. He had a pacemaker, then when falling ill this January, he got a LVAD (a left ventricular assist device), a serious surgery where a metal pump is implanted to help circulate blood through the heart. A few days after, he got an RVAD (a right ventricular assist device). This helped pump blood through both sides of his heart, which was weakened, too. But while people can be mobile with LVADs, you cannot walk around with an RVAD; you can only be stationed next to a bed. Ideally, he needed a heart transplant, but he was not strong enough to sustain that kind of surgery.
Shortly before going into surgery in early February, he sent me a a link to a Linkin Park and Slipknot song Last Cry For Help, saying "I like this music." I tried playing that song for him in the hospital through my phone, but hearing the heavy metal felt out of place, to say the least, for a cardiovascular ICU.
He wasn't terribly religious in a traditional sense, but he did believe in God, and he loved perusing beautiful churches, like this shot below I took of my dad inside St. Michael's Cathedral Basilica in Toronto, where we lit a candle for my grandmother (his mother), after she passed away in 2019. He was heartbroken he couldn't travel back home to her funeral, and I remember him calling me crying. He loved his mom so much. They were very close.
My dad is survived by six siblings, Aida, Lourice, Sam, Samuel, Hisham and Abla. He has two children, myself and my younger brother George Jr.
Though I visited him as often as I could during his three-month stay in the hospital's ICU, and brought him photographs, and he watched a lot of comedy, too, on his tablet. Any kind of creativity and culture inside hospital ICUs, I find, helps a great deal as part of the emotional support and healing for patients, and to reduce anxiety levels. Face timing with my dad to say goodnight became a ritual for myself and my family. I hope that gave him comfort in his final days.
Though I was able to face time with my dad up until the day that he died, where my mom, my brother and I said a prayer for him, the last time I saw my dad was on March 2. We spent all day hanging out and I helped assist the nurses as they got him up and out of bed to do his daily physio routine. For anyone out there who has a family member in a CVICU, it helps motivate a patient if they have a family member there while doing their daily physio.
I held his hand.
When he was buried, my mom put a photo of me and my dad in between his arms, so I am with him always. It's a photo of us together on Father's Day last year in Little Italy. I'm happy I visited my dad in Toronto four times last year and saw him every time, even on Christmas. So I have lots of photos and good memories to reflect on, in addition to the memories throughout all the years.
The last thing my dad posted on Facebook before going into surgery was this shot of a fighter jet from the Hellnic Air Force, the air force of Greece, depicting St. George fighting a dragon. My dad's nickname in Canada was George. Rest in peace dad, Issa Geries Sayej. We all love you. You are in our hearts always.