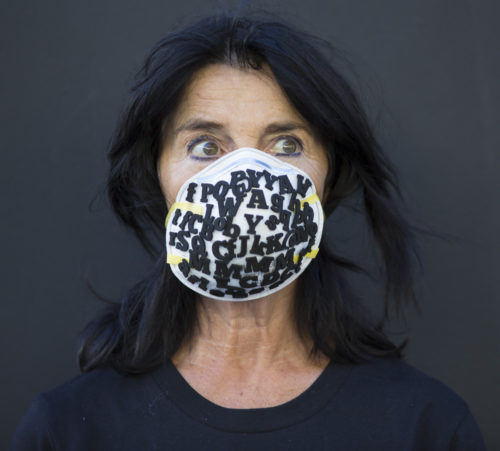 The above mask was made in  2016 grâce à MASBOOK with la Fondation des Transitions et  Paris 1 Panthéon-Sorbonne (Art&Flux).    Michèle Robine

Dear Shaded Viewers,
Protect yourself – Protect us!
Creators, conceptualize your project of artist masks on oplinecom@gmail.com that will be exhibited and made for the benefit of coronavirus vaccine research.
Partnership Paris 1 Panthéon-Sorbonne (Sorbonne Art Gallery), MASBOOK, Fondation des Transitions, Ouest-Lumiere.
If you would like to participate: oplinecom@gmail.com
Later,
Diane