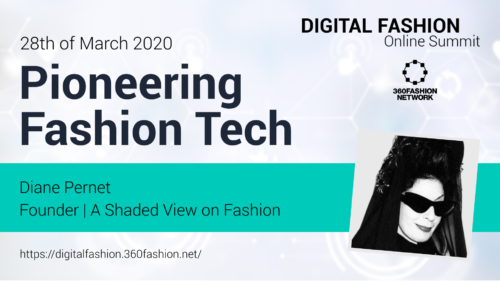 Dear Shaded Viewers,
Do you have a plan for the weekend? How about connecting to the Digital Fashion Online Summit. If you register today for the all access pass, it is free and it is free during the live event, afterwards there are several options you can choose from, none will break the bank.
If you go to the site and then click on schedule https://digitalfashion.360fashion.net/schedule/ it will give you the times for the talks in what ever country you reside in. Paris time I will talk Saturday the 28th at 23h.
https://digitalfashion.360fashion.net/
See you there,
Later,
Diane