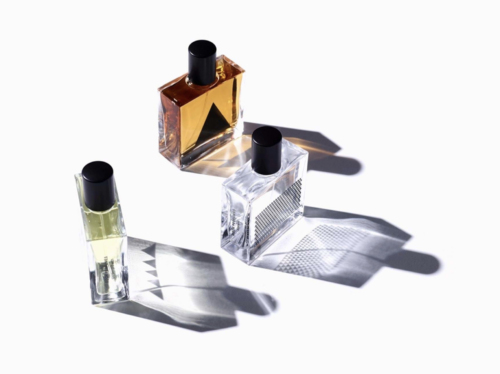 Dear Shaded Viewers,
Launched in 2018, Rook Perfumes is an independent fragrance brand whose scents take inspiration from the melding of nature and memory. It's founder, Nadeem Crowe, was born in Jordan and grew up in Lincolnshire and London. He then went on to study medicine at UCL and acting at LAMDA before turning his sights onto the world of perfumery.
We caught up with Crowe to talk about the new iterations of a trio of his unisex perfumes, Rook, Forest and Undergrowth, which were released last month.
https://www.becauselondon.com/beauty/2020/interview-nadeem-crowe/
---

You are a NHS A&E doctor, an actor and a perfumer. How do you manage to do all three (or do you have a secret time machine we should know about)? 

I qualified as a doctor in 2010 having trained for 6 years at UCL. In the middle of my medical training, I took some time out to train as an actor at LAMDA. There was no doubt in my mind that I was going to combine careers somehow. I remember an acting teacher at LAMDA telling me there was no way I could do both which I think made me even more determined. I was initially training in acute medicine and geriatrics but then switched to work part time in emergency medicine which meant I could work shifts before evening performances or after rehearsals.
Read the article and it ends with a shout out for my perfume:
Do you have a favourite scent or something that keeps you coming back again and again?
My go to scent (other than my own) is Wanted by Diane Pernet. On my weekly Sunday visits to niche perfumeries, it was one of the only scents to stop me in my tracks. It is a dark and mysterious scent with a marvellous manipulation of clove. I can't complete the sentence "It smells like….." which for me defines it as niche. 
Thank you Nadeem.
Later,
Diane