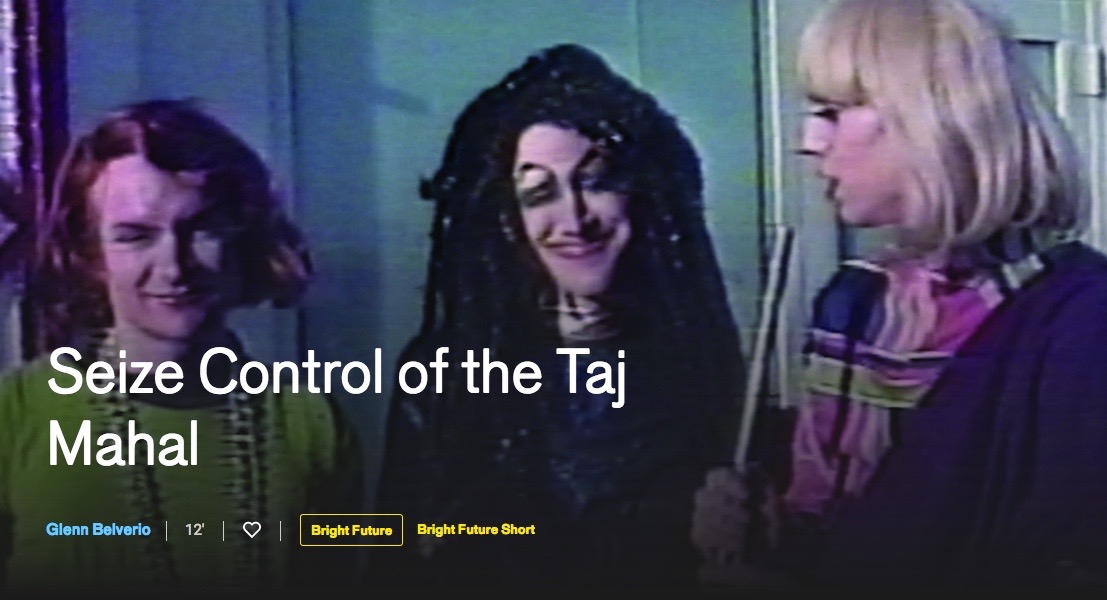 Dear Shaded Viewers,
During much of last year, my distributor in Chicago—Video Data Bank—was busy digitizing and archiving my video series from the 1990s: "The Brenda and Glennda Show" and "Glennda and Friends."
From 1990 to 1996 I produced and co-hosted these shows (as my former drag alter ego, Glennda Orgasm) with a stellar lineup of collaborators: Duncan Elliott (as Brenda Sexual), Stevin Azo Michels, Bruce LaBruce, Camille Paglia, Vaginal Davis and Joan Jett Blakk, to name a few. These spontaneous talk shows took drag out of the nightclubs and into the streets to address various political and social issues, with heavy dollops of humor and high camp.
As an announcement of my new partnership with Video Data Bank, my 1991 video Seize Control of the Taj Mahal will be screened with a selection of shorts at the International Film Festival Rotterdam (IFFR) in the Bright Future program "Dinamo: Guilty Pleasures" on Saturday, January 25. The video is an edited version (about 12 or 13 minutes long) of the original 29-minute version. (The longer version will be available for viewing in the festival's Video Lounge.)
"In this episode of The Brenda and Glennda Show, Brenda and Glennda lead a group of drag queens on a trip to Donald Trump's Taj Mahal Hotel & Casino in Atlantic City. Intended to be a drag queen gambling getaway, the trip turns into a moment of protest."
More info here: https://iffr.com/en/2020/films/seize-control-of-the-taj-mahal
I've never been to Rotterdam, so look forward to visiting!
Love,
Glenn Belverio