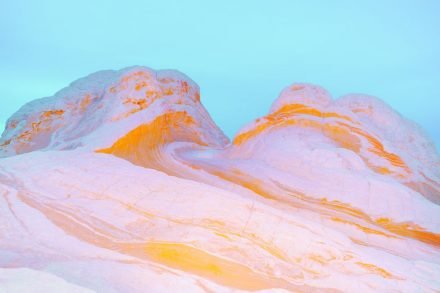 ©Cody Cobb
https://www.premierevision.com/fr/news/smart-creation/societal-decodings-par-serge-carreira/
Dear Shaded Viewers,
I wanted to re-post the conversation between Premiere Vision and Serge Carreira, the link above is the original in French.
At a time when the world of fashion is undergoing unprecedented upheavals, Première Vision asked Serge Carreira, a Sciences-Po teacher and specialist in the sector, to outline this revolution and sketch out the paths that will lead us in the future.
How would you define the moment we are living in?
We are witnessing a real revolution that goes far beyond the world of fashion. It is a paradigm shift from a growth imperative to what is called "inclusive prosperity". It is not a question of decreasing growth but of taking into account, alongside financial imperatives, new criteria: environmental, societal, etc. The idea is to find an economically viable model that includes elements other than purely financial ones. The model is no longer limited exclusively to the performance of financial ratios.
The requirement of eco-responsibility now seems to overwhelm everything. How does it transform the sector?
This concern affects our entire universe. Companies were only interested in their performance, they must now focus on sustainable development. This leads to limiting the risks in terms of liability. It is a transformation that must affect all stages from raw materials to manufacturing processes, through more rational production processes or more limited supply chains to reduce, in particular, the carbon footprint of activities. The most prestigious companies now enjoy a huge opportunity because they have outsourced their production less. Fast fashion must evolve further; its share of responsibility being more committed in terms of volumes and structures. There is a massive awareness. What has changed is that we have entered a second phase. There is a dynamic of action after a time of questioning.
We are talking about a risk of a slowdown in consumption, with the boom of upcycling and a more rational purchasing impulse. Is this the trend of tomorrow?
It is not simply a trend, it is a groundswell, which is combined with a requirement for novelty and immediacy. There is a paradox here, a double expectation that is a little contradictory, at least on the surface. On the one hand, an appetite for novelty and, on the other, a quest for authenticity, quality and durability. We want something new, but it must make sense. What makes sense? A deep anchoring in lifestyles with an openness to the world, an aesthetic and creative dimension. The craftsman contributes to giving meaning in the same way as the creator. It makes it possible to meet the requirement of transparency.
In this context, fashion consumption continues to increase. Isn't that another paradox?
New markets are opening up to fashion and driving consumer growth. But make no mistake about it, the problem of fashion is not so much the level of consumption as the level of overproduction. Unsold stocks of clothing are huge, currently estimated at more than half of total production. This is not only due to a mismatch between supply and demand, but also to production that blindly meets growth and margin requirements. Today, it is sometimes more profitable to produce 1,500 T-shirts than 1,000, without the flow capacities being proven. But here again, things are changing. The difficulties of some fast fashion chains testify to this change of approach…/…/…
…/…What do you think of the upcycling boom?
The reuse of raw materials is one of the sector's virtuous paths. The explosion of the second-hand market is very indicative of a change in consumers. It is a responsible commitment on their part. It also reflects an evolution in the relationship to possession. This is a major breakthrough. We are in an immediate hedonism. We want something now but not forever. These second-hand circuits make it possible to yield to temptations without guilt.
Faced with this completely new situation, how can brands respond?
The question is not so much to sell more and more, but to sell well, to sell better. This new paradigm disrupts the entire chain: raw materials, supplies, production units and distribution channels. Shops become places of experience and no longer just commercial spaces. Experience is one of the answers to this quest for meaning. An immaterial but qualitative response to the need for well-being. Clothing has an identity dimension. More than ever, consumers must feel more in tune with the values of a house. There must be harmony between him and the brand. We feel the need to be involved, not in a community but in a multiplicity of complementary communities. They are the ones who participate in creating the unity of the person and his or her identity. This dimension is a response to referents in upheaval: family, social class, religion… We are less in predestination and more in self-determination.
Is fashion aware of these issues? How does it approach them?
Jacquemus' success is revealing. He knew how to create a universe while offering a fashion statement. It is a dense, plural, spontaneous and immediate universe. There is authenticity and instinct but with a relevant, coherent development strategy and risk-taking. Faced with a fashion that likes to cultivate snobbery or elitism, Jacquemus evokes a popular culture, the countryside, the South; all without artifice. He created harshness with his audience without limiting himself to clichés. Otherness today is essential but it must be open, find an echo. We must offer meaning and embody essential values. Beyond the new codes, the big question is that of the "soul". It is she who creates roughness in others. Fashion is ephemeral, but houses can last if they are placed in an authenticity that embraces collective aspirations. In my opinion, this is the only key to success and the limit of a discourse focused on know-how. The latter is essential but we are not looking for virtuosity for virtuosity. We need to build relationships. We must reflect what surrounds us with a relevant and bold look.
At the show, find Smart Creation (Hall 3), the space dedicated to responsible creation and innovation that brings together:
A selection of actors committed to sustainable development and Fashion Tech specialists.
An index of eco-responsible and innovative products.
Speaking out on the challenges of tomorrow's fashion.
An exhibition on the theme of biomimicry.