Dear Shaded Viewers,
Backside Dos A La Mode is consecrated to rear views of garments the exhibition questions our perception of our backs and those of others. Fashion is presented in the ateliers of Antoine Bourdelle and the fashion is presented along with the sculptures. Alexandre Samson is the curator of the exhibition.
Thank you Pierre-Laporte for this lovely photo.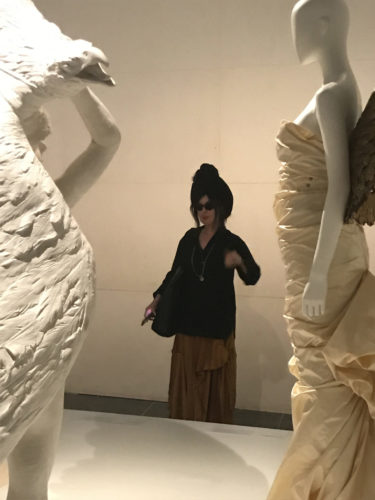 Later,
Diane