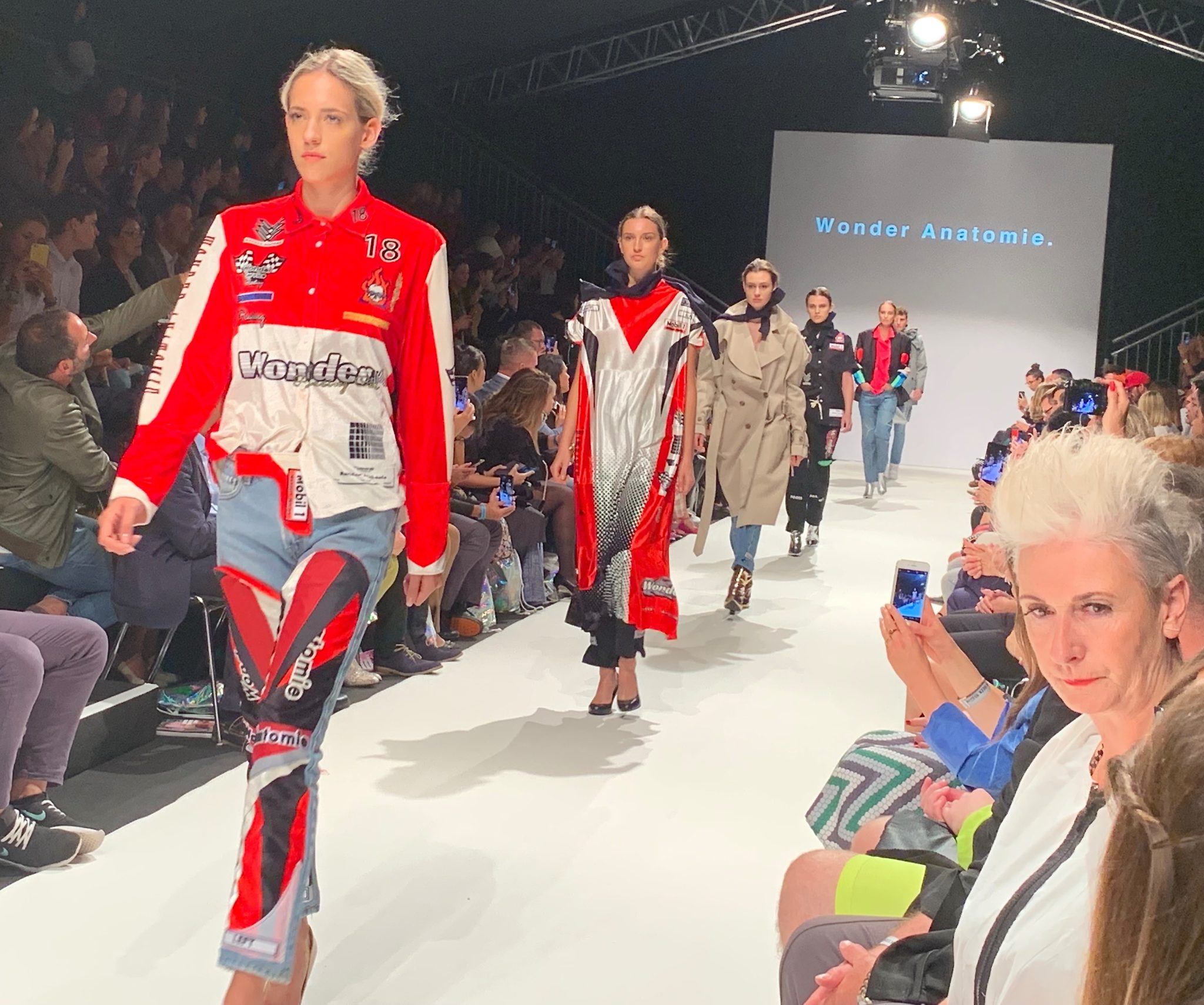 Dear Shaded Viewers,
This year's showcase of Thai designers was a special edition, celebrating 10 years of cooperation between Thailand's Department of International Trade Promotion and MQ Vienna Fashion Week—and 150 years of friendship between Thailand and Austria.
MQVFW co-founder and organizer, Zigi Mueller-Matyas, has been personally selecting the Thai designers in Bangkok every year from the very beginning. "Two different countries like Thailand and Austria have found a bridge to each other for many years through the international language of fashion," she explains. "The interplay of these two countries creates undreamt-of possibilities and approaches for both sides of friendship that raise the international solidarity of the partners to a new level each time they meet. It is always exciting to see how the fashion creations of both countries lead designers and fashion enthusiasts together into new worlds every year."
Munzaa x Shakkei
Arunlak Suitsapha has been active in the fashion business for 20 years. With her passion for design and craftsmanship, she has created "munzaa", a brand that offers everyone the opportunity to let their imagination run wild. munzaa sees itself as a new definition of "urban craft", where art meets craftsmanship and fashion meets sustainability. The focus is not only on the priority use of natural materials, but also on developing a sustainable business model for fashion that takes social, economic and environmental aspects into account. This approach benefits the local economy and ensures the development of local know-how.
Gabriel Baradee studied Japanology at the University of Vienna and the Free University of Berlin. He then attended ESMOD Berlin (Ecole Supérieure des Art et Techniques de la Mode), where he graduated with a diploma. He gained international experience in London and Tokyo. Since the foundation of his label Shakkei in October 2009 he lives and works mainly in his hometown Vienna. Among the highlights of his career are the "Best Newcomer Award 2012" of the Vienna Awards for Fashion and Lifestyle and the invitation to the lavera Showfloor as part of the Berlin Fashion Week in January 2013. Gabriel Baradee has been successfully represented with his label at the MQ Vienna Fashion Week every year since 2011.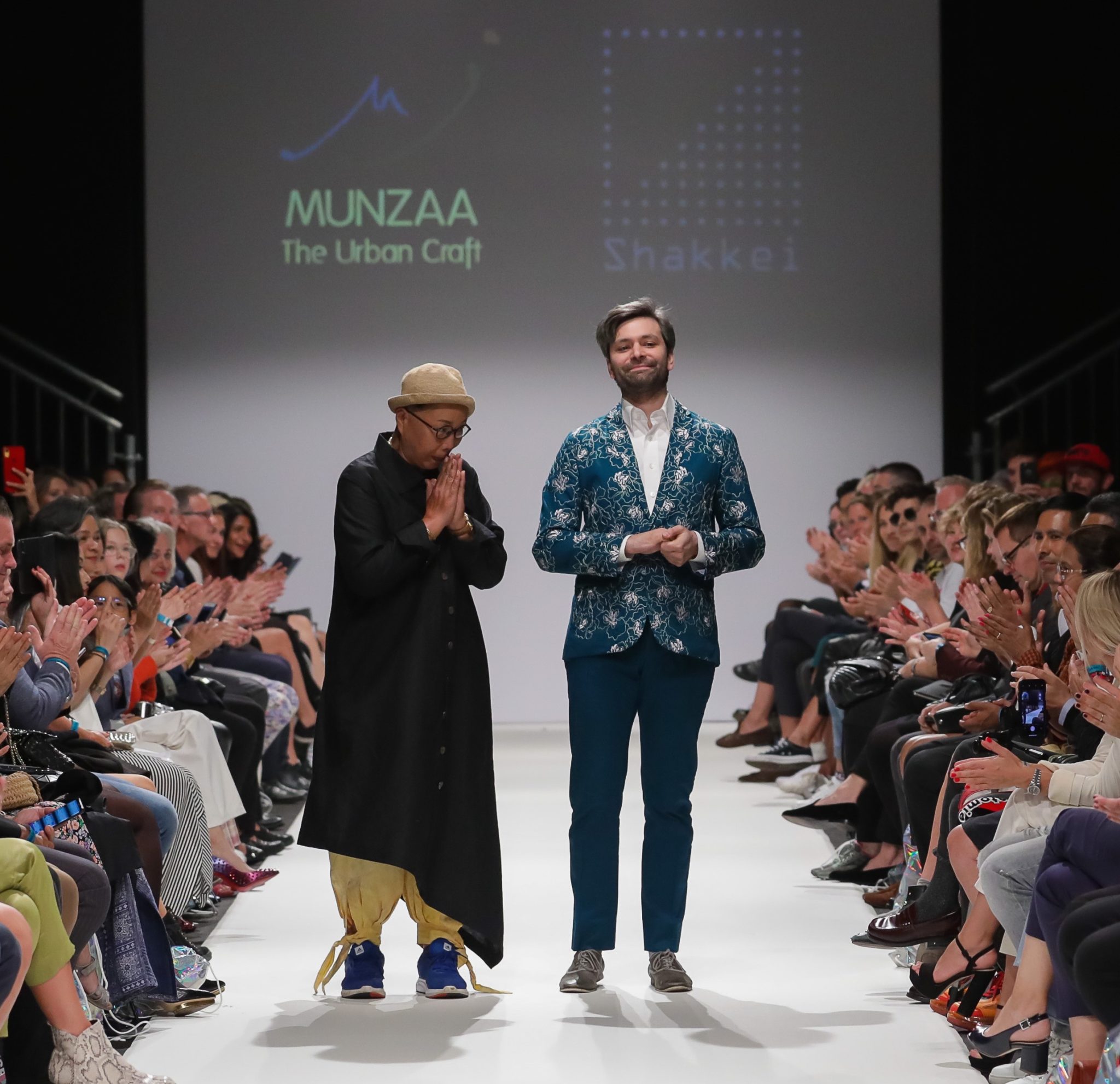 Ek Thongprasert x Kayiko
In the exciting collections of designer Ek Thongprasert, the influencer of street style from all cultures and faiths, are reflected in surprising forms. His experimental designs seem like sculpture, reflecting current trends with interesting materials in every collection. Ek Thongprasert deliberately exaggerates trends that have already been seen with symbols or graphics you already know, creating a new way of wearing or combining street culture with state of the art production methods.
Ek Thongprasert was born and raised in Bangkok, and graduated from the prestigious Fashion Department of the Royal Academy of Fine Arts in Antwerp with a master's degree. In 2007 he won the coveted ITS – International Talent Support – Fashion Collection of the Year Award. He founded his own label in 2008 and his jewellery quickly became the Everybody's Darling of fashion celebrities. His jewelry collection is sold in the world's hottest boutiques.
KAYIKO offers avant-garde designer fashion and accessories in exclusive short runs and unique pieces for self-determined, cosmopolitan people who value design, quality and individual luxury. All collections are produced in her own studio in Vienna. "Expect the unexpected" is the philosophy behind KAYIKO's unique style. A style that is appreciated by connoisseurs all over the world. The brand was founded in Vienna in 1998. After international appearances in Milan and New York, Karin Oèbster decided in 2008 to concentrate entirely on her own shop in Vienna.
Designer Karin Oèbster
Ek Thongprasert and Karin Oèbster with models during the press breakfast at the Thai Royal Ambassador's Residence.
Publicist Elisabeth Muth and Zigi of MQVFW at the Thai Royal Ambassador's Residence.
Wisharawish x Sabine Karner
Wisharawish Akarasantisook originally comes from the northeastern province of Buriram and has been considered one of Thailand's most promising young designers for quite some time. Unlike over-budgeted fashion giants, Wisharawish's design approach focuses on the essentials and is more self-expression and creative research than business or forced career. With technical skill, the finest craftsmanship and a penchant for complex patterns, Wisharawish plays with the repetition of forms and geometric figures. In his expressive works, which live from and with the reactions of their viewers, Wisharawish's acting background is also asserting itself time and again. His collections are both a dialogue between the designer and his clothes, as well as between the clothes and their respective viewers. Fashion thus becomes a narrative form of its own and a platform for all participants to share their interpretations and views.
Born in Graz, Sabine Karner discovered her love for fashion design in her early youth; later, during her time as a tournament dancer, she designed her own outfits before she began her training at the Fashion School Hetzendorf. Directly from there she was recruited by the label Airfield and subsequently worked for the labels Sportalm and Mothwurf. Sabine Karner's time with these major labels has been highly successful and instructive; the experience she has gained there has been incorporated into her daily work and has been a good basis for her career with her own fashion label. Since March 2015 she runs her "Open Showroom Sabine Karner" at Strobelgasse 2 in Vienna. Sabine Karner's label stands for women with love of details. Her Ready-To-Wear collections are both chic and sporty, which offer every day dresses as well as evening and wedding dresses.
Wonder Anatomie was founded in August 2009 by the designer Chalermkiat Khatikasemlert. As the name suggests, Chalermkiat Khatikasemlert is inspired by the "wonders of anatomy". In order to ensure that his ideas are precisely implemented down to the smallest detail, he puts his own hands on every step- from digital printing on his fabrics to laser-cut on his acrylic accessories. Each collection by Wonder Anatomie experiments with different materials, design elements, structures and contours, embodying an individual message that is always linked to the basic idea of "wearable real LIFE".
Chalermkiat Khatikasemlert
During the after-show Thai feast celebration, one of the chefs was serving saucy attitude and scrumptious pad thai.
Thanks for reading.
Love,
Glenn Belverio