Dear Shaded Viewers,
Hard to believe this was 29 years ago and this was only the 3rd episode of my public access Manhattan cable TV program The Brenda and Glennda Show, a collaboration with Duncan Elliott (Brenda Sexual) and of course, I was Glennda.
This very rare episode features Brenda and Glennda attending performance artist Kembra Pfahler's cabaret show at the Nice Chinese Restaurant (on Eldridge Street on the Lower East Side, now long gone) and interviewing Kembra in the restaurant's kitchen. Rarely seen footage of Kembra's show at Nice Chinese plus concert footage of her band The Voluptuous Horror of Karen Black. I adore Kembra and she still lives one block from me in Alphabet City. Enjoy.
(FYI many of my Glennda Orgasm videos are in the process of being digitized and distributed by LUX in London and Video Data Bank in Chicago. Two of my videos, Glennda and Camille Do Downtown co-starring Camille Paglia and Two Spirits Speak Out will be featured in exhibitions opening this September, in NYC and the UK. The Kembra episode of The Brenda and Glennda Show was digitized by Video Data Bank.)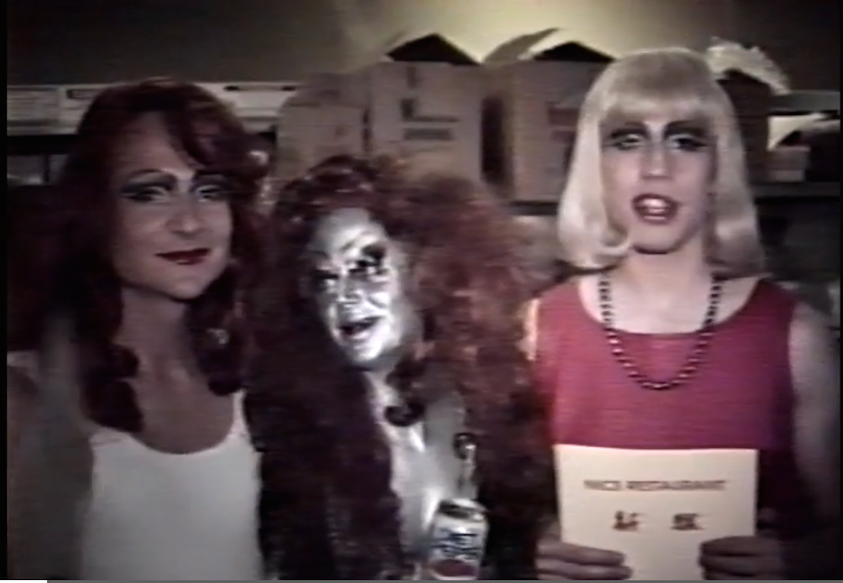 Me with Kembra (right) and her friend in the Mao Room at my Easter Brunch this past April.
Later,
Glenn Belverio