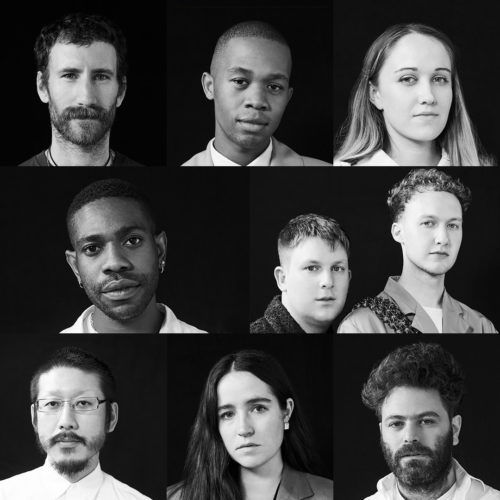 Dear Shaded Viewers,
The 8 finalists are:
ANREALAGE by Kunihiko Morinaga (Japanese designer, based in Tokyo).
Womenswear, showing in Paris.
BETHANY WILLIAMS by Bethany Williams (British designer, based in London).
Gender-neutral fashion, showing in London.
BODE by Emily Adams Bode (American designer, based in New York).
Menswear, showing in New York.
HED MAYNER by Hed Mayner (Israeli designer, based in Tel Aviv).
Gender-neutral fashion, showing in Paris.
KENNETH IZE by Kenneth Izedonmwen (Nigerian designer, based in Lagos).
Gender-neutral fashion, showing in Paris and Lagos.
PHIPPS by Spencer Phipps (American designer, based in Paris).
Gender-neutral fashion, showing in Paris.
STEFAN COOKE by Stefan Cooke and Jake Burt (British designers, based in London).
Menswear, showing in London.
THEBE MAGUGU by Thebe Magugu (South African designer, based in Johannesburg).
Womenswear, showing in Johannesburg.
Delphine Arnault declares: "The diversity and the richness of the collections of the sixth edition of the LVMH Prize confirm the quality of the selection, which made the choice of our 63 experts hard on March 1st and 2nd. I would like to congratulate the 20 semi-finalists for their talent and their commitment. I wish to thank all the fashion experts involved in the semi-final. This edition notably establishes the emergence of environmental and sustainable issues among the applicants.
The final shortlist of the Prize highlights gender-neutral collections with 4 designers presenting creations that can be worn by both women and men. Among the other finalists, 2 design womenswear and 2 menswear.
Furthermore, I am delighted to welcome for the first time at this stage of the competition 1 Israeli designer and 2 African designers, from Nigeria and South Africa.
I wish all the finalists good luck: the Jury will most likely find it hard to narrow down the selection on the occasion of the final to be held at the Fondation Louis Vuitton in June.
Besides, I am pleased to announce the arrival this year of Kris van Assche as a member of the Jury of the Prize. Finally, I feel compelled to spare a heartfelt thought for Karl Lagerfeld. A creative genius, a unique mind, profoundly inspirational for those of us lucky enough to work side by side with him on the Jury. We are extremely grateful to him for his support of young designers and for his remarkable contribution to the success of the LVMH Prize, which will not be quite the same without him."
Last but not least, the applications for the Prize for Young Fashion Graduates remain open until May 15, 2019. It gives three young graduates the opportunity to join one of the Houses of the group for one year.