Dear Diane, Dear Shaded Viewers, In celebration of International Women's Day artist curators Michelle Rassmussen and Bella da Silva Buxbom (some of my students at Trondheim Academy of Fine Art) mounted the first international Feminist exhibition at Gallery KIT, NTNU, Trondheim, Norway. All of us are excited to share this news with you and your readers……..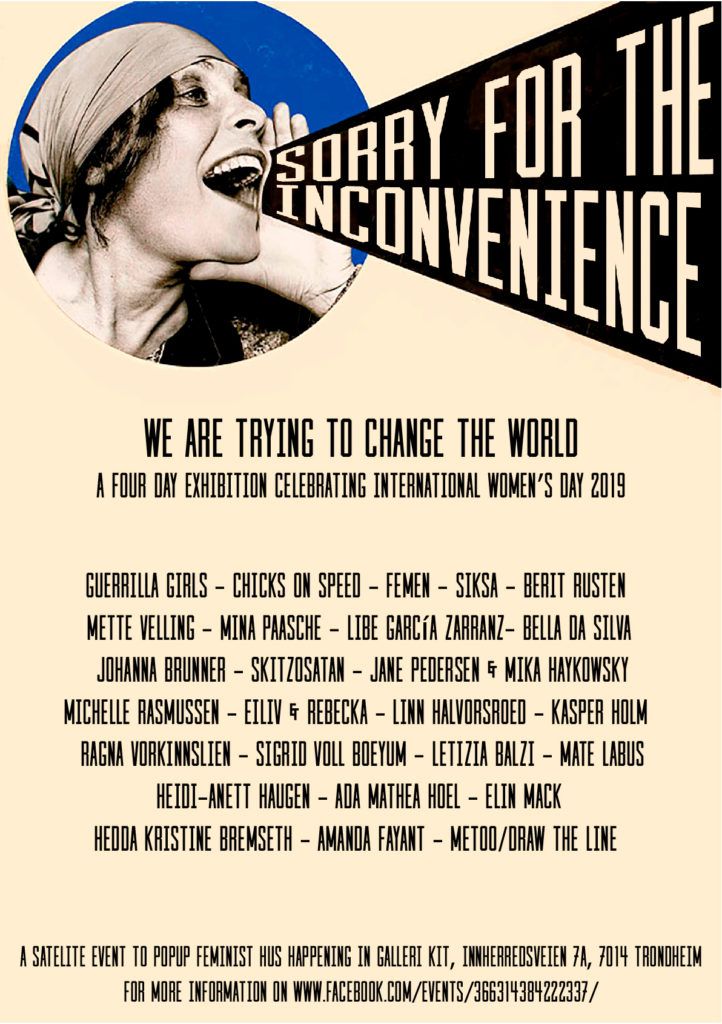 "Sorry for the Inconvenience" exhibition and performance art program brings together global feminist artists and activists in an exploration of identity and equality in the 21st century. Michelle Rasmussen and Bella da Silva Buxbom describe their curatorial standpoint as an urgent call for continued feminist art and activism in our times, declaring that Gallery KIT is a celebration of all versions of feminism and International Women's Day 2019. Feminism is explored and expressed in the show through courageous sonic & cross-disciplinary works about the body, narrative, sexuality and gender.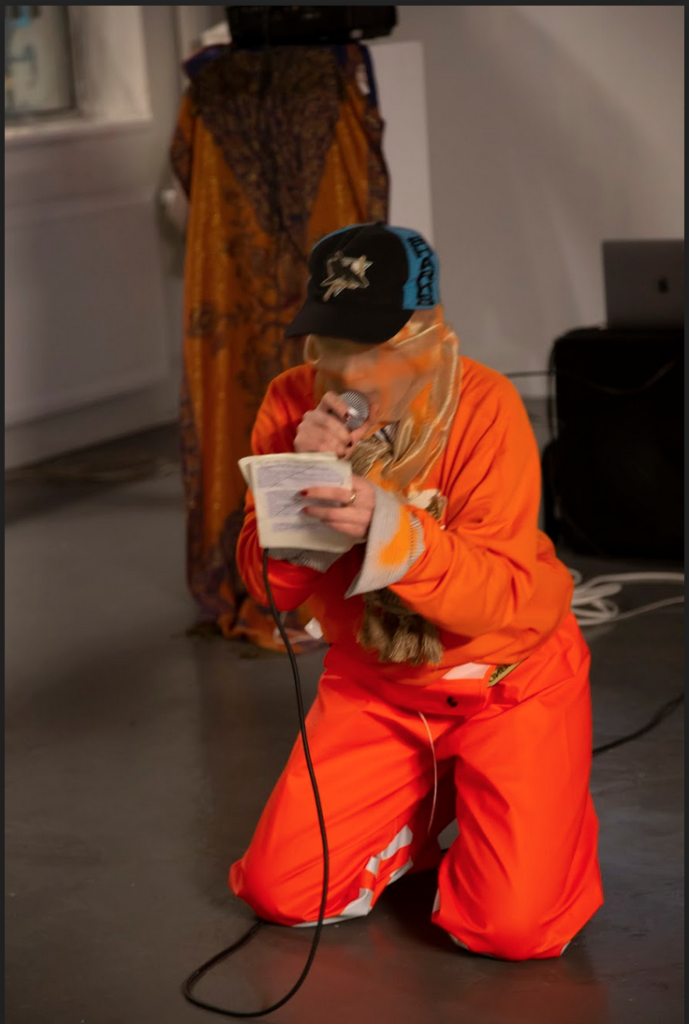 The vernissage on Friday presented a dramaturgical herstory intertwined with the works of feminist art pioneers Guerrilla Girls, the legendary anonymous group of female artists devoted to fighting sexism and racism within and beyond the art-world. Through live art performance works, including a premier of a piece by Ada Hoel & Canadian indigenous artist and researcher Amanda Fayant, the space was energised and on-fire! with each performer building on the rich legacy of ground breaking feminist performance art of the 60's, 70's and 80's, in their own personal way………referencing artists like Carolee Schneemann, Ana Mendieta, Alanis Obomsawin, Valie Export & Yoko Ono. Dr. Libe García Zarranz gave an amazing opening speech "Sorry Not Sorry", which set the tone for the entire exhibition……..Libe researches at the intersection of contemporary Canadian literature, feminist and queer philosophy, trans literature and visual art.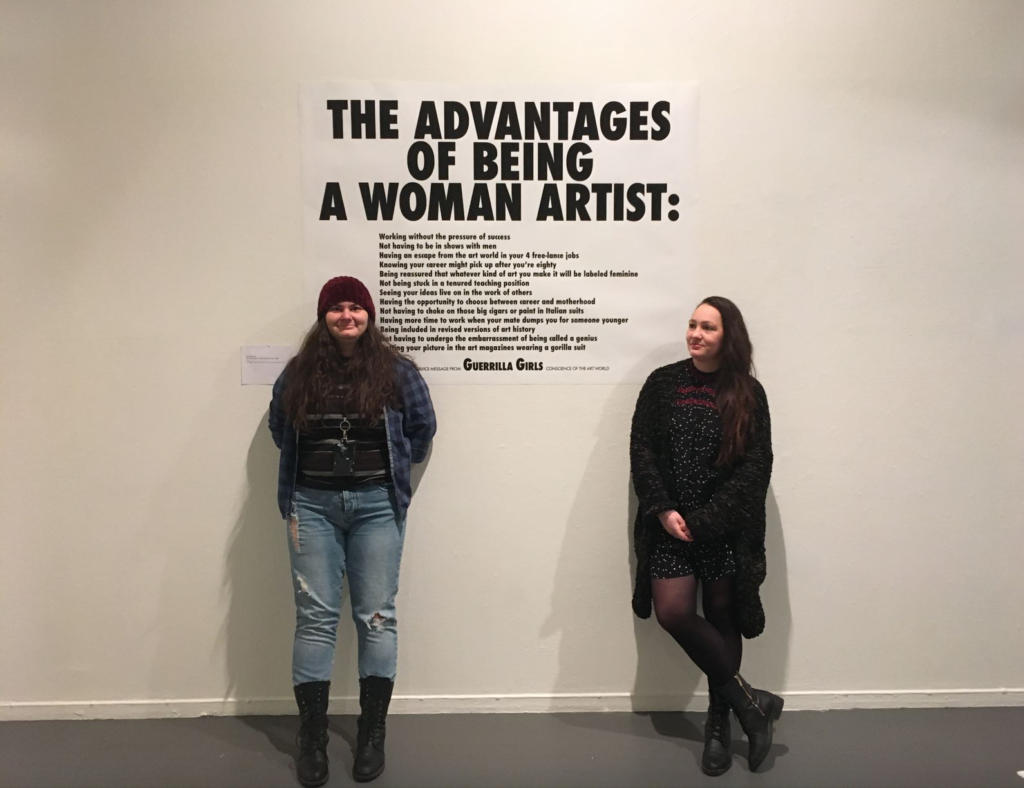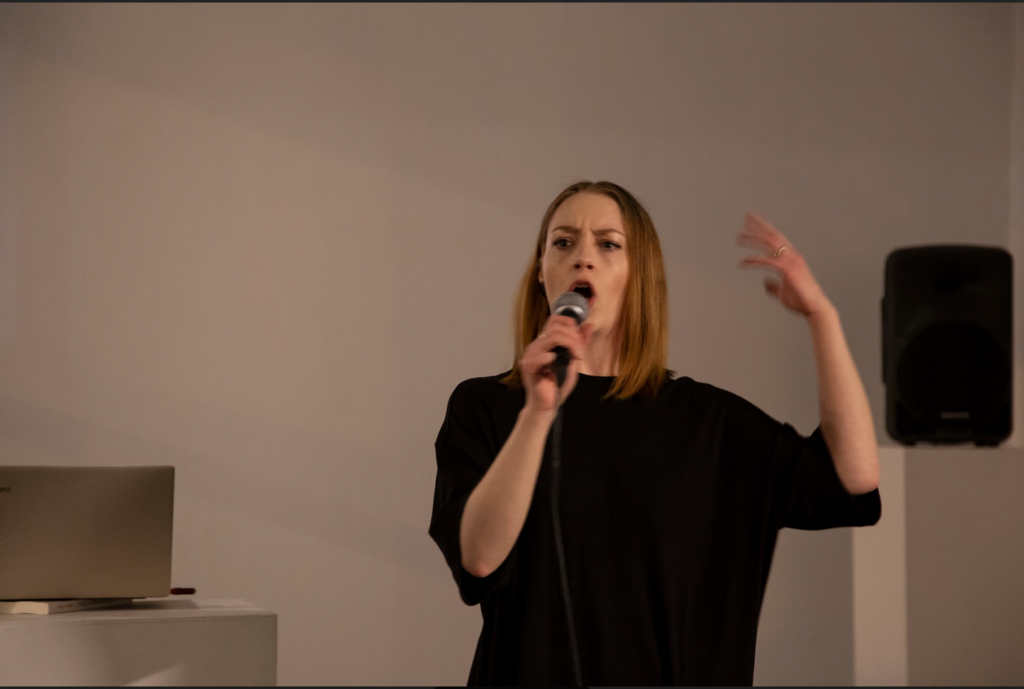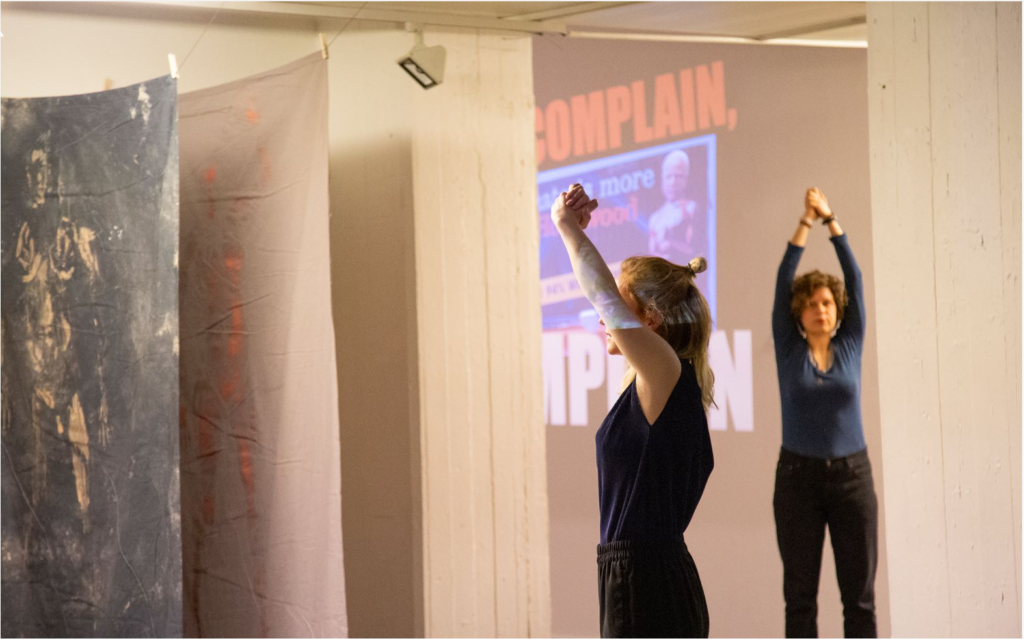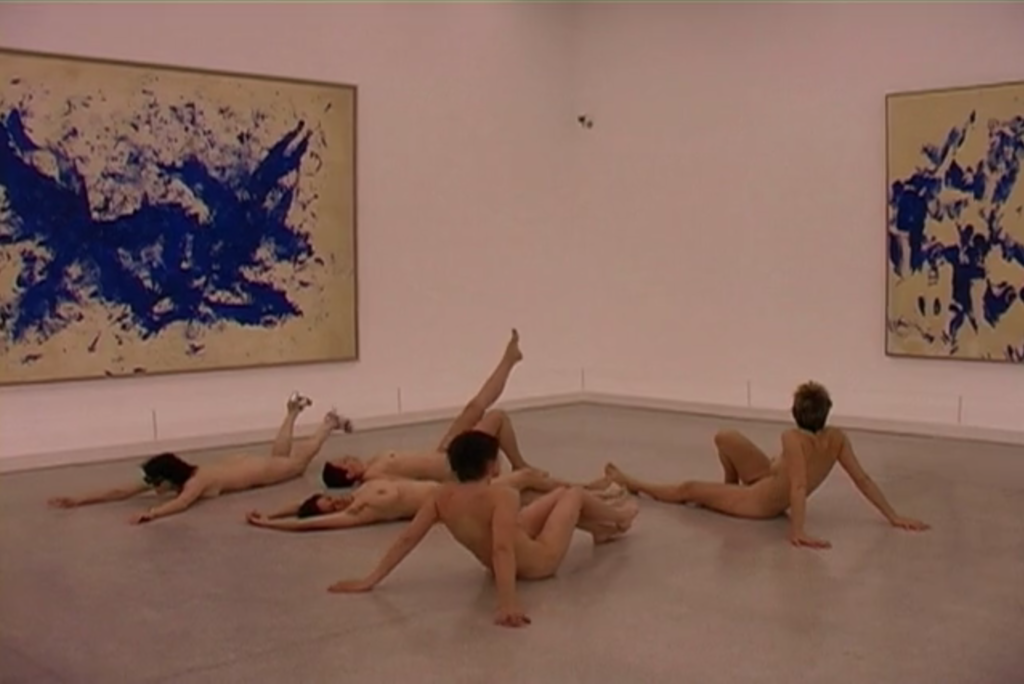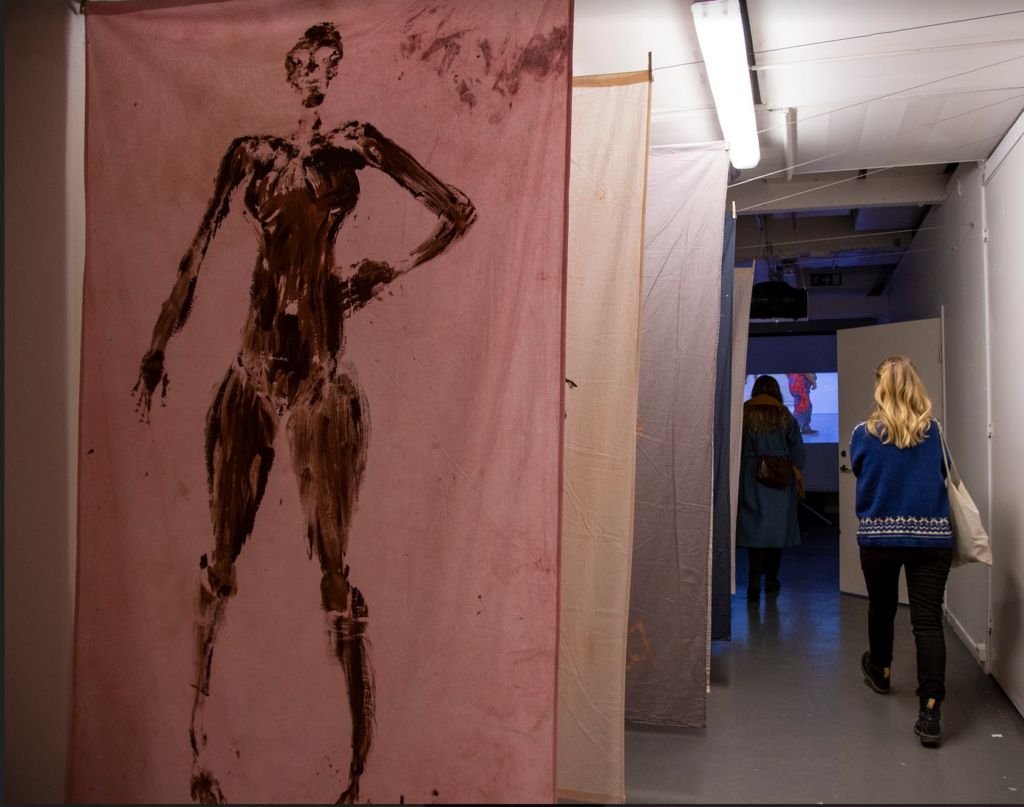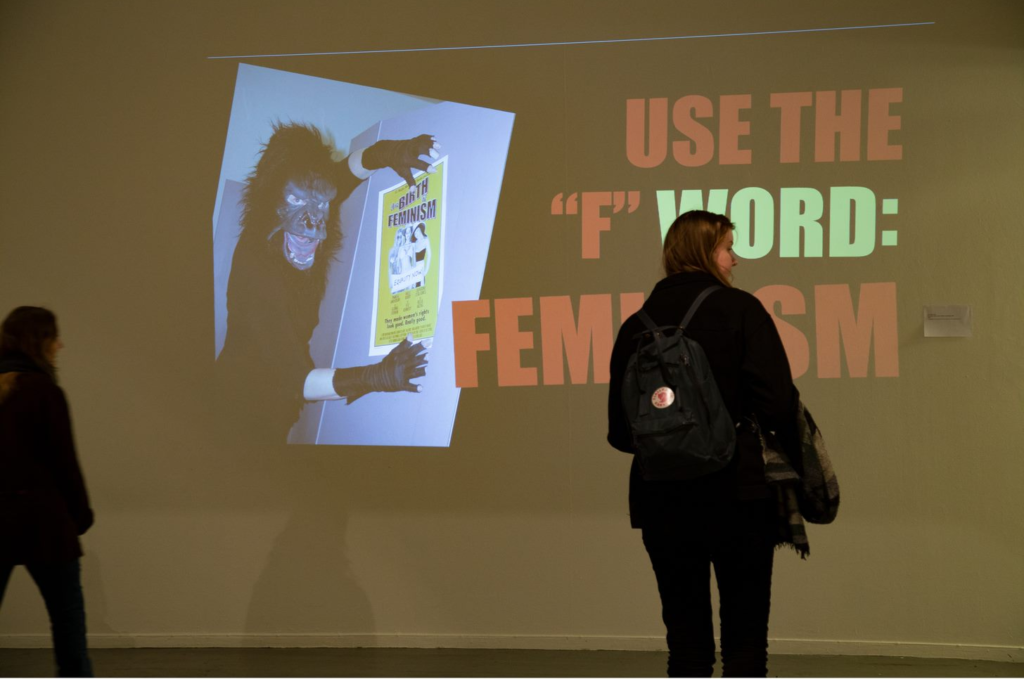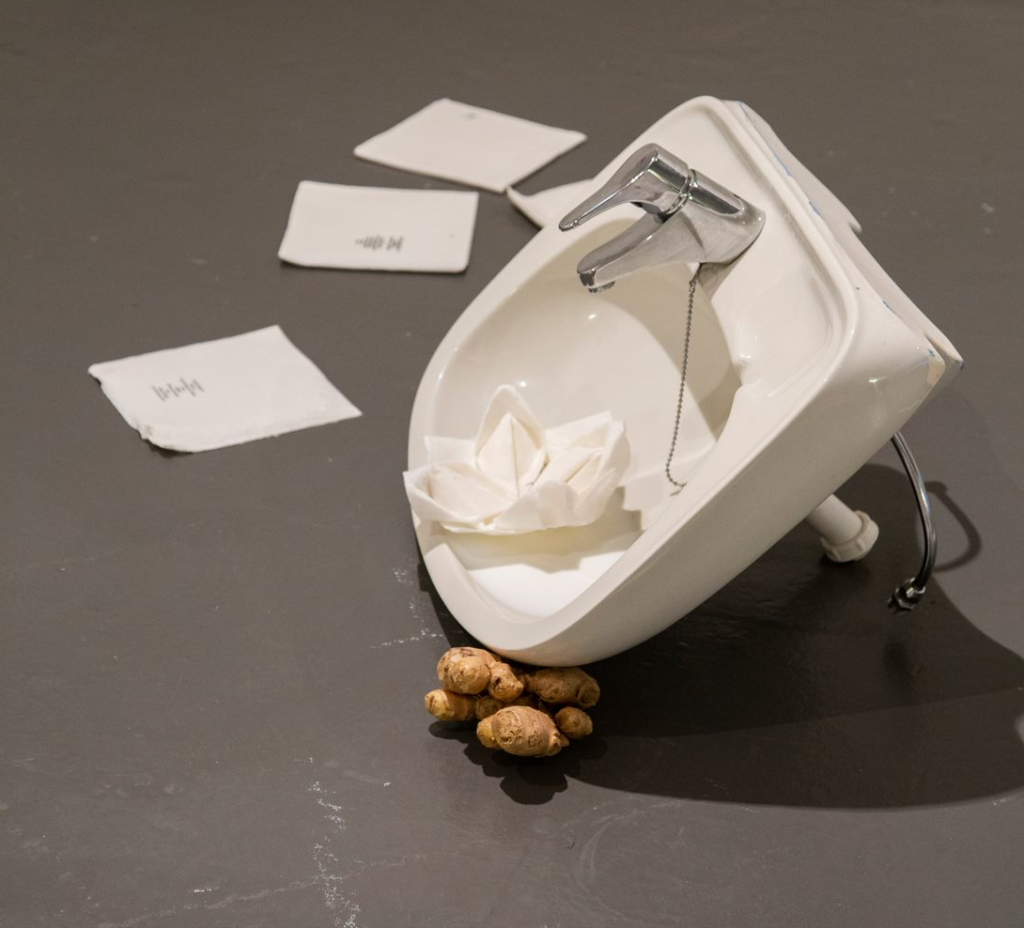 Artists: GUERRILLA GIRLS • CHICKS ON SPEED • FEMEN • SKITZOSATAN • SIKSA • EILIV & REBECKA • LETIZIA BALZI • HEDDA KRISTINE BREMSETH • JOHANNA BRUNNER • AMANDA FAYANT • LINN HALVORSRØD • HEIDI-ANETT HAUGEN • ADA MATHEA HOEL • KASPER HOLM • MATÉ LABUS • ELIN MACK • MINA PAASCHE • JANE PEDERSEN & MIKA HAYKOWSKY • MICHELLE RASMUSSEN • METTE VELLING • RAGNA VORKINNSLIEN • SIGRID VOLL BØYUM • LIBE GARCÏA ZARRANZ
"Sorry for the Inconvenience" supported by: • Trondheim Academy of Fine Art, NTNU (Norwegian University of Science and Technology) • TransLit: Sustainable Trans/national Literacies: Ethics, Affect, Pedagogy.
All photos by Mika Haykowsky.