Until January 5th, Le Bon Marché has reserved for the third year, a space for unique creations dedicated to emerging designers in its "Galerie Imaginaire", located on the ground floor of its luxurious Parisian department store.
For the second consecutive year, it presents the works of Etablissements Pardi . The young brand, led by Florian Sicard proposes a broad panel of quality leather goods.  Its duos of leathers, the radiance of its palette, and high quality materials, perfectly fits the chic urban travel needs: from clutches, belts, fanny bags,  bag packs, cap visors, computer bags, with a touch of happiness.
Colorful, Unisex, handmade, and custom made pieces,  the collection of Etablissement Pardi conveys the philosophy of its French Designer Florian Sicard, combining a noble atelier atmosphere, a true savoir faire, with elegance, fun and refinement.  Everyday new pieces are produced in his Parisian atelier and fills the shelves of its corner in endless propositions. A perfect gift with radical shapes, with a plus on the spot as it proposes a personalized service with gold stamped identification or phrases upon demand.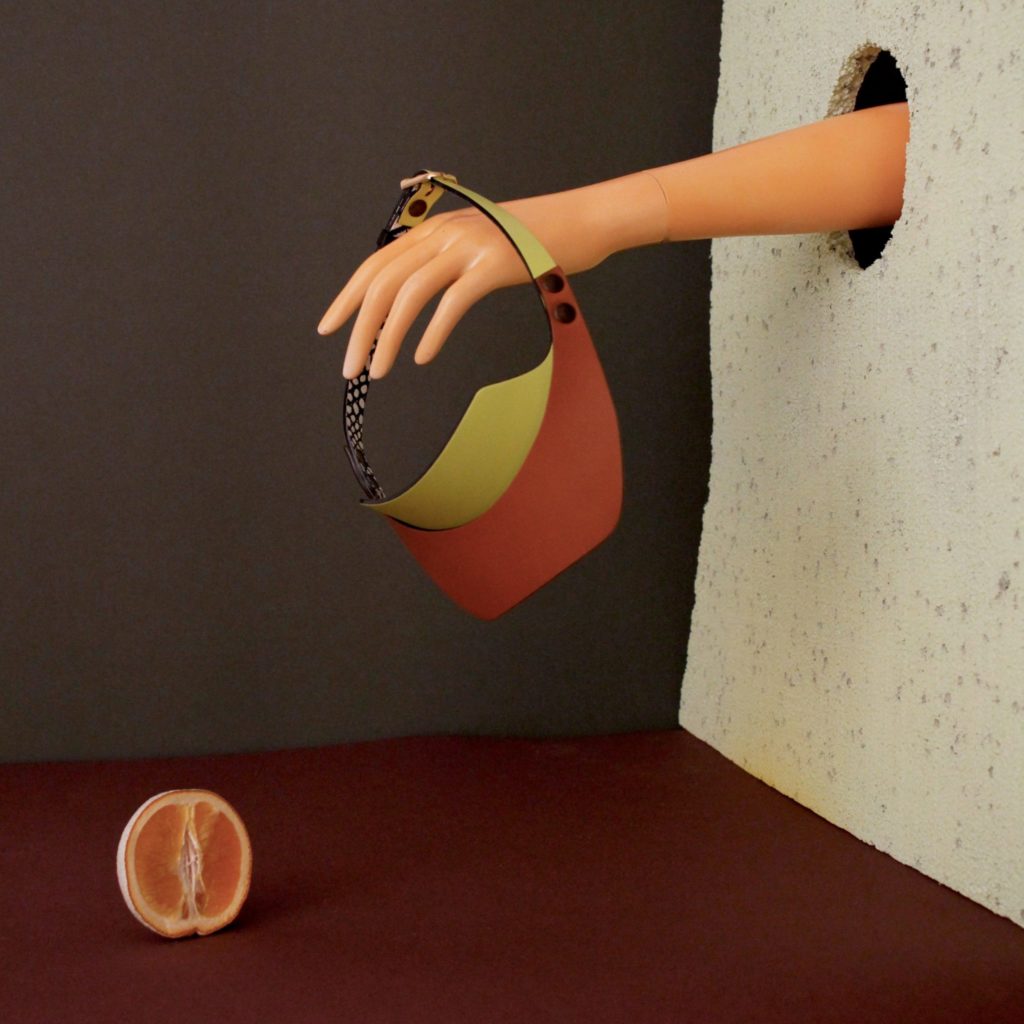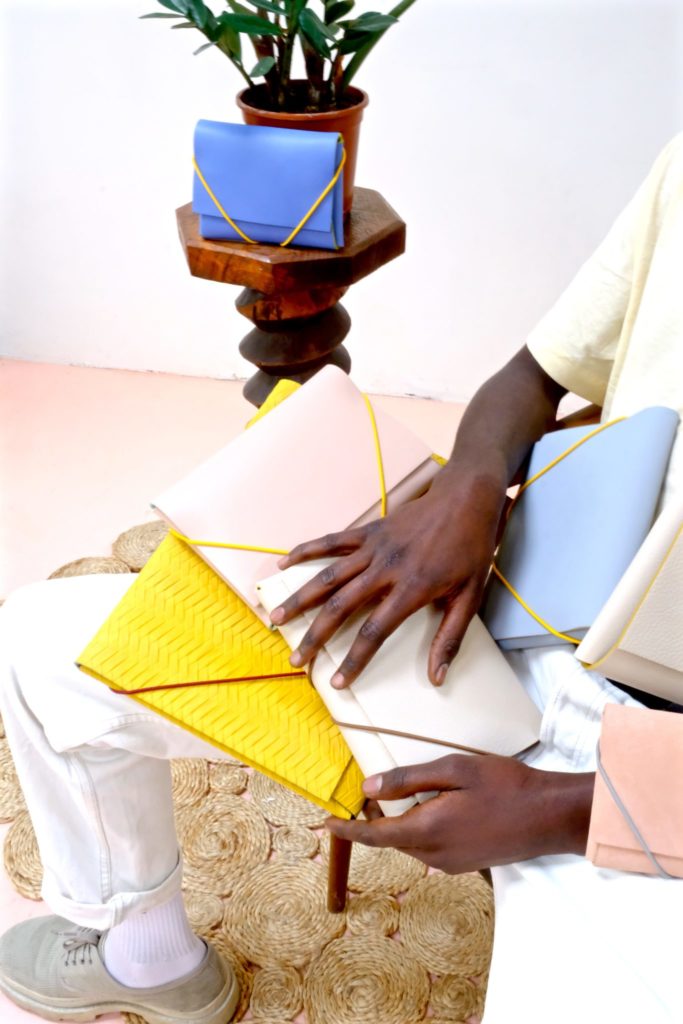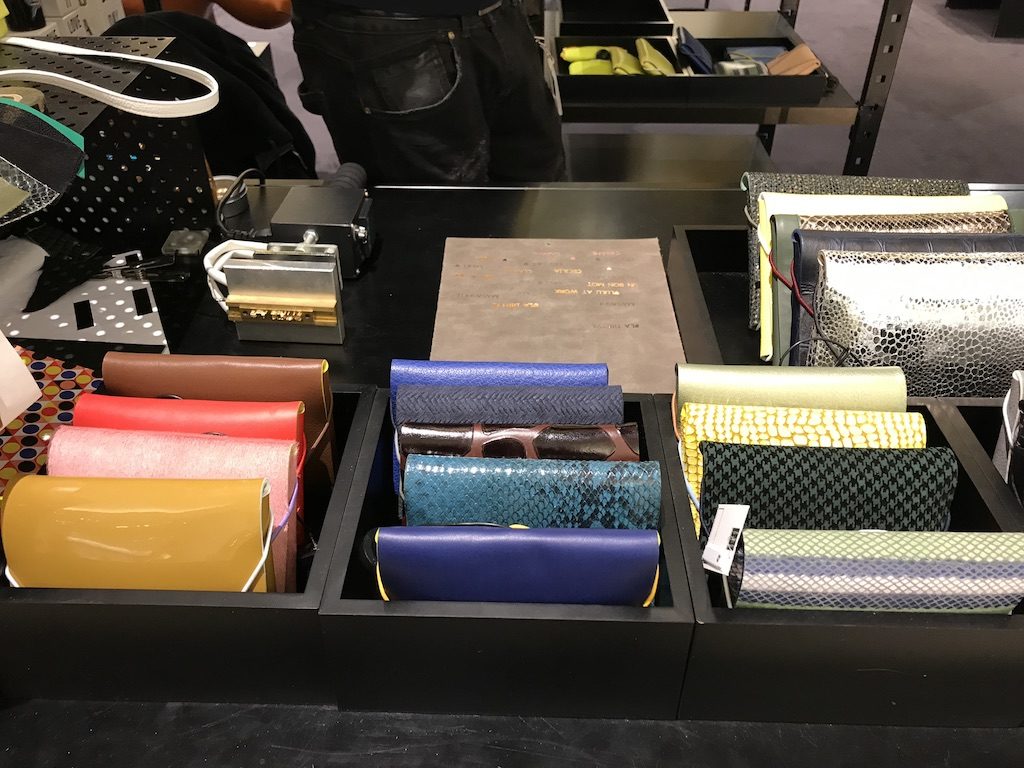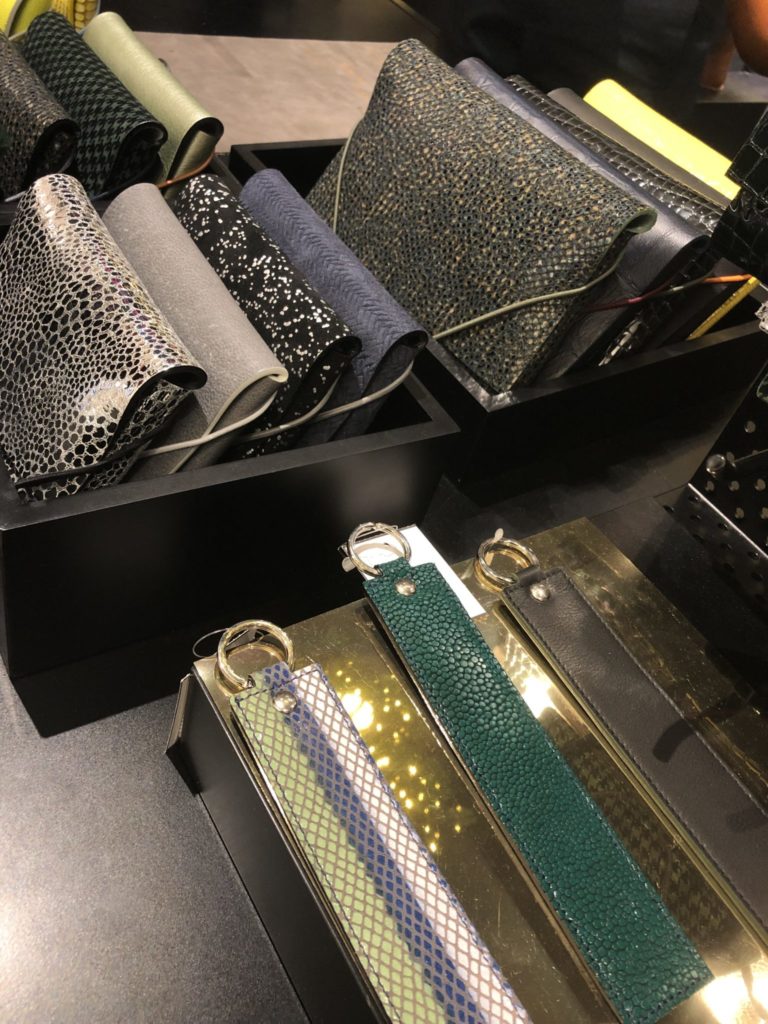 Etablissements Pardi is also available at Empreintes 5 rue de Picardie 75003 Paris,  and at  l'Appartement Français 26 avenue des Champs Elysées 75008.
For personalized order : contact@etablissementspardi.com
Online information and retail   http://www.etablissementspardi.com
For more press infos please call  Station Service Press Office : 01 42 21 36 36
Meet the Team of Florian Sicard, Primo Bertoli and Adama Traoré @ Le Bon Marché until January 5th 2019.