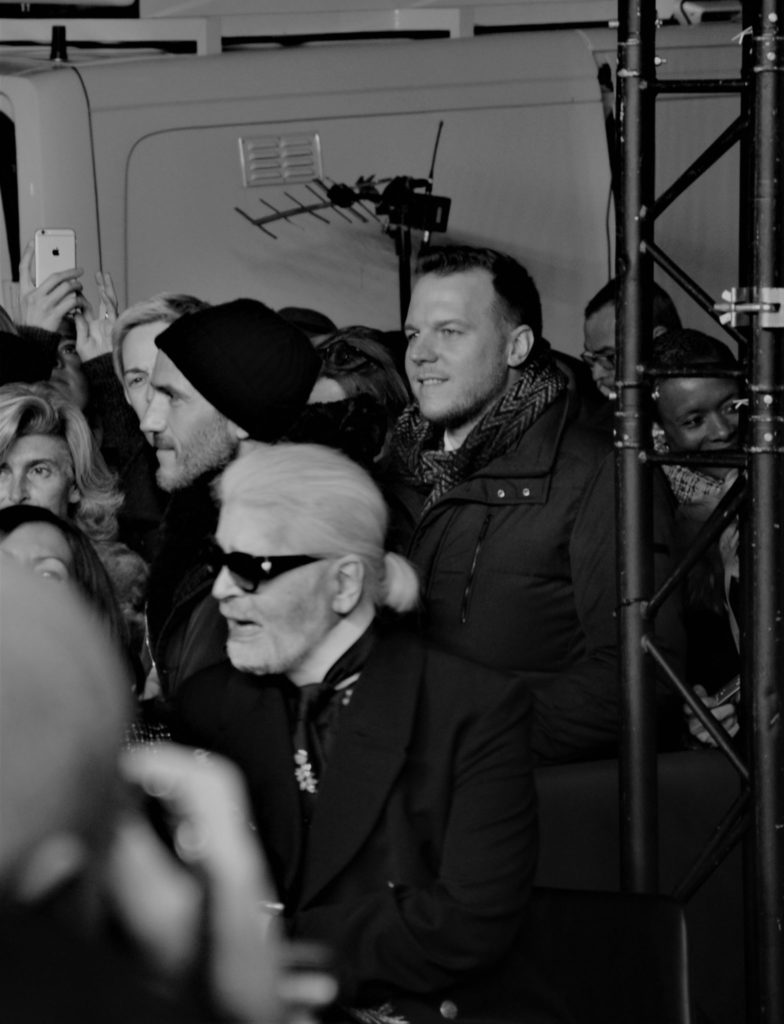 Karl Lagerfeld, the very serious-looking German designer has been caught smiling. Can you believe it?
This week, we saw the official lighting ceremony of the Christmas lights on Champs-Élysées, the mecca shopping avenue in Paris. The Fendi and Coco Chanel designer (as well as his own label) Lagerfeld did the honors to switch on the lights alongside Paris mayor Anne Hidalgo, who seemed divinely happy in his company.
Lagerfeld rolled up in his Rolls-Royce to the ceremony and had such charming small talk with the mayor, he cracked a smile for photographers and even burst into laughter at one point. Lagerfeld was wearing his trademark peacoat, sunglasses and with the mayor, of course, wearing a Chanel coat.
As you can see from the photos, Lagerfeld is in a charming conversation with Hidalgo.
But there is a reason for the red Christmas lights this year, as it promotes the launch of a limited-edition red bottle of Chanel No. 5 that comes out for the holidays. "It's a very pretty color. It brings to mind a red French wine, and all sorts of things. It's very appropriate: Blue, white, red," he said at the event. "I think it's very elegant and discreet. It's not at all flashy, and that's what I like about it. Everyone thought it was going to be something glaring, and at the end of the day it brings to mind something festive, rather than aggressive, vulgar, commercial."