For 70th anniversary of the photograph series by Gaston Karquel, the art collector and curator David Magnin opened last night "Megève, Two Days in the summer 1948", supported by the City of Megève , in presence of Madame Catherine Julien-Brèches _ mayor of Megève along with her cultural team, Ms. Edith Allard and Fabienne Bétend.
The exhibition takes place at the Museum Ermitage du Calvaire. On a hilltop, in a former pilgrimage stop, and the photographs narrating historical moments of 2 days of the city-station, are exhibited at the very same place where some of them were taken in 1948 .
This series captured right out of WW2 by the great Gaston Karquel (co-founder of Alliance Photo which became Magnum Agency), relates the ambiance of a village revived by the return to peace, simple pleasure of sports activities, candid photographs of children, religious processions, along with the first mountain architectural works of Henry Jacques Le Même.
In the standard of the grand French photography of the time, Gaston Karquel captured natural beauty and freedom with a light and frame of his own, which made his reputation:  he was also the photographer companion of Le Corbusier, Charlotte Perriand, Jean Prouvé, Jean Giono or Aristide Maillol to name a few…
Megève, the internationally renowned skiing station and resort of Megève gained its recognition, due to its beauty and also its founding benefactors, the Rothschild family _ more especially the great involvement of the Baroness Noémie de Rothschild founder of the first aluminum cabin which made Megève the first skiing station in France.
The exhibition gives a great occasion to discover the entire series of unpublished images of Gaston Karquel in a book published by Editions Outcasts. All texts by David Rossoni _ the living memory of Megève _ are exquisite. They give all information and secrets about the city that most Megevans (habitants of Megeve) should also know…
The book is available online and also distributed in local bookstores Scarlett and La Maison de la Presse.
Further it will available in Paris at Le Jeu de Paume Museum Bookstore and La Maison Européenne de la Photographie among other bookstores… Until then, to satisfy your curiosity, you can order by mail on this site:
https://outcastsincorporated.bigcartel.com/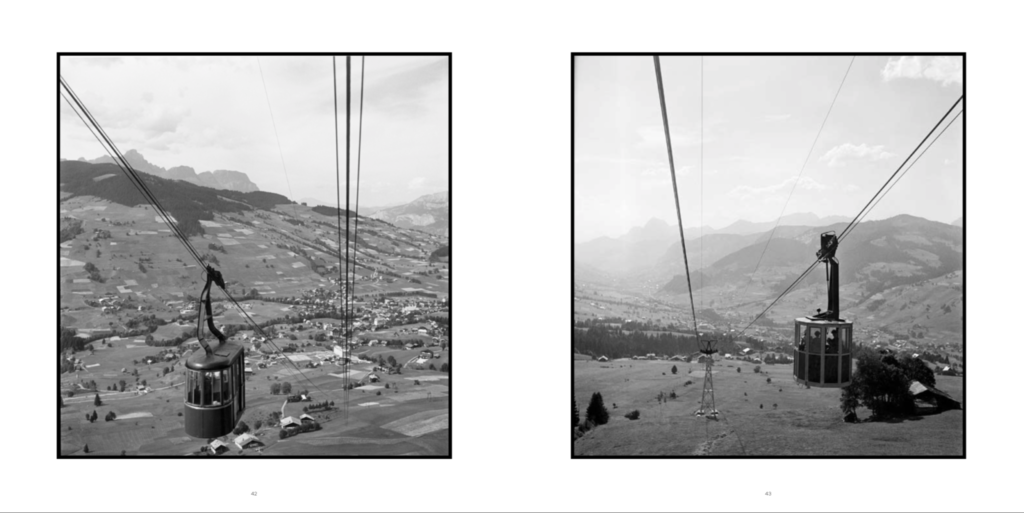 A beautiful summer vacation is not always associated to crowded fashionable beaches, in fact, the city Megève remains a wonderful destination for discreet individuals that can appreciate activities offered by the region, swimming, golf , spas, while admiring the sublime beauty of the Alps.
Enjoy the Summer in Megève, the exhibition at Musée de L'Ermitage du Calvaire remains open until August 31st 2018.
Géraldine Postel
Megève, July 27th 2018