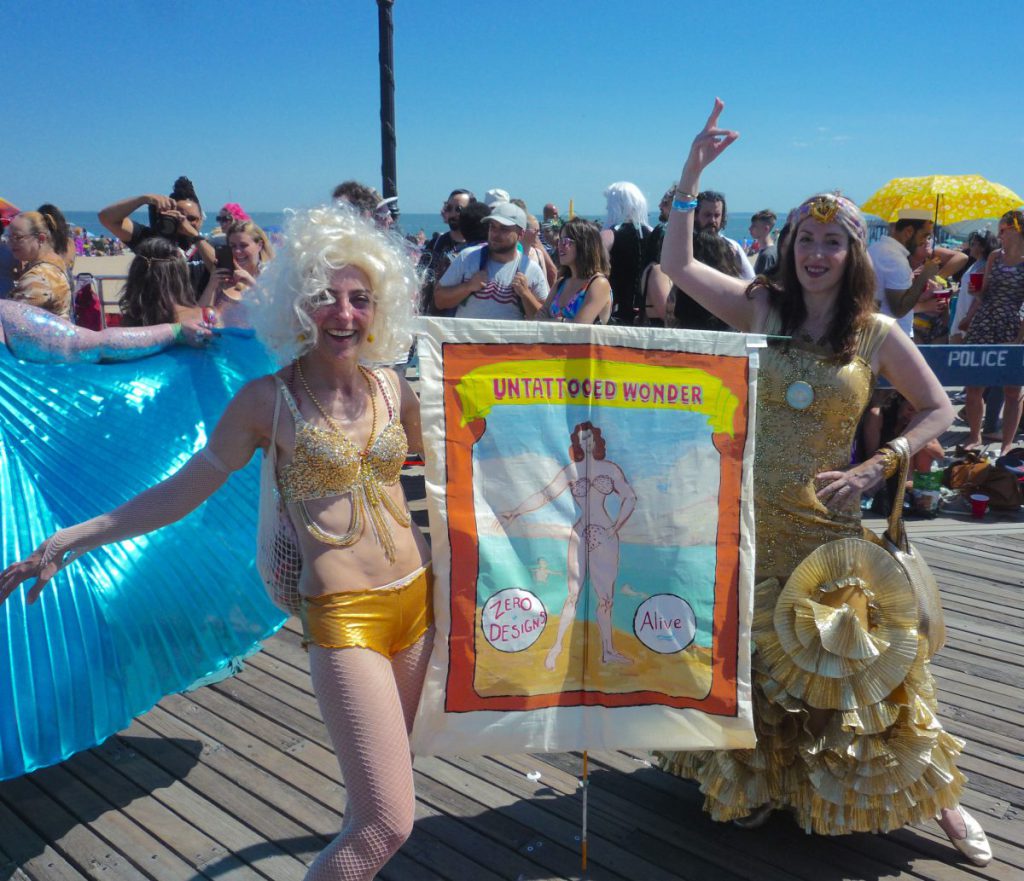 My pal Catherine Talese and her friend Melissa Unger brought a much-needed critique of tattoos to Coney.
Dear Shaded Viewers,
I love traditions and this year it was the same as always (except for some new faces in my posse): raw clams and Coney Island Amber Ale at Ruby's and then mermaid gawking at the far end of the boardwalk. (Later, it was my yearly ride on the Cyclone followed by a 70-minute wait for the best pizza in the U.S. at Totonno's on Neptune Avenue.)
I love watching the parade on the boardwalk because none of the industrial-strength floats are allowed up there—so the parade has a rag-tag DYI vibe to it, like the climactic beach sequence in La Dolce Vita only with more fish scales. After several long lulls, mermaids, Neptunes, pirates, and various humanoids from the deep straggle by, drunk on sunshine and god-knows-what-else as they mug and dance for the cameras, or collapse in the heat.
Down in the street, on Surf Avenue, the parade looks more like a sea-creature remake of Road Warrior: bedraggled mermaids shimmy atop battle-scarred buses, monster trucks and enormous flat beds amid a tangle of police barricades. The Shore Hotel, an icon of the 1930s, is sheathed in scaffolding and heavy veils of construction netting, but the Cyclone continues to rattle loudly above everyone's brightly bewigged heads.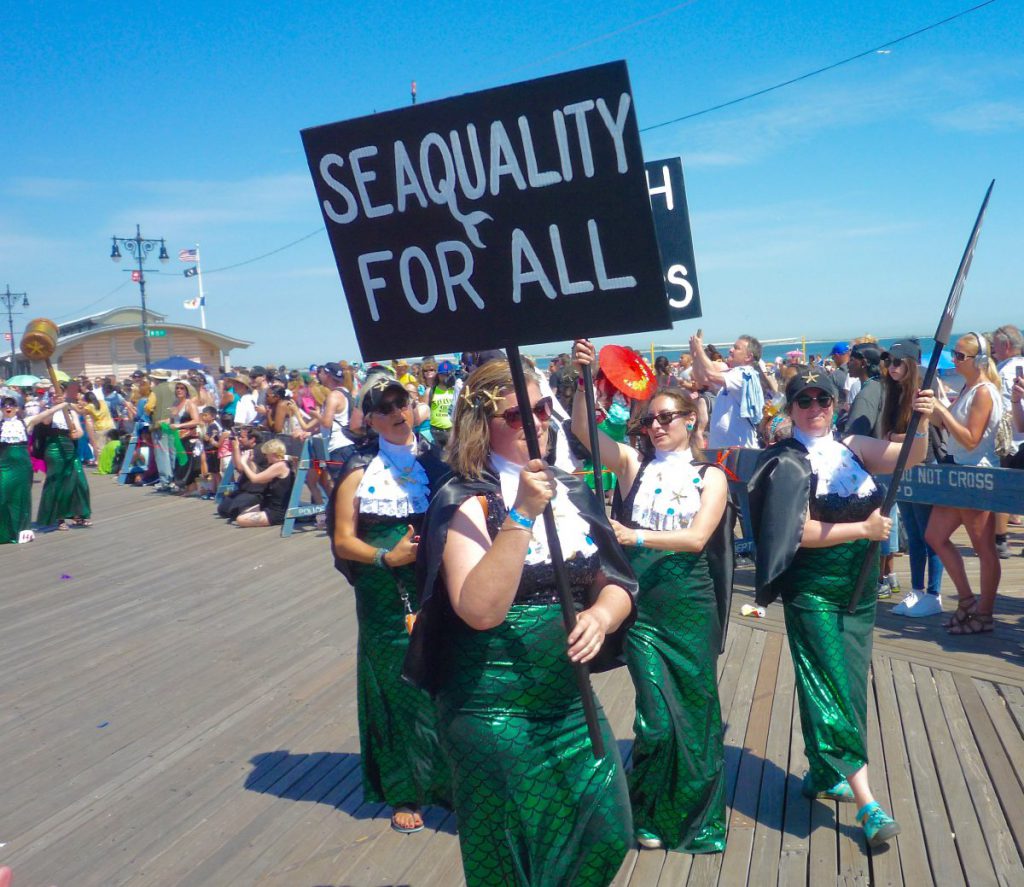 Little Edie!
When I called out to Little Edie, she ran over to me and delivered one of the character's manic, paranoic monologues from Gray Gardens.
The legalization of weed, "seaweed" and otherwise, was a big platform for this year's marchers.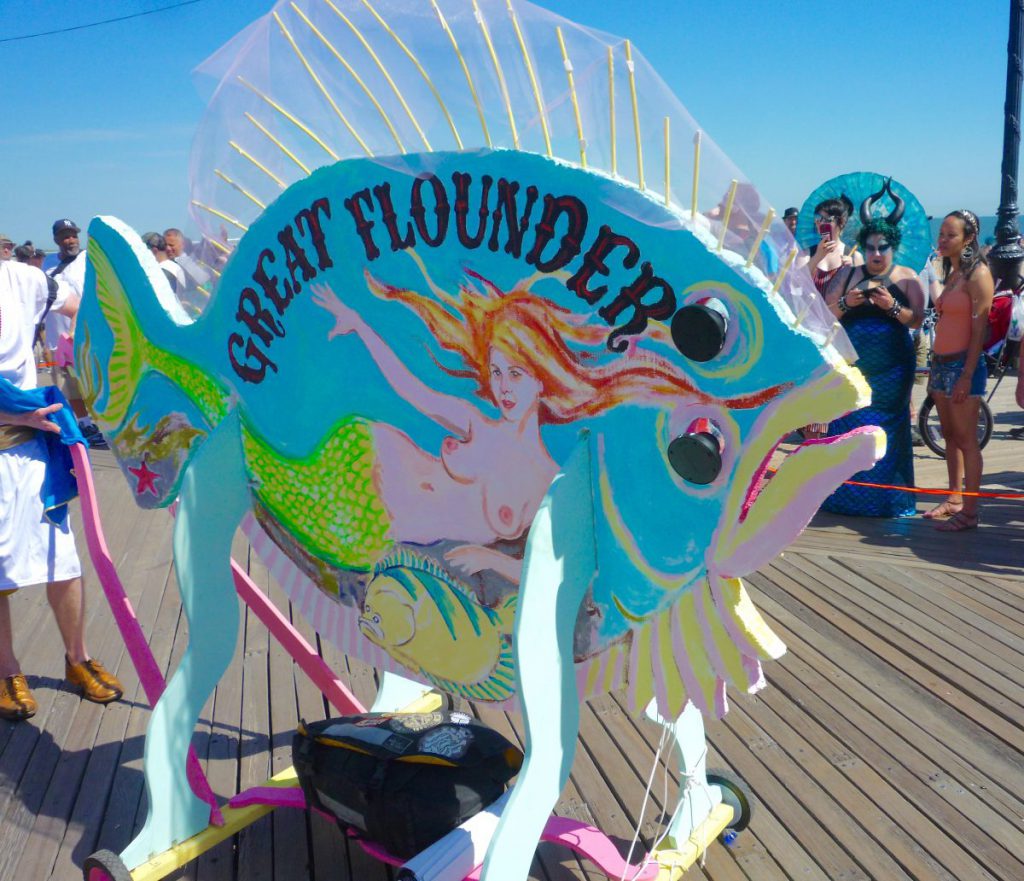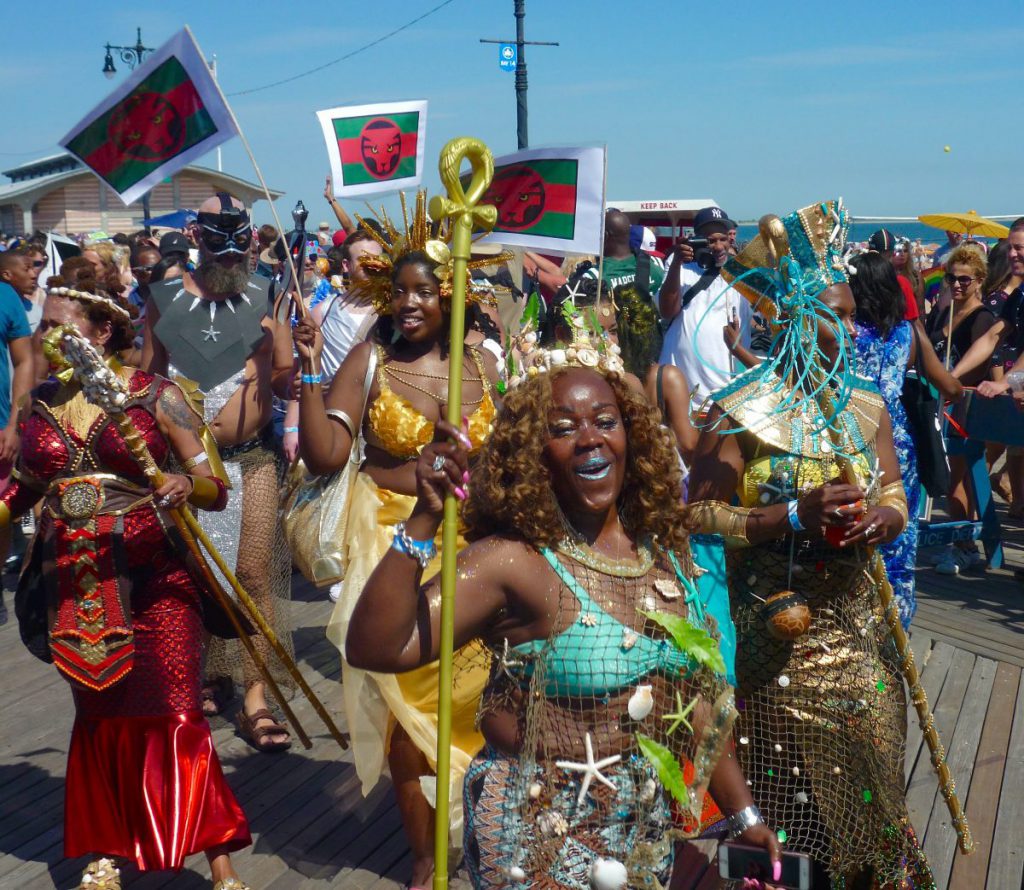 There was a mermaid send-up of Ed Wood's Plan 9 from Outer Space: "Plan 9 from Coney Island."
What happens when the office accountant drops acid and ends up at the Mermaid Parade. Don't dream it, be it!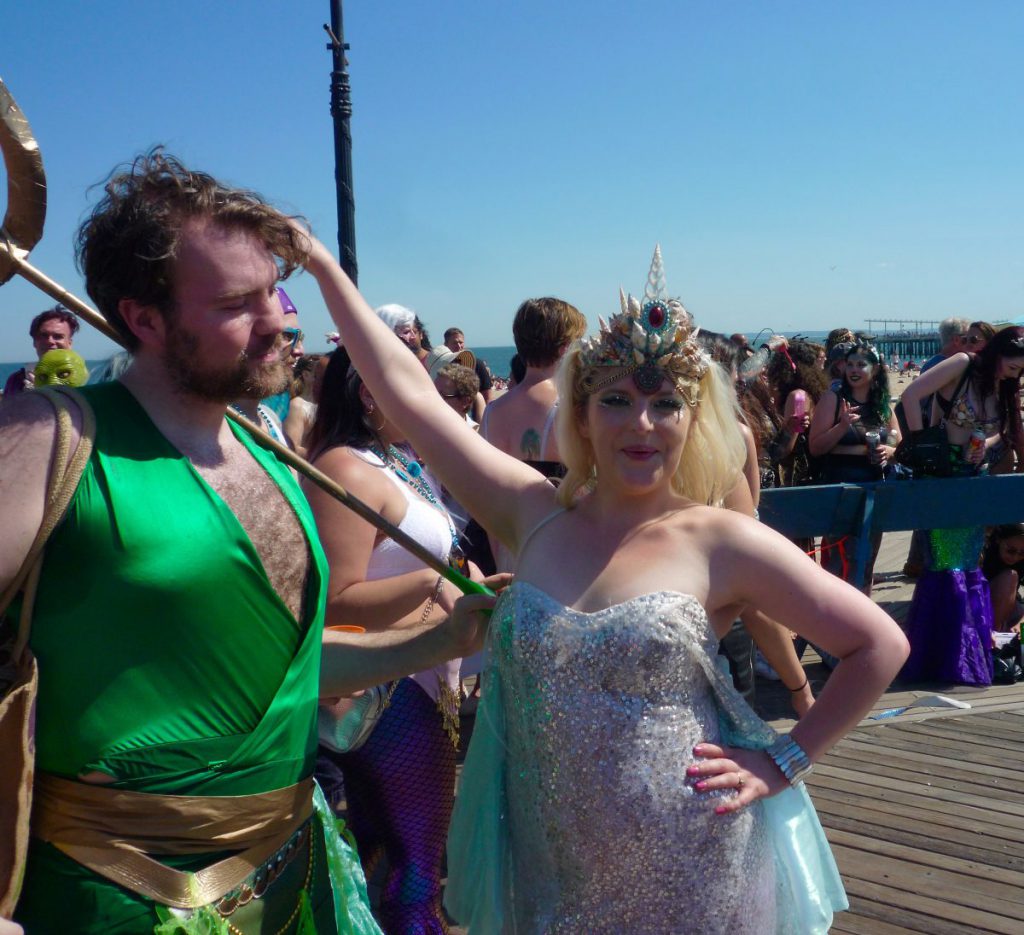 Love,
Glenn Belverio