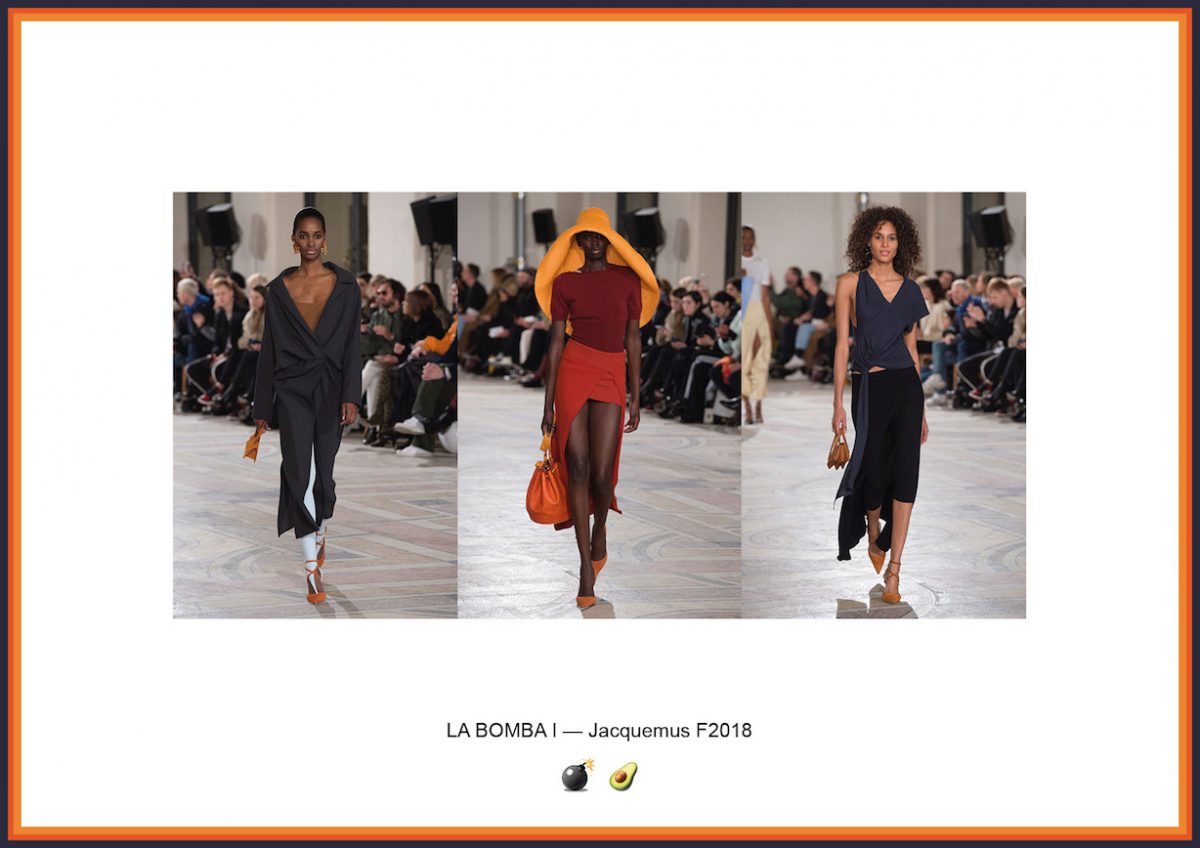 Dear Shaded Viewers & Diane,
Looking from Europe and into the European brand-building leaders, Italy has not yet managed to hit the markets with a designer as crucial as Simon Porte Jacquemus. We could accuse Milan's own political bureaucracy, which keeps amending the final law that guarantees success to oppressed, up-and-coming thinkers. Prevented from creating their own resplendent fashion empires, they continue to sell their services to the national, ancient houses, a transaction that differs greatly from the Paris-Marseille road. Read on!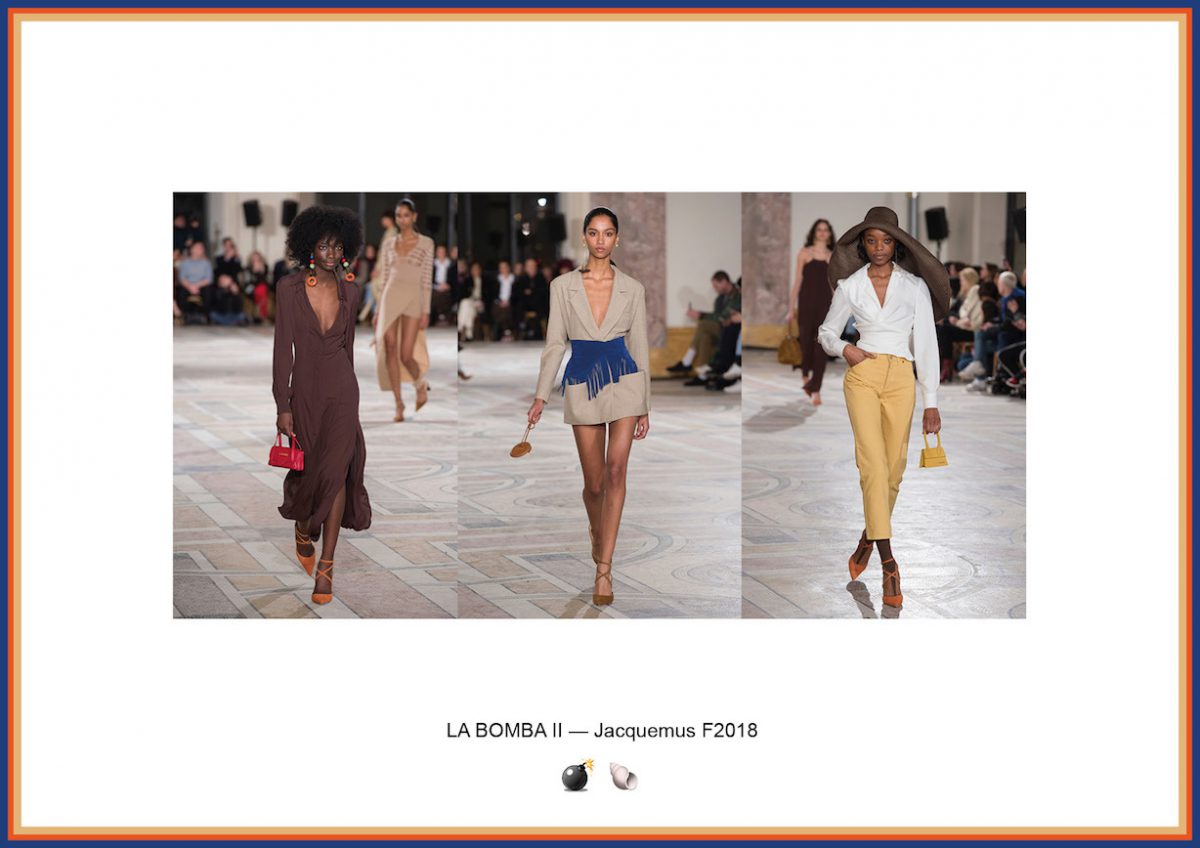 While commercial pressure means foreign designers operating in Paris often pile up garments in order to impress vulnerable consumers (such as Balenciaga's millennial layered products under Gvasalia's artistic direction), JACQUEMUS cleverly takes the bare body as the starting point for sustainable thinking. Unlike most of today's men and women's outer fashion that renders the structure of the human body as invisible, Jacquemus finds strength and resculptures it with international success. His suggestion is to stay with yourself, avoid hiding under the oversized –except, perhaps underneath a straw hat– and share the innate beauty our bodies can give at almost no cost. The head, the neck, chest, arms and hands, legs and feet: it's all in there to be felt.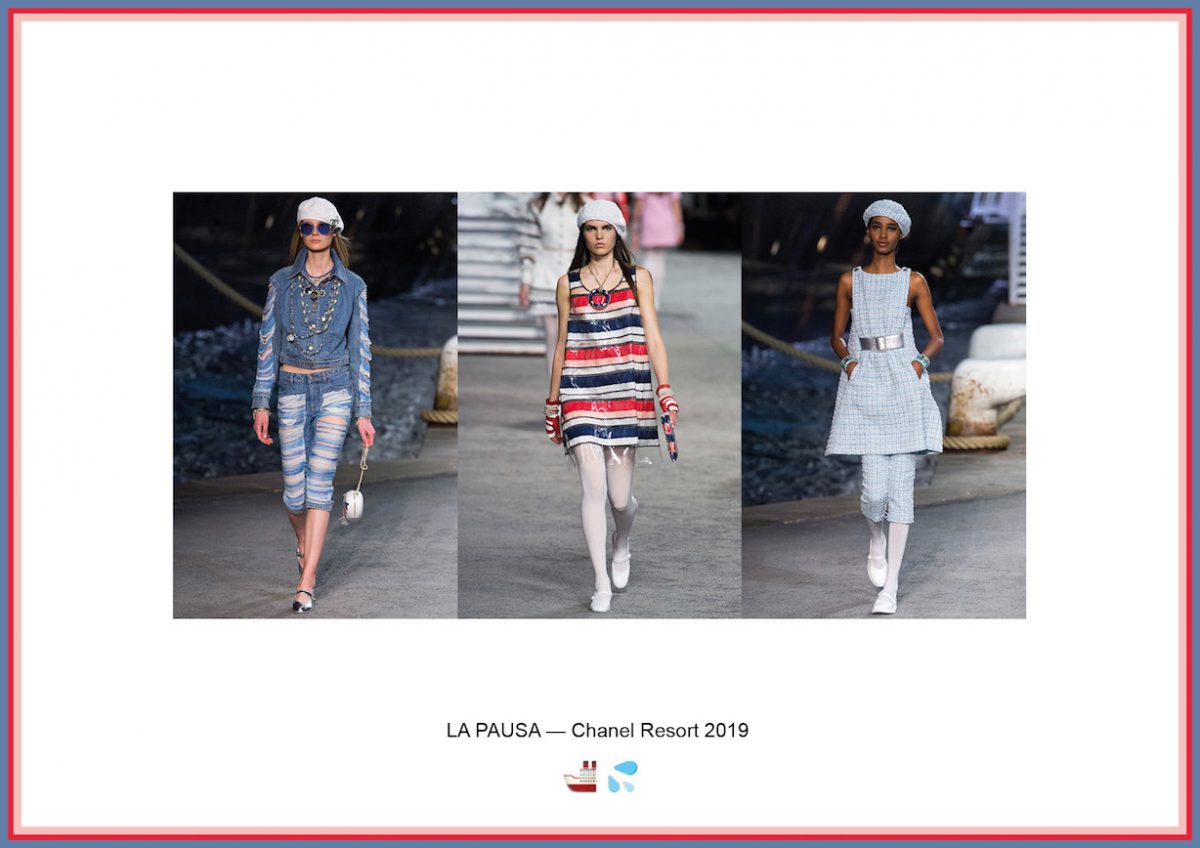 Furthermore, he lets skin cosmetically influence his color palette. All those upcoming Fall-Winter 2018 seductive, V-neck wraps, with their delicate breeze of late 80s Donna Karan essentials, are simply divine for heading dinner, accessorized by le adorable petit sac. His provocation and my personal favorite: energy starts from the sun– first absorb it and then share it. The body functioning as the only natural solar panel capable of ensuring viability to fashion's own vitality: movement. Work it!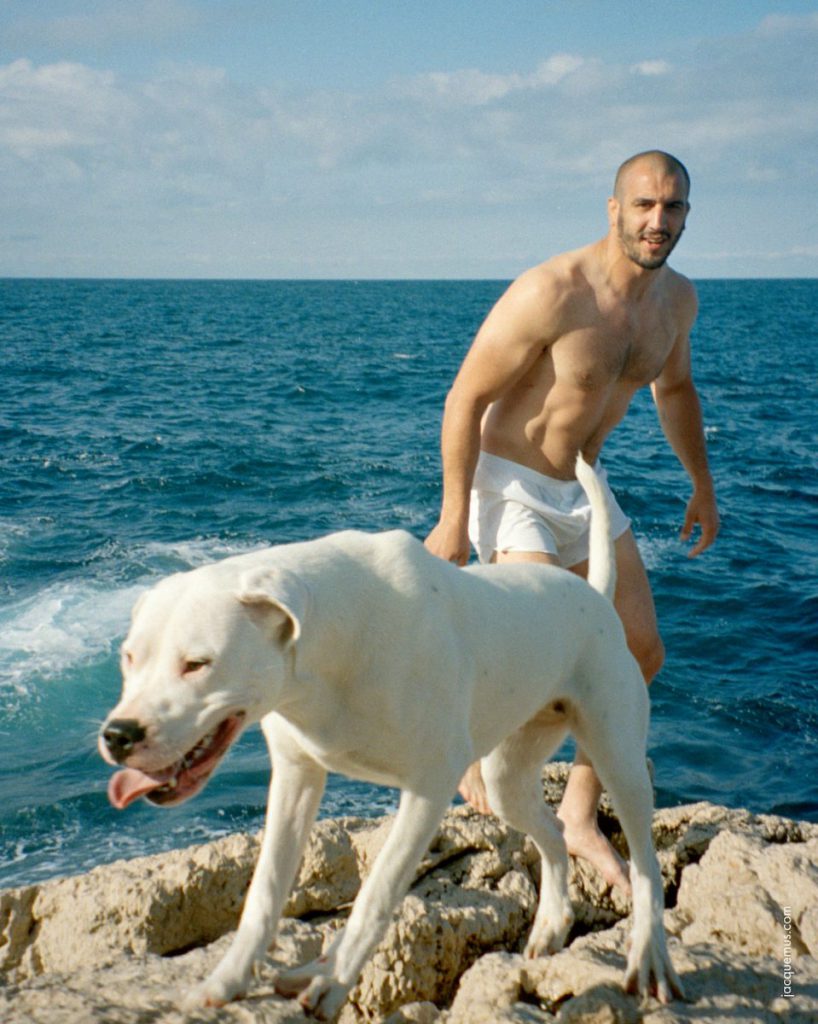 Yoann Maestri, the French union international rugby player shot by Jacquemus himself for HOMME S2019.
Jacquemus' menswear debut show, scheduled for the end of June in southern France, highlights the power of the natural, illustrating how we are able to stand on our own existence rather than constantly being tattooed by logos on top of logos. We predict that his HOMME garments won't take up too much space in your luggage, possibly a chunky hoodie in carotene shades will do, combined with a 5-pocket, white cotton gabardine. Work it!
June 25th 2018.
Best,
MHM.