Alejandro Jodorowsky's new cinematic experience
https://www.ulule.com/jodorowsky/
Psychomagic, an art that heals will be the most complete film on the therapeutic work of Alejandro Jodorowsky. It will show by means of real acts what Psychomagic is, its principle, how it is practiced and operates on beings. The people behind the acts are real suffering people and eager to solve their problems through the use of Psychomagic.
Photogram of a Psychomagic act from La Danza de la Realidad film by Alejandro Jodorowsky (2013). – Freeing oneself from fear of darkness.
For Alejandro Jodorowsky, many of our problems and neuroses come from the barriers created by our society, family and culture, and these stop us from being our true selves. For these reasons, he created Psychomagic, a therapy created to help people to free themselves from these shackles in order to, in his words: "be oneself and not what others want to us to be"
Many diseases, neuroses, and various sufferings emerge for psychological reasons, where Psychomagic acts on the unconscious through theatrical acts.
For many years this therapy for the unconscious has been practiced and has given striking results. Psychologists and psychiatrists apply the work of Alejandro Jodorowsky on their patients. Artists and filmmakers have also been inspired by this therapy for their work.
Photogram from La Danza de la Realidad – Freeing oneself from dark thoughts.
We follow the people throughout their healing process, in their first testimony, the realization of their act, then finally their conclusion and the effects of the acts some time later.
The Psychomagic acts should impact the unconscious in order to be efficient. Thus, they are often impressive and highly cinematic.
With the film Psychomagic, an art that heals, Alejandro wants to go further than ever before, transcending fiction by filming reality, but a heightened reality, magical and healing. There will not be any actors, only real people that have expressed their suffering and their will to heal from it.
For this film will be a manifesto, through its humanist intention, and it's artistic stance. The use of real elements, without any artifice or any actor, it's spiritual content, it's means of production, directed and filmed by a small and passionate crew, essential to preserve the authenticity and integrity of the film's action.
We need you to make a free and independent cinema
"The necessity for expression is more important than the type of film you want to make. I make a film when I have something I need to express. I don't think about investors, industries or commercialisation. I just need to express myself."
"What I do is not to earn my life, it is to express myself. I'm not forced to sell, I made my films because I had something to say. I search within myself to find what's best within others. I believe that cinematographic art is like a door for the people watching the film, a door for them to find their true self. I will thus tell you what you know but that you don't remember" – Alejandro Jodorowsky.
To help us produce Jodorowsky's new film, we need your help.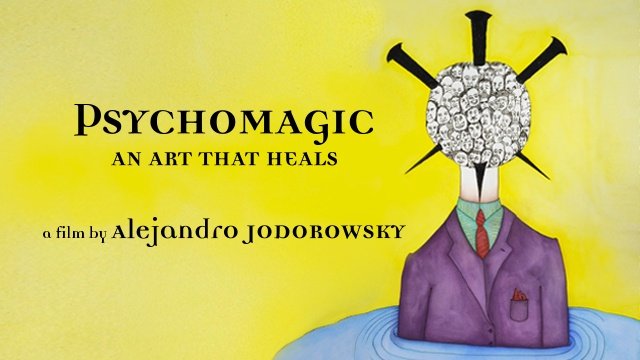 Here is how you can help: https://www.ulule.com/jodorowsky/
Later,
Diane