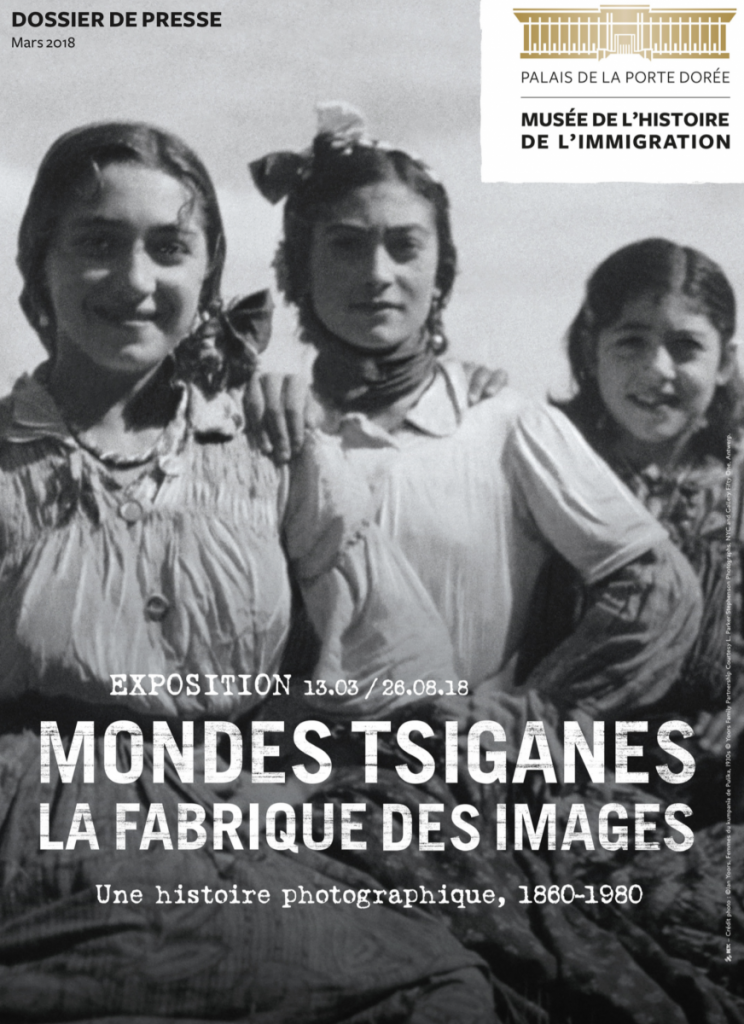 Dear Shaded Viewers,
Living in Paris one has a particular view on gypsies. The upcoming exhibition at the Palais de la Porte Dorée takes us through more than a hundred years of photographs portraying their world.
"The Making of Images is a two-part exhibition exploring the relationship of photography to Roma, Manouches, Kale-Gypsies. Perceived as eternal wanderers, as menacing and suspicious, intriguing and fascinating … multiple representations of these Gypsy communities cross the history of the medium.
First part, A Photographic History, 1860-1980 reveals the fabric of images and the creation of an iconic subject. The multiple uses of photography are summoned: they show the construction of the stereotypes that these communities have often been the victims of and document unknown trajectories and stories.
Second part, the Gorgan, 1995-2015 recounts the experience of photographer Mathieu Pernot with a Roma family. Crossing his photographs with those made by the family, the author establishes the singularity of the destiny of each individual beyond the community membership."
Let's see what that opens up for us.
Later,
Diane
Palais de la Porte Doree
Musee de 'Histoire de l'Immigration
293, avenue Daumesnil – 75012 Paris