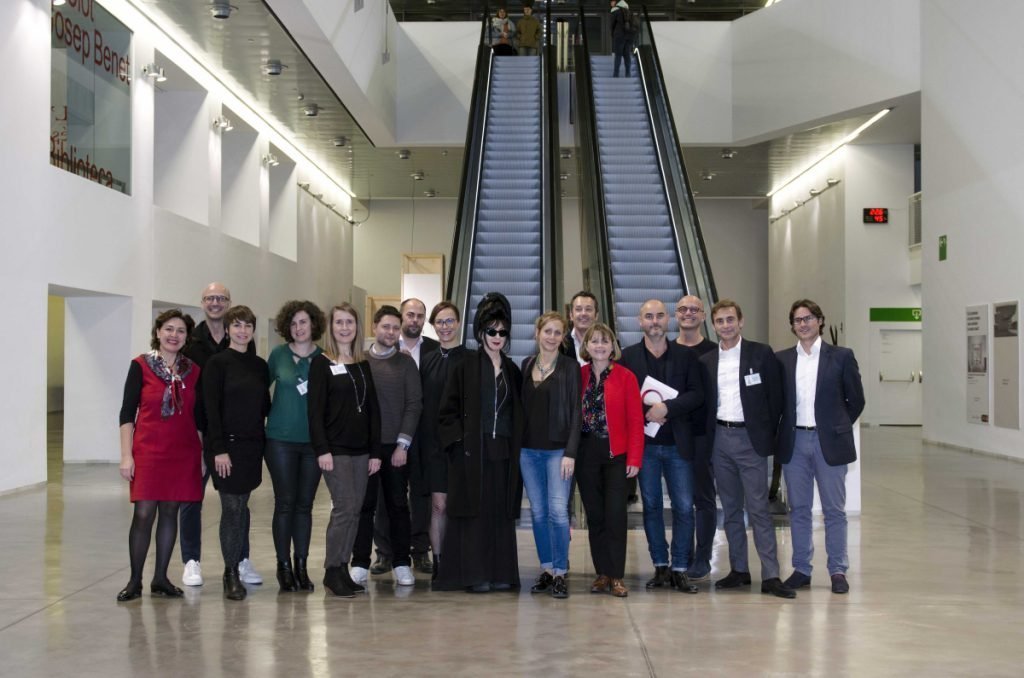 Dear Shaded Viewers,
I spent a short but sweet day and night in Barcelona to join PROMOSALONS in promoting Paris as the hub of design, creation and fashion. Represented were the french salons: Maison & Objet, Equipe Hotel, Eurovet, Who's next and Premiere Vision.
Here is our group shot at the Museu del Disseny i arts decoratives de Barcelona after the conference.
If you want to know more about Promosalons:
Facebook Promosalons FR:
Nombre cuenta -> @PROMOSALONS : https://www.facebook.com/promosalons/
Twitter Promosalons FR
Nombre cuenta -> @PromosalonsInfo : https://twitter.com/PromosalonsInfo
While there I stayed at the lovely Cotton House Hotel and highly recommend it for your next stay in Barcelona.
Later,
Diane