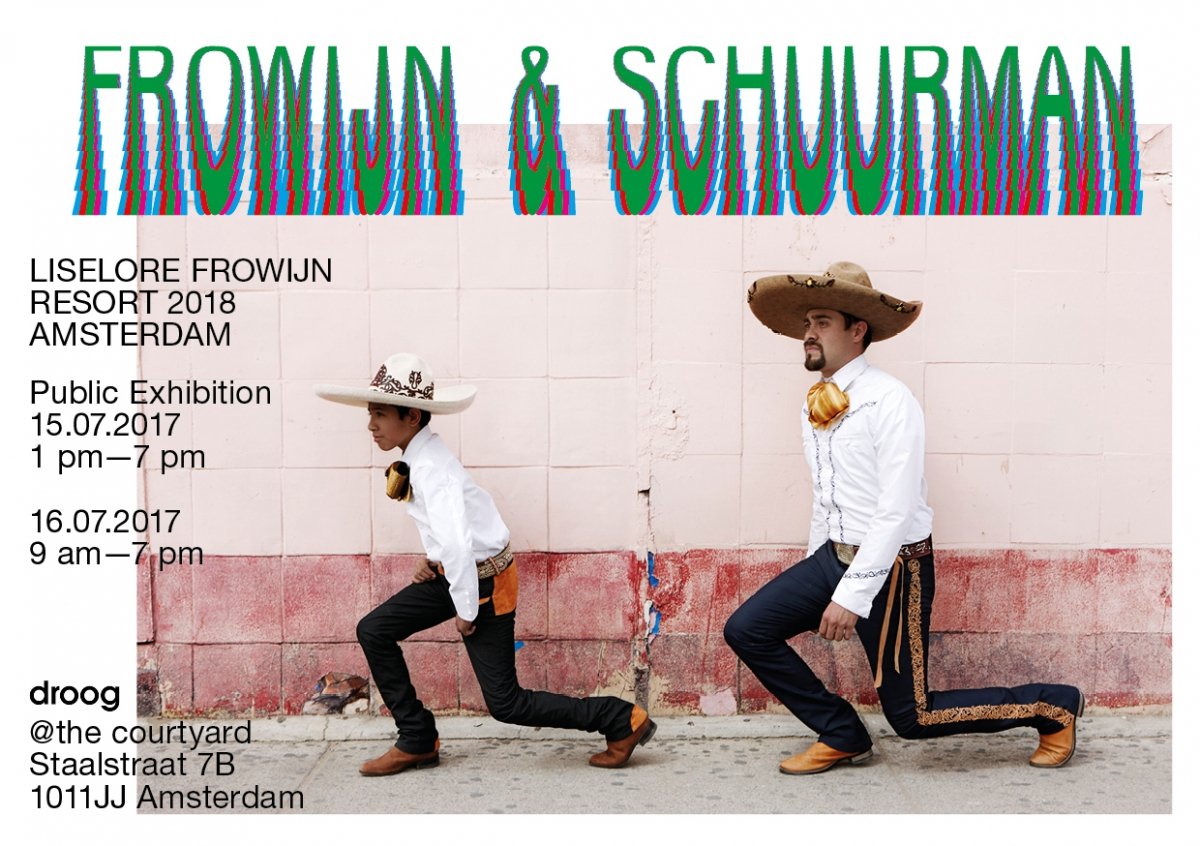 Dear Shaded Viewers & Diane,
In preparation of their Spring/Summer 2018 collection presentation at Paris Fashion Week, fashion designer Liselore Frowijn and graphic designer Michiel Schuurman present a sneak preview of their collaboration now at Hôtel Droog.
Frowijn & Schuurman started to collaborate based on their mutual interest in design and patterns. The complex, yet 'extreme logic' prints of Schuurman fuel Frowijn's optimistic and energetic designs with an exiting layer. Their collection of 10 layered silhouettes and 3 works of art are inspired by a recent research trip in Mexico.
The resort collection is exhibited in Droog from tomorrow on, Amsterdam's leading concept store for Dutch design, showcasing the first of three artworks by Schuurman.
Liselore's Spring/Summer 2018 collection will be presented in Paris in September, showcasing Michiel's final artwork.
Exhibition Frowijn & Schuurman
July 15, 1-7pm, July 16, 9am-7pm
Courtyard of Hôtel Droog, Amsterdam
Free admission
Photo: Nancy Newberry
Best,
MHM.