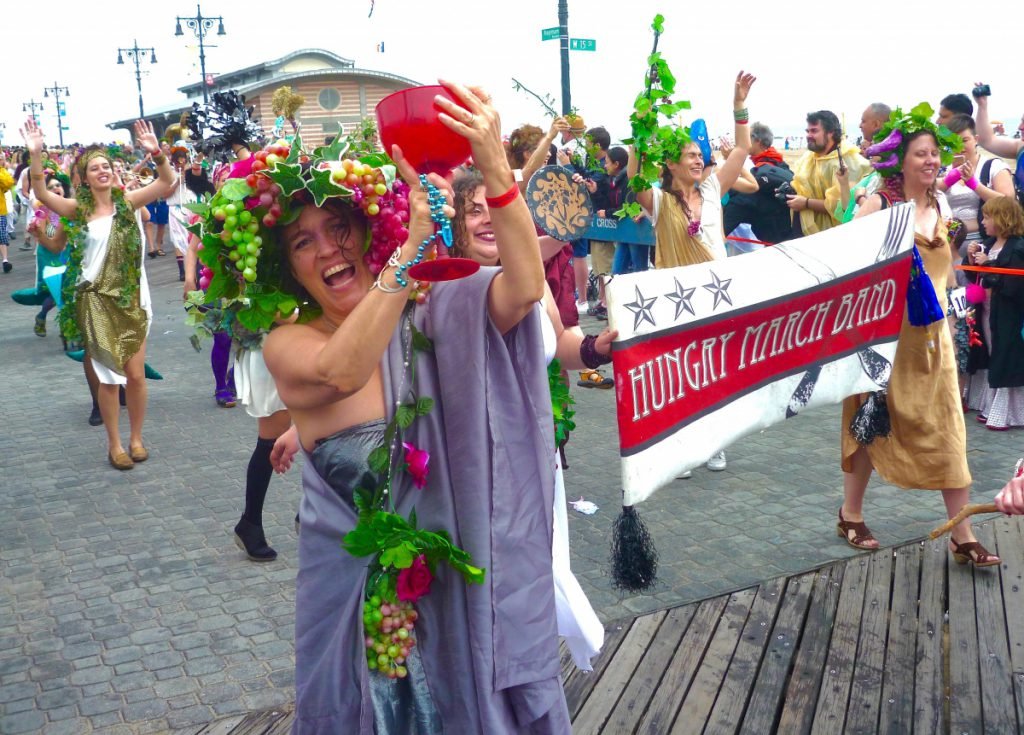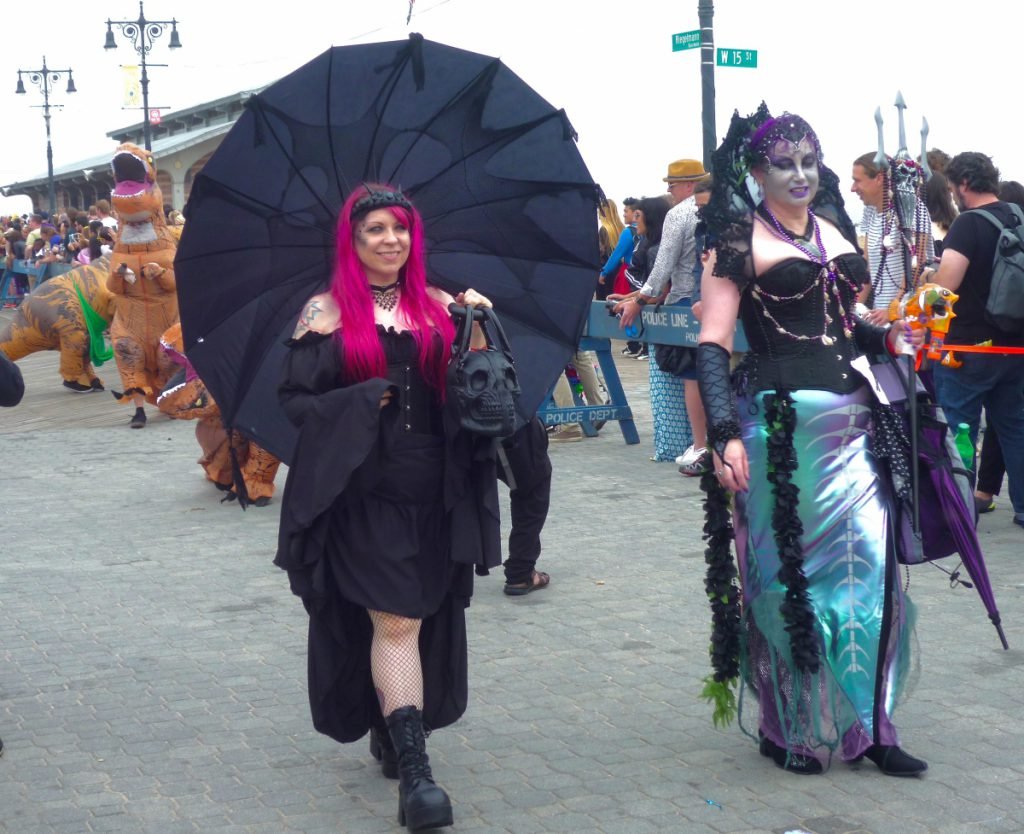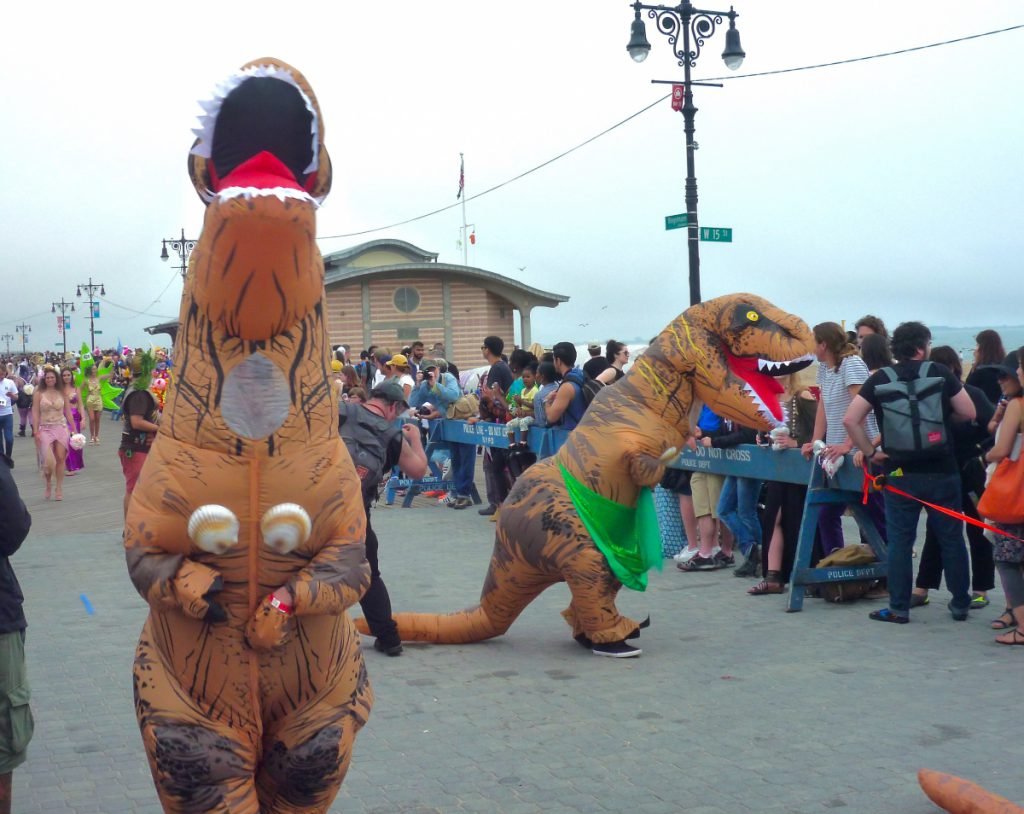 Above: All photos by Glenn Belverio except photo of Debbie Harry and Chris Stein as Queen Mermaid and King Neptune (Getty Images)
Dear Shaded Viewers,
The Mermaid Parade is usually the only parade I attend every year. (Unless I happen to be in Havana during the Landing of the Granma Anniversary, in which case I'll march in the Cuban Communist Party's military parade.) This year, when my merry band of revelers—which included visiting dignitaries from China, American scholars and an East Village performance-art legend—arrived in the cavernous Coney Island subway station (after an interminable ride on NYC's rapidly imploding MTA system) we were greeted with a torrential downpour of such Biblical proportions that it made some of Moses's plagues seem like just a bad hair day in comparison.
After traversing a sea-deep puddle by walking the plank (a re-purposed police barricade), we decamped to Ruby's Bar & Grill on the boardwalk and, sopping wet, ravished a mountainous order of hot dogs, corn dogs, cheeseburgers, french fries, cheese fries and fried clam sandwiches, all washed down with Ruby's famed ale.
Eventually the rain cleared, and we sauntered out to my favorite spot on the boardwalk to embrace the start of pagan summer with thousands of polysexual humanoids from the deep.
A Fellini-esque mood takes hold of  Ruby's before the Mermaid Parade starts. Hey, hot man: Cher called. She wants her 1986 Academy Awards ensemble back.
A gorgeous fog hung over Coney for most of the day.
What is a parade without a few dollops of political satire? Not since Nixon have we seen such presidential lampooning. And is that a red, white and blue diaper?
My favorite sea nymph this year.

Delusional doppelgänger: Trump thinks he's been crowned King Neptune.

Here we are after devouring three pizzas (two sausage and mushroom, one garlic) at the family-owned, James Beard Award-winning pizza parlor Totonno's: Aric Chen, Di Li, moi and Paul DuCett.

Paul, Aric, Di and Nancy Stout. Our friend Philly Abe had already left us to go frolic with the mermaids on the beach and in the surf.
Love,
Glenn Belverio