Dear Shaded Viewers,
PROVINCETOWN INTERNATIONAL FILM FESTIVAL
 My film After Louie shared "Spotlight" selections with amazing company.
Sofia Coppola with her new film The Beguiled and David France with his new film The Death And Life Of Marsha P. Johnson.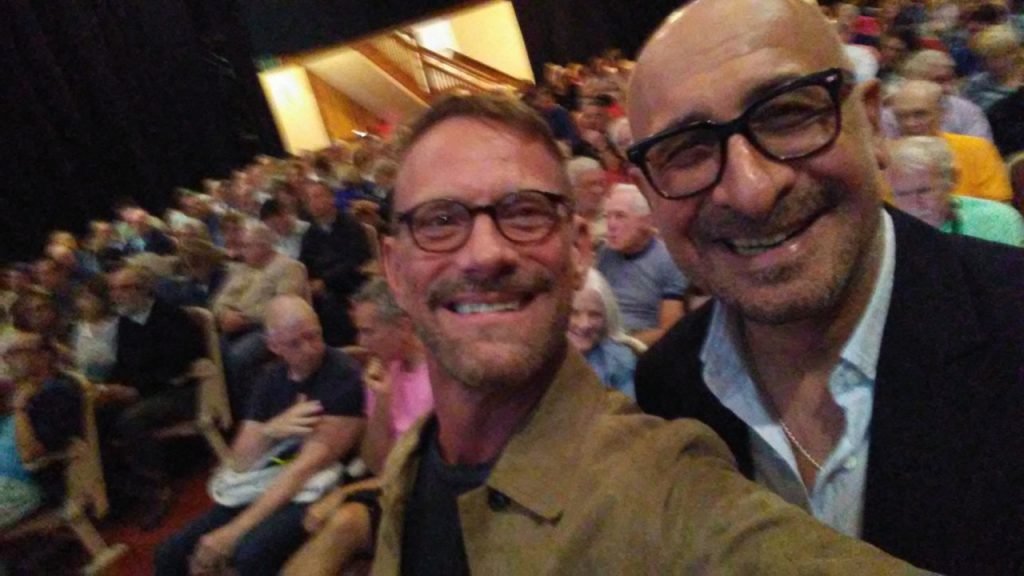 Beyond thrilled to have one of the stars of After Louie, David Drake to share the applause with as our credits rolled.
With David France at the "Garden Party"
I joined Sasha Korbut in practicing the "Hollywood Smile"
(place your index finger between your teeth, remove it, don't move.)
SNAP.
Film Society of Lincoln Center's Eugene Hernandez
Interviews Chloe Sevigny.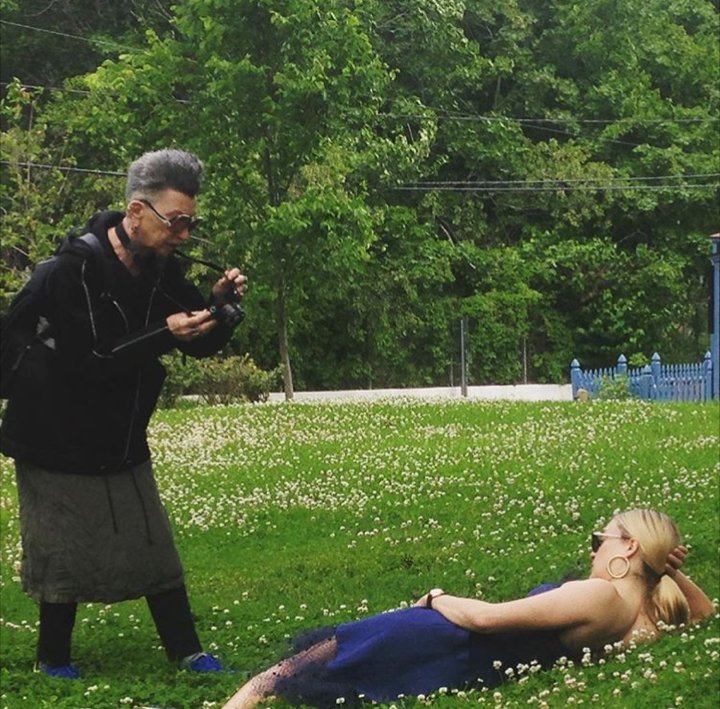 Henny Garfunkel photographing Chloe Sevigny
She also did portraits of us all. Here is one of Eugene Hernandez in action.
Can't wait to see mine.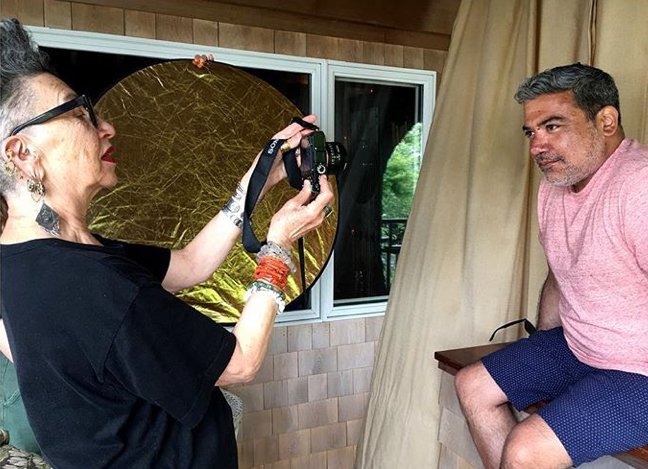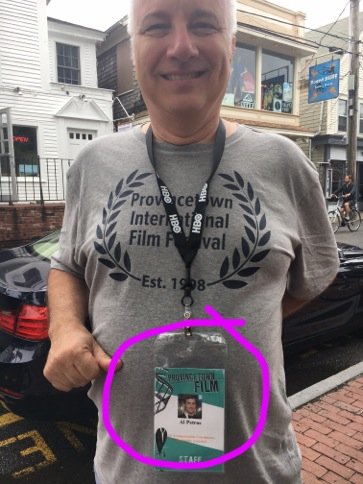 Al Petras always got us to where we needed to be.
(take note of his ID photo. Needless to say each volunteer personalized their own)
And then, there was John Waters
The Land's End.
Later,
Vincent Gagliostro