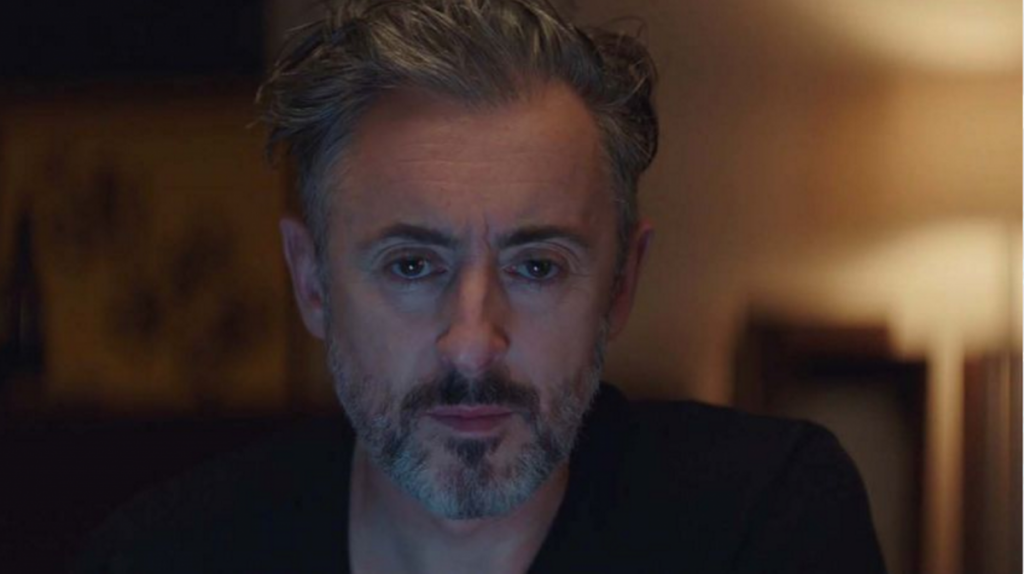 Dear Shaded Viewers,
Director Vincent Gagliostro speaks out as he was asked to withdraw his film by the Palestinian LGBT group, they put him under pressure but he refused to cave in and support one LGBT GROUP oppressing another. Here is his statement and a little bit about the boycott. Next stop…Provincetown with After Louie.
THANK YOU FOR INVITING ME TO SHOW YOU MY FILM.
I WOULD LIKE TO ADDRESS THE REQUEST I RECEIVED TO JOIN THE BOYCOTT OF THIS FESTIVAL AND WHY I AM HERE.
I DON'T PRETEND THAT PINKWASHING DOESN'T EXIST, OR THAT ARTS GROUPS AND OTHER NGOS IN ISRAEL DON'T HAVE TO CONTEND WITH THE IMPLICATIONS OF GOVERNMENT SUPPORT OF THEIR ACTIVITIES.
HOWEVER, IT HAS ALWAYS BEEN MY BELIEF THAT WE MUST BE VISIBLE AND THAT WE MUST RAISE OUR VOICES, WITH OUR ART AND WITH OUR BODIES. I WOULD RATHER ENTER THAT FRAY, HOWEVER COMPLICATED, THAN ABSENT MYSELF ON PRINCIPLE.
OBVIOUSLY WE CANNOT LIVE IN A VACUUM. MY PRESENCE HERE IN NO WAY DIMINISHES THE
GRAVITY, NOR DISPUTES THE STRUGGLE PALESTINE
AND PALESTINIANS HAVE FACED AND CONTINUE TO FACE.
I DO NOT CONDONE WHAT THE GOVERNMENT DOES, BUT UNDERSTAND ALL TOO WELL THAT FILM FESTIVALS STRAPPED FOR CASH GET MONEY HOW EVER THEY CAN GET IT. THE COMMITMENT OF THIS FESTIVAL TO CONTINUE TO EXPOSE ALL VOICES AND CHALLENGE OUR COLLECTIVE HEARTS AND MINDS MOVES ME GREATLY.
THIS ITALIAN CATHOLIC BOY FROM NEW JERSEY, AN OUTSIDER SUDDENLY FACED WITH THIS THING IS NOW MUCH MORE AWARE OF WHAT'S GOING ON. DOES THIS BOYCOTT MAKE SENSE TO ME? NO.
I CAN UNDERSTAND THE VALUE OF ECONOMIC BOYCOTTS BUT CULTURAL ONES, WHO DOES THAT REALLY BENEFIT? AND DOES THE DISCOURSE RISK BECOMING TOO ACADEMIC AMONG PEOPLE WHO
HAVE NO RELATION TO THAT LIVED REALITY?
I WOULD LIKE TO READ TO YOU AN EXCERPT FROM QUEERS READ THIS , A BROADSHEET I PUBLISHED IN 1990 WITH A GROUP OF FELLOW ACTIVISTS.
RE-READING IT NOW AND UNDERSTANDING IT IN OUR PRESENT CONTEXT DOESN'T REALLY DO IT JUSTICE. BUT, WHO KNOWS, WHAT WITH THE FALL OF THE AMERICAN EMPIRE AND ALL, WE MIGHT BE HEADED BACK TO THE SAME PLACE. IT'S NOT LIKE HISTORY NEVER REPEATS ITSELF.
HOW CAN I TELL YOU. HOW CAN I CONVINCE YOU, BROTHER, SISTER THAT YOUR LIFE IS IN DANGER: THAT EVERYDAY YOU WAKE UP ALIVE, RELATIVELY HAPPY, AND A FUNCTIONING HUMAN BEING, YOU ARE COMMITTING A REBELLIOUS ACT. YOU AS AN ALIVE AND FUNCTIONING QUEER ARE A REVOLUTIONARY.
NO ONE WILL GIVE US WHAT WE DESERVE. RIGHTS ARE NOT GIVEN THEY ARE TAKEN, BY FORCE IF NECESSARY.
IT IS EASIER TO FIGHT WHEN YOU KNOW WHO YOUR ENEMY IS.
THEY ARE YOUR ENEMY WHEN THEY DON'T ACKNOWLEDGE YOUR INVISIBILITY AND CONTINUE TO LIVE IN AND CONTRIBUTE TO A CULTURE THAT KILLS
YOU. EVERY DAY ONE OF US IS TAKEN BY THE ENEMY. WHETHER IT'S AN AIDS DEATH DUE TO HOMOPHOBIC GOVERNMENT INACTION OR A LESBIAN BASHING IN AN ALL-NIGHT DINER (IN A SUPPOSEDLY LESBIAN NEIGHBORHOOD).
BEING QUEER IS NOT ABOUT A RIGHT TO PRIVACY; ITS ABOUT THE FREEDOM TO BE PUBLIC, TO JUST BE WHO WE ARE. IT MEANS EVERYDAY FIGHTING OPPRESSION; HOMOPHOBIA, RACISM, MISOGYNY, THE
BIGOTRY OF RELIGIOUS HYPOCRITES AND OUR OWN SELF-HATRED. (WE HAVE BEEN CAREFULLY TAUGHT TO HATE OURSELVES.)
BEING QUEER IS NOT ABOUT THE MAINSTREAM, PROFIT-MARGINS, PATRIOTISM, PATRIARCHY OR BEING ASSIMILATED. IT'S NOT ABOUT EXECUTIVE DIRECTORS, PRIVILEGE AND ELITISM. IT'S ABOUT BEING ON THE MARGINS, DEFINING OURSELVES; IT'S ABOUT GENDER-FUCK AND SECRETS, WHAT'S BENEATH THE BELT AND DEEP INSIDE THE HEART; IT'S ABOUT THE NIGHT. BEING QUEER IS "GRASS ROOTS" BECAUSE WE KNOW THAT EVERYONE OF US IS A WORLD OF INFINITE POSSIBILITY. WE ARE AN ARMY BECAUSE WE HAVE TO BE. WE ARE AN ARMY BECAUSE WE ARE SO POWERFUL. (WE HAVE SO MUCH TO FIGHT FOR; WE ARE THE MOST PRECIOUS OF ENDANGERED SPECIES.) AND WE ARE AN ARMY OF
LOVERS BECAUSE IT IS WE WHO KNOW WHAT LOVE IS. DESIRE AND LUST, TOO. WE INVENTED THEM.
WE COME OUT OF THE CLOSET, FACE THE REJECTION OF SOCIETY, FACE FIRING SQUADS, JUST TO LOVE EACH OTHER! EVERY TIME WE FUCK, WE WIN. WE MUST FIGHT FOR OURSELVES (NO ONE ELSE IS GOING TO DO IT) AND IF IN THAT PROCESS WE BRING GREATER FREEDOM TO THE WORLD AT LARGE THEN GREAT.
WE MUST LOOK AT OUR LIVES AND SEE WHAT'S BEST IN THEM. REMEMBER THERE IS SO, SO LITTLE TIME. AND I WANT TO BE A LOVER OF EACH AND EVERY ONE OF YOU.
AN ARMY OF LOVERS CANNOT LOSE
I LOVE YOU AND THANK YOU.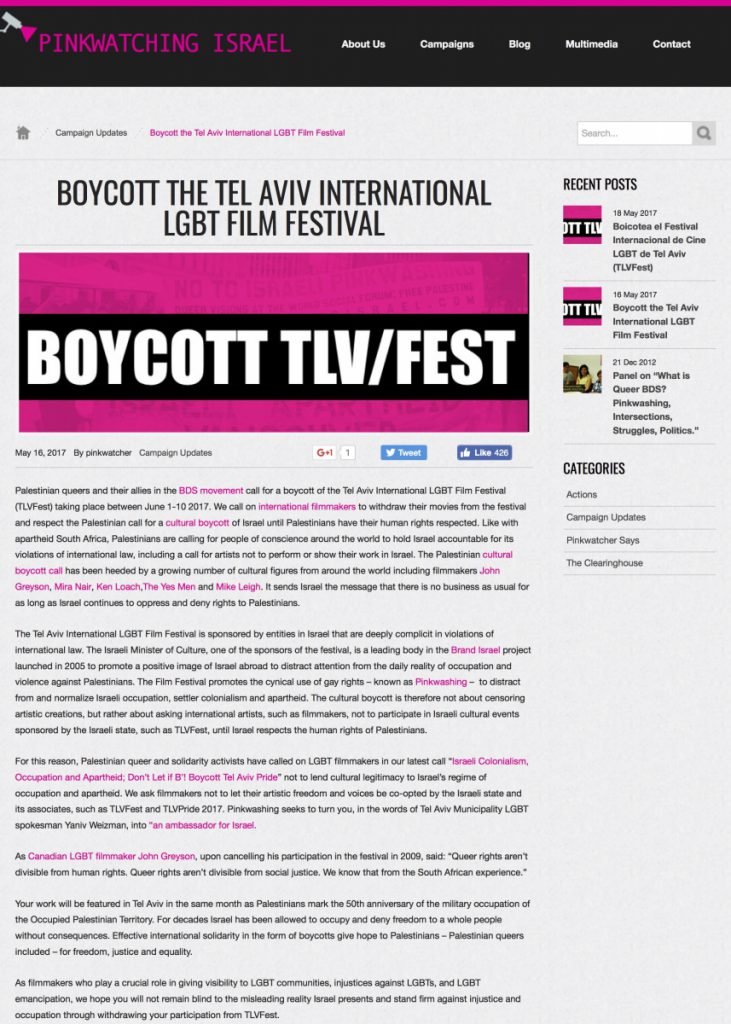 Later,
Diane