Yuwei Zhangzou Yuwei Zhangzou from yuyufashionbook.comhttp://www.yuyufashionbook.com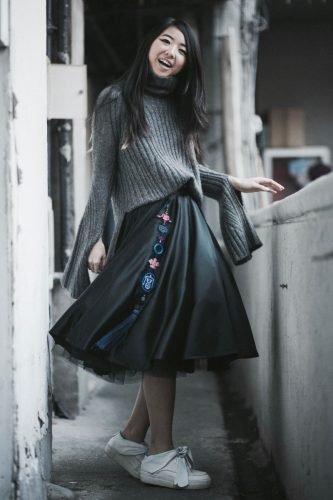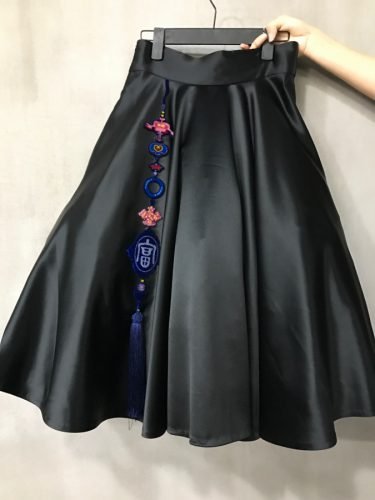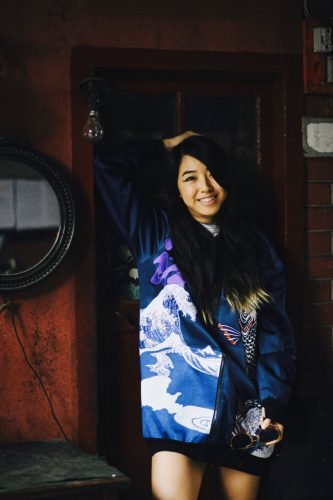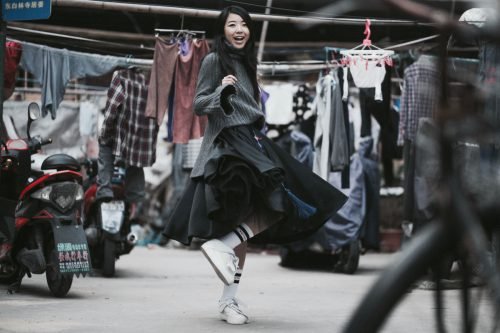 Dear Shaded Viewers,
during my recent trip to Shanghai I came across some new style inspirations.
Fun streetwear, traditional oriental symbolism and ladylike apparel is what defines this new fashion find from Shanghai Fashion Week. Meticulously printed details and beaded decorations, are the trademarks of a new name from China: YOUWEI. The collection comes from the creativity of a young Chinese entrepreneur, she is a buyer and shop owner and the founder of the retail chain Ms Cat's shop- Momo Zhai.
The expression of femininity is a priority for the brand: conceived in soft and delicate laces, hoodies with oriental prints and embroideries from a Chinese dragon to a Japanese carp, combined with mens-cut jackets some double-breasted, bell bottom trousers which  put in focus the strong temperament of a modern woman. The collection mixes different genres and inspirations into a truly harmonious trendy look. Velvet plays an important role in this collection, the colour palette ranges from  dark yellow to midnight blue. Silhouettes  are designed to wrap around the body without constraints. The fil rouge is a happy encounter between streetwear and formal wear. The embroidery in contrasting colors represents an imaginary conflict between the interior and the exterior.  "The outside world can not obscure the ray of light that exists in each of us." said Momo.  Volumes are designed to wrap without constraints.
Momo's design philosophy is to combine simplicity with luxurious details, practicality with strong features and high-quality fabrics. After just two seasons, "YOUWEI" has been able to convey its DNA – which Momo sums up in "Urban, Quality and Fun" with an eye on the international markets she made her official debut during the last Paris Fashion Week. This followed an event that she had during   Shanghai Fashion Week. Images  depict Momo's inspirational muse: Yuyu Wangwei of yuyufashionbook, the famous Chinese/European influencer, who interprets some of the images of the collection to which she has given her name to the brand.
Later,
Giorgia