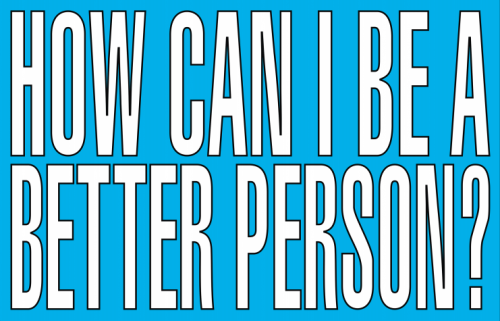 Barbara Kruger, Untitled (How Can I Be a Better Person), 2011, © Barbara Kruger. Kruger's work will be featured on limited edition 2017 wares benefiting the Venice Family Clinic.
"In these grotesquely scary times, it is more important than ever, to help provide healthcare and shelter to those who are marginalized: whose voices are unheard and whose struggles are denied. The Venice Family Clinic has been an important force in providing healthcare to the community for 40 years and I'm honored to have been invited to join them in trying to make America a more just and empathetic nation."  

— Barbara Kruger
On Sunday, May 21, 2017, Venice Family Clinic's Art Walk & Auctions (VFCAWA) celebrates its 38th anniversary community event and fundraiser. It is the largest art walk in Southern California and raises critical health care funds for people in need.  While Venice Family Clinic (VFC) started in Venice Beach, this community healthcare system has grown to include street outreach and twelve locations in Inglewood, Culver City, Mar Vista, Santa Monica, and Venice. Free and open to the public, thousands will attend the silent art auction and exhibition hosted at Google Los Angeles' Venice headquarters, as well as the Clinic's Venice Art Walk. 
This unique art experience supports the Clinic's mission to provide quality healthcare to 24,000 people in need.  In an unsteady and tumultuous time for health care, there is a chance that many people who rely on VFC will lose their health coverage, leaving the organization with a large funding gap. This year's art auction is more critical than ever, and is generously supported by over 200 artists who have donated amazing works of art.
A major highlight of the 2017 Venice Family Clinic's Art Walk & Auctions is the celebration of artist Barbara Kruger.  Kruger, a tenured professor at UCLA, has been creating works for decades, which are outspoken commentaries and calls to action on politics, social issues, feminism, consumerism, individual autonomy, desire and power. Kruger selected an ideal work titled "How Can I Be a Better Person," which will be available on limited edition wares to benefit the clinic.
A NEW limited edition print by John Baldessari, who has supported the Clinic since the 80's (edition of 65, signed, dated and numbered by the artist), was created to benefit the Clinic.
PARTICIPATING AUCTION ARTISTS include: Kelly Akashi, Billy Al Bengston, Gary Baseman, Andrea Bowers, Matthew Brandt, Rosson Crow, Sam Durant, Amir H. Fallah, FriendsWithYou, Alexandra Grant, Kelly Lamb, Jennifer Moon & laub, Ana Prvacki, Fay Ray, Robert Russell, Ed Ruscha, Analia Saban, Lani Trock, Austyn Weiner.
The auction preview is now up on Paddle8  
Venice Family Clinic's Art Walk & Auctions
Sunday, May 21, 2017

Noon-6pm

Google Headquarters

340 Main Street, Venice, CA 90291

FREE & open to the public.
This is the ONLY time per year Google allows the public in. The event i

ncludes silent art auction, community celebration, Imagination Station for kids, Barking Lot for dogs, live music & food.
Artist Studio Tours (Venice Art Walk)
Sunday, May 21, 2017

Noon-4:00pm

Meet dozens of local artists and get a behind-the-scenes look at their creative process at the Artist Studio Tour.

Tickets: $50
For more information: www.theveniceartwalk.org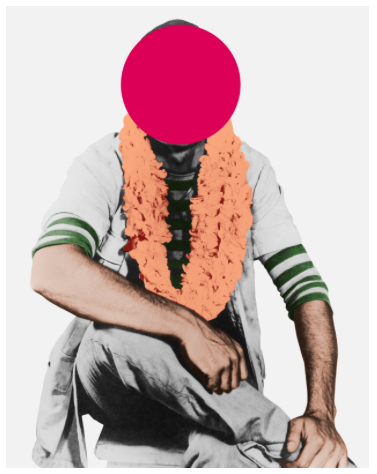 John Baldessari, Hero, 2017, 30" x 22", 5 color screenprint on archival pigment print. Edition of 65. Signed, dated and numbered on recto. Image courtesy of John Baldessari and Multi Editions.