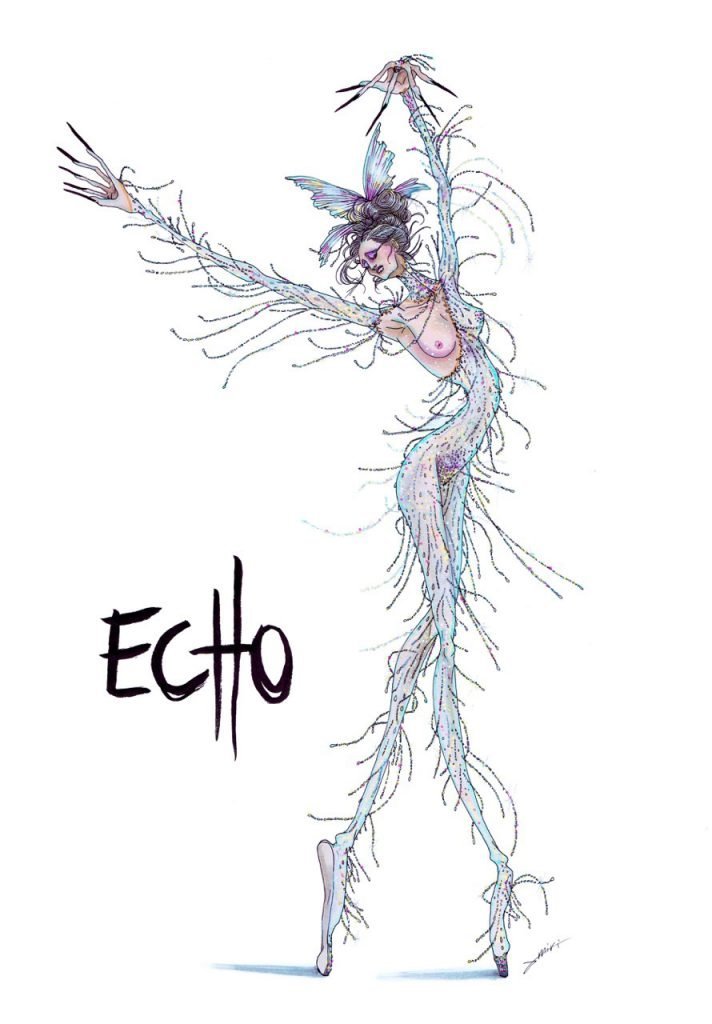 Dear Shaded Viewers,
Achraf Amiri shares exclusive news from planet ILLUSTRASHION with ASVOF.
"…Recently, I've been collaborating with dancer Sergei Ponunin and photographer David Lachapelle on the "Narcissus and Echo" ballet, part of "Project Polunin" performed at The Sadler's Wells, here in London. Tomorrow will be the premiere, however the play will continue until Saturday 18th March. http://www.sadlerswells.com/whats-on/2017/project-polunin/
I've co-worked alongside with the costume designer Brett Alan Nelson to visualise the costumes, in partnership with Swarovski (for which we've used over 350,000 crystals to create the costumes)." said Achraf Amiri.
Later,
Diane