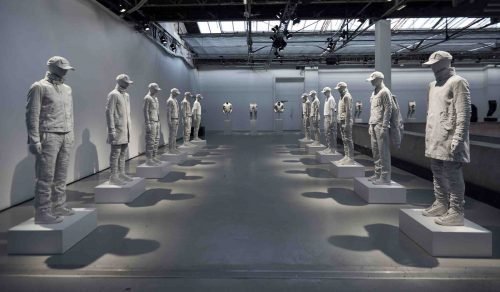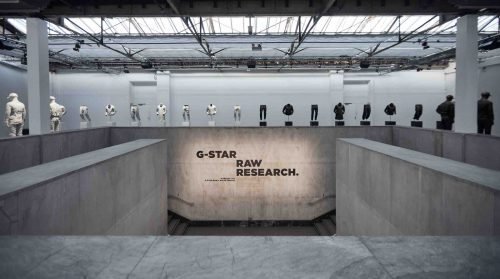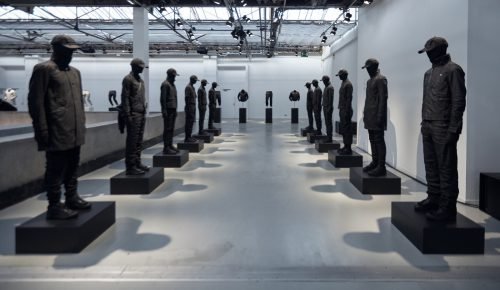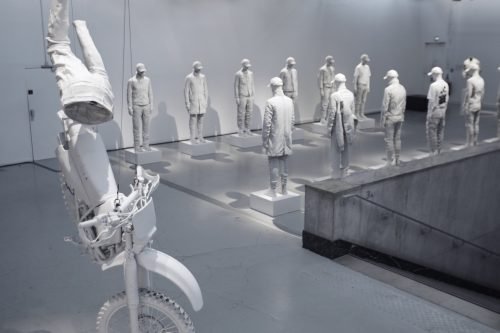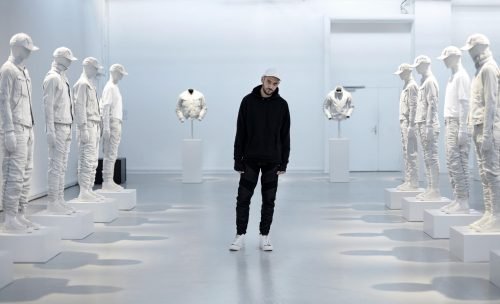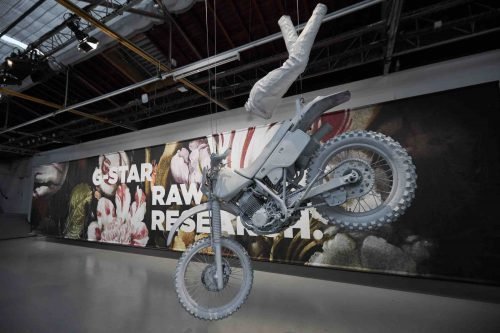 Dear Shaded Viewers,
yesterday night I've been to the launch of a new chapter of G-Star. The G-Star RAW innovation lab, led by newly appointed Executive Creative Director Aitor Throup, reinvents denim through its second Raw Research capsule collection. The highlight innovation of the second Raw Research collection is a brand new 3D denim concept which challenges the conventions of denim design: the 'Motac' series. This unique approach to garment construction is the result of a focused ergonomic study of the human body in motion. The approach of combining rigid denim with flexible fabric inserted panels results in unexpected product hybrids – such as the motocross inspired Motac-X jeans -and is a significant advancement towards new possibilities for denim design.
For this collection, the iconic Dutch tulip was used as a conceptual backdrop. The flower -prominent in the Hans Bollongier 'Floral Still Life' 1639 painting which also features in the exhibition space – serves as a metaphor for the Dutch 'Tulipmania' and the inevitable collapse of its economic model based on exclusivity. The 'tulip fever' originates from the country's economic boom period of the 1630s, at the height of which a single tulip bulb was worth more than a luxury home. Through Raw Research II, Throup flips the historic Dutch symbolism of wealth and status connected to the iconic blossom. The sneakers, presented in 2 styles also recreate the idea of the zipper of a jacket used for tide them up without the use of the strings.
Later,
Giorgia