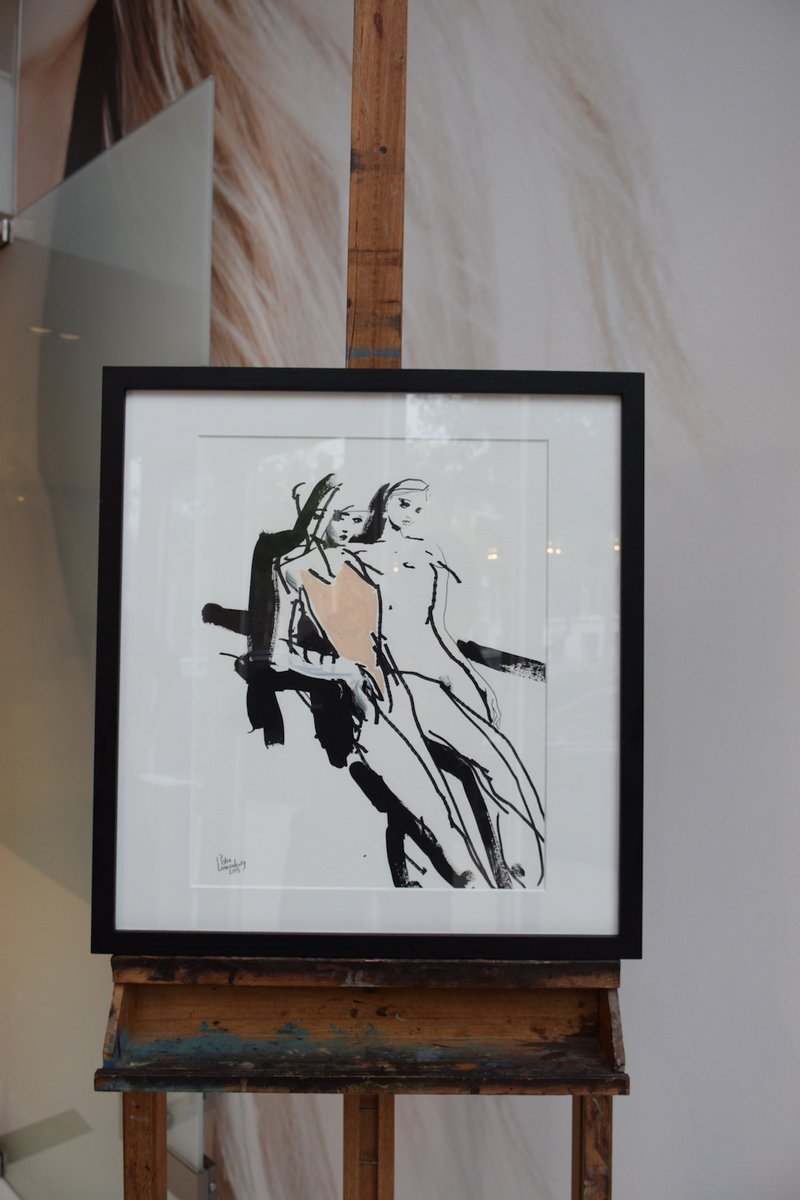 Dear Shaded Viewers & Diane,
Time Proof – Acid Free, Petra Lunenburg's most recent work, is a small selection of drawings on paper exhibited in a beauty clinic in Amsterdam.
By drawing the same subject matter over and over again (usually women) Lunenburg gets into the right flow and out of her head where creation starts. Knowing her subject matter inside out, and being open to perfect imperfections, her strongest drawings come to life. She describes the selected pieces as the best mutants of all.
Lunenburg works as a fine artist creating fashion and life figure drawing inspired artworks, she freelancers for clients such as ELLE, Viktor & Rolf and Denham.
Revealing the vital lines that's needed to visualize her idea of beauty, which is far from the standard esthetics around femininity, is what drives her. Lunenburg's work has developed into a very recognizable style, a lot of black hand drawn lines combined with dashes of color.
Even though her lines are feminine and dynamic, the type of woman projected is very powerful and independent they exist according to her not by means of her male opponent but by radiating a feminine power fed directly by 'Mother Earth' – the title of the signature piece for this show.
Beauty Clinic Doctors Inc.
Falckstraat 51 – 1017VV Amsterdam(NL)
Until  04/03/17.
Best,
MHM.