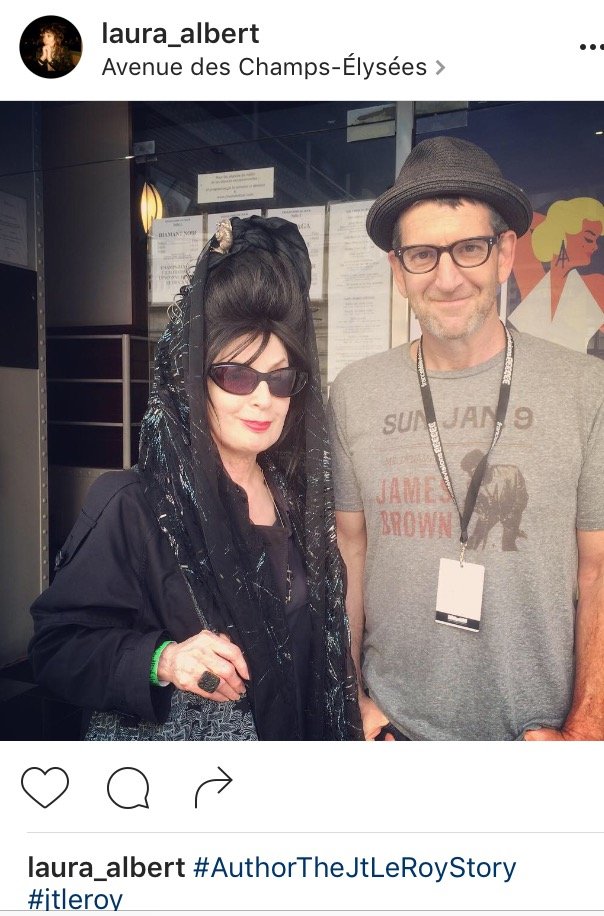 Dear Shaded Viewers,
I just wanted to give you a heads up on a powerful documentary about my friend Laura Albert that is coming to a festival near you.
She will be at HOTDOCS in Toronto Nov 2nd & 3rd.
http://boxoffice.hotdocs.ca/WebSales/pages/info.aspx?evtinfo=56988~fff311b7-cdad-4e14-9ae4-a9905e1b9cb0
Then Nov 6th at BookCourt in Brooklyn Sunday 4pm
http://bookcourt.com/events/laura-albert-and-alan-feuer-4-pm
Then Stockholm Film Fest – Nov 9th!
http://www.stockholmfilmfestival.se/sv/festival/2016/film/author_doc_2016
I recommend you go see the doc and have a chat with Laura and Jeff afterwards.
Later,
Diane