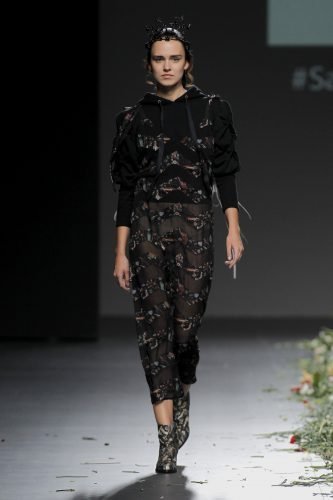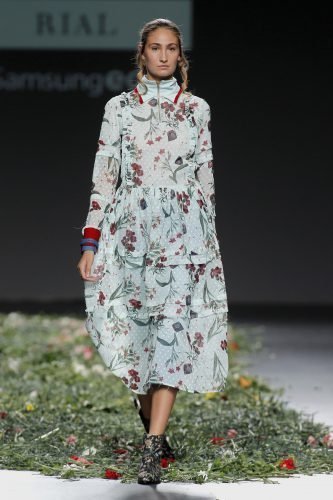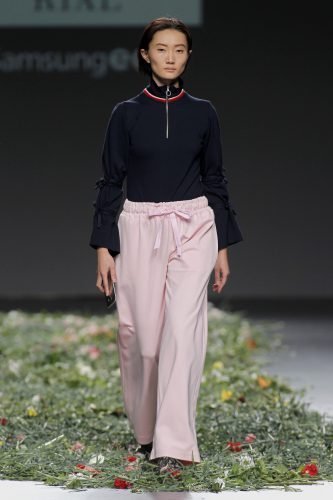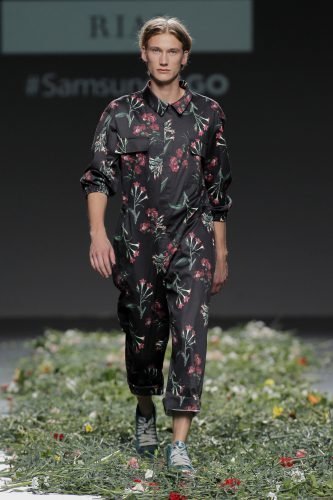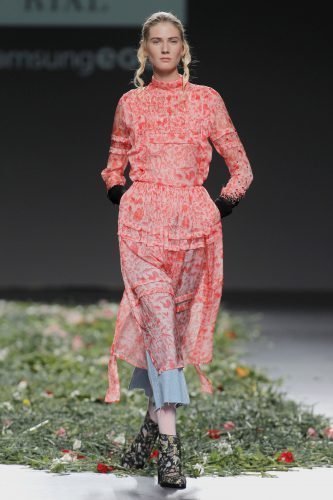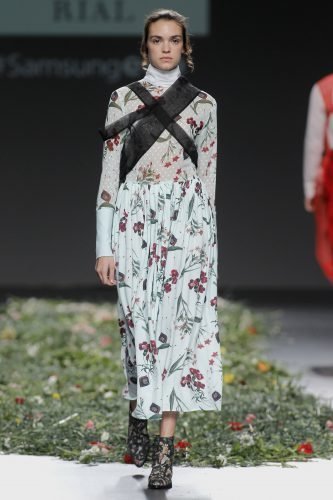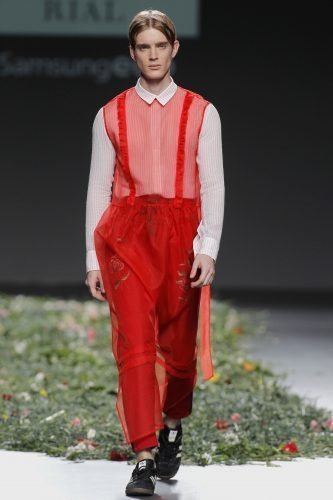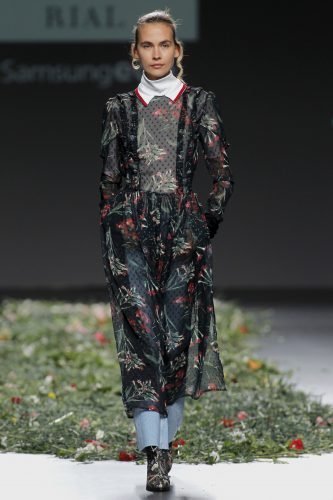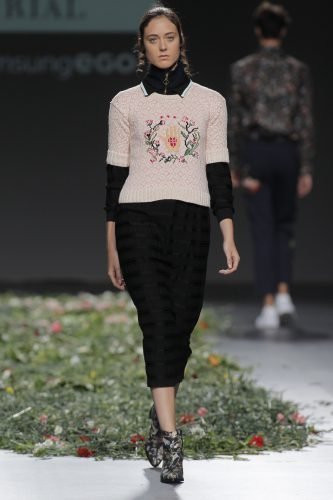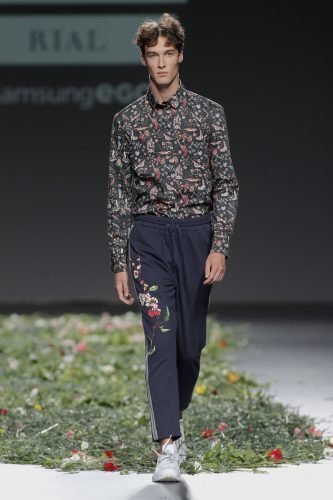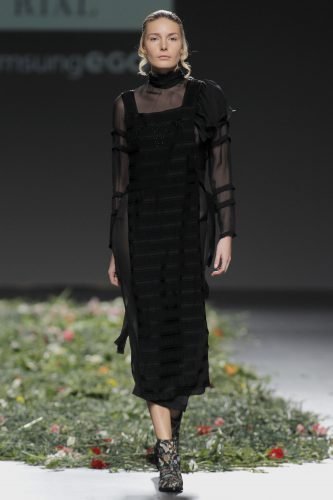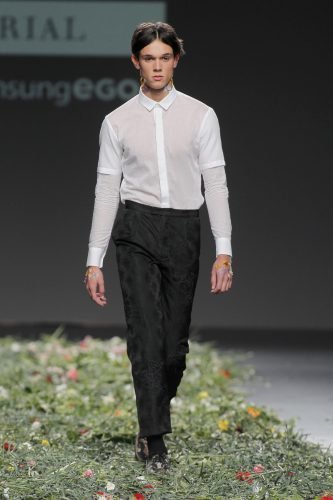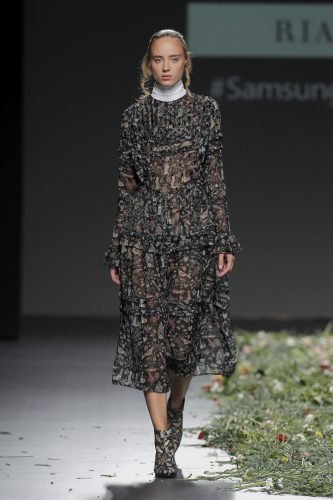 Dear Diane, dear Shaded Viewers,
Elena Rial's at Samsun Ego catwalk for young talents in Madrid is the kind of collection that's better on the show that on pictures.
There was something profound and magical on her approach to Rumspringa, a period on the live of young mennonites (or Amish or Hutterites) where their allowed to explore the world and their believes by wearing and going wherever they wish.
This explanation is something I just read on the presentation but when I was looking at the show I couldn't help thinking on a Sunday mood, where we indulge in the pleasure of the senses and its simplicity.
You don't see the back of the dresses on the pictures but they're more like aprons, together with the transparencies, pointing at the progressive freedom the young Amish achieve during Rumspringa. I also loved the irruption of the track pants -some in a beautiful mint color- embroidered with flowers, and the football tops that she's created for men. She's done a great job in general with the flower prints… and the garments were well cut.
She actually won the Samsung Ego prize and I think it's well deserved.
Kindly,
Mario.