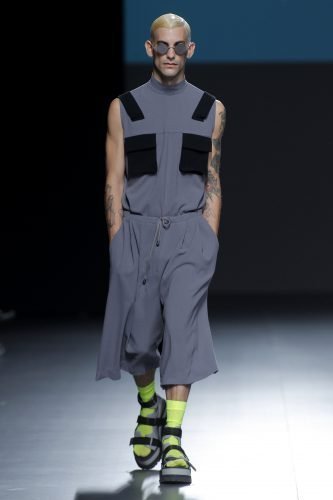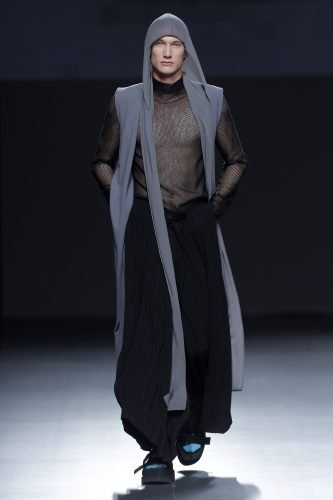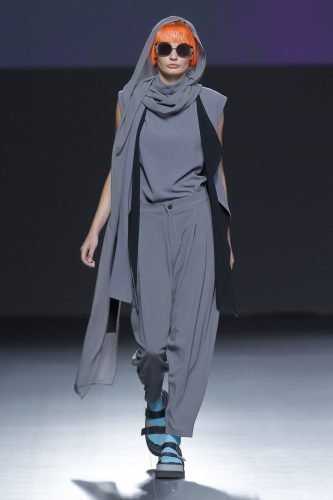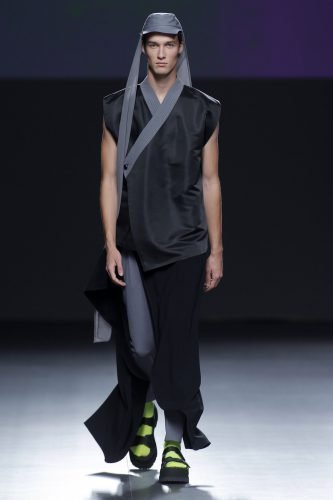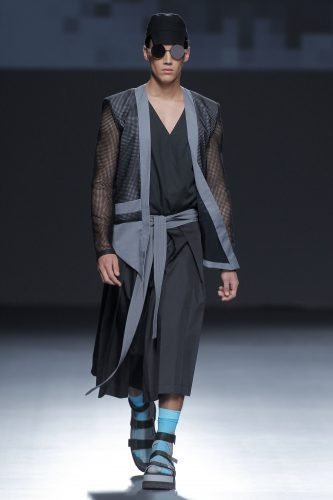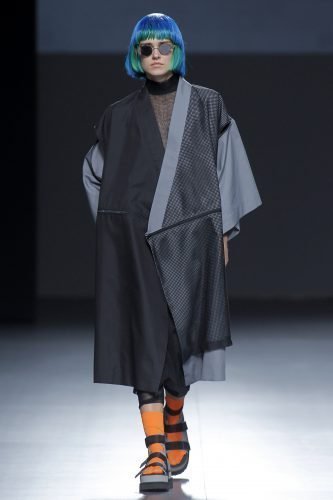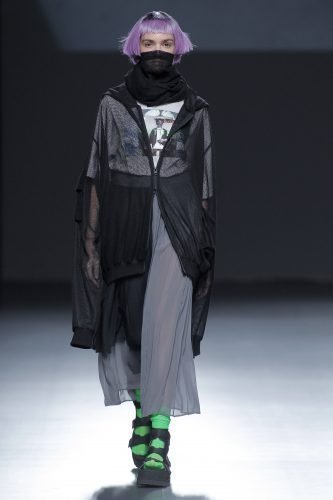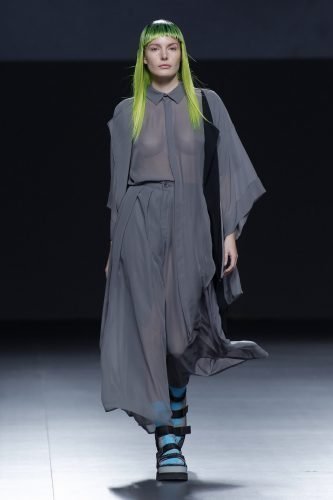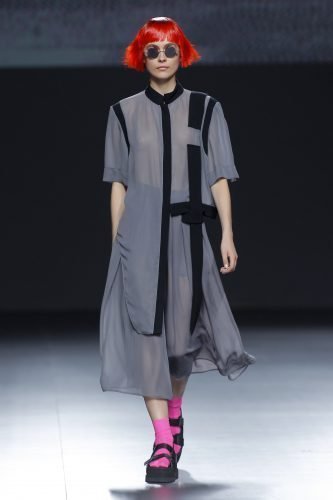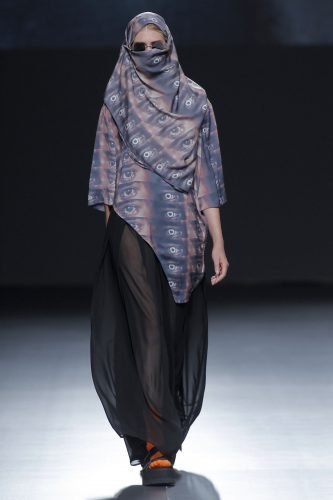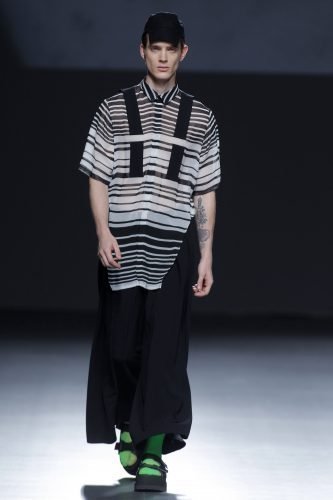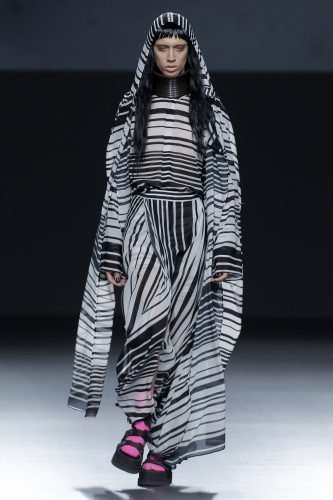 Dear Diane, dear Shaded viewers,
Today in Madrid the Pasarela Cibeles (sorry, I know officially it's called Mercedes Benz Madrid Fashion Week, but it's just Cibeles for us, the locals) started what's called Samsung EGO (EGO, in brief) the catwalk for younger talents.
The first show that hit me was 44 Studio, a designer duo from Madrid -with a very loyal crowd of followers- and also owners of 44Store where you can find clothes from Rick Owens to KTZ to HBA to Juun.J, to name just a few.  Needless to say they're ASVOF followers -so much that they'll have Diane Pernet's scents available in their shop really soon- and also really nice guys that I was happy to meet after the show, thanks to the introduction of Fad Fix.
SO, as they told me, this third collection was a continuation of their previous one, dedicated to urban tribes, but here they went further on their inspiration for nomadic (and I'd add cybernetic) tribes. As if they were saying that the only way avoid being spied is to keep moving faster than your followers… I'll leave the type of followers you'd desire to run from to your own discretion.
What stroke me from the collection wasn't so much all the possible references and codes we associate to the idea of a digital hidden community, but the elegance and simple beauty of many of the garments. I could picture a hyper bourgeoise damme -cultivated and chic- wearing the well cut trousers and long transparent blouses or jackets. And I actually put an eye on a pair of black plissé short pants for men in what seemed to be rough silk that really looked fantastic.
The show was a powerful exercise on how to talk dark with potencial elegance, keeping a message but projecting clothes beyond that conceptual frame.
Something that's not so easy to achieve.
Kindly,
Mario.