Dear Shaded Viewers,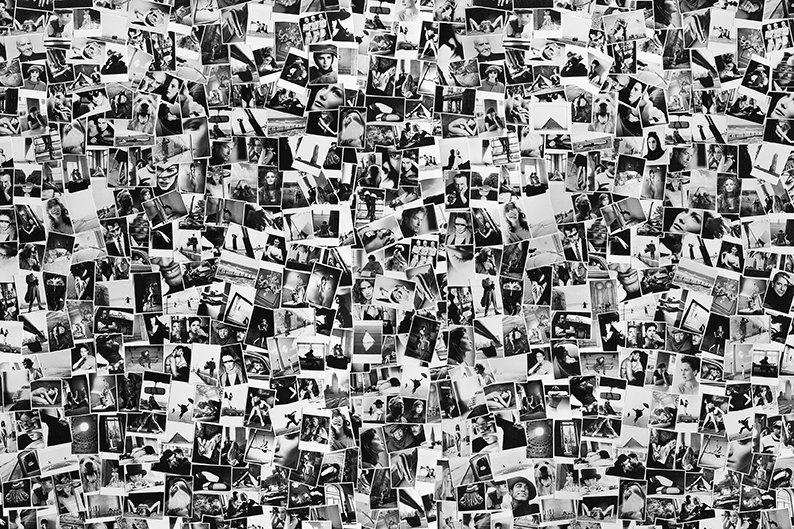 Dominique Issermann was born and raised in Paris where she still lives. She is self-taught as a photographer and lived in rome for 5 years where she worked with Daniel Cohen-Bendid and Jean-Luc Godardbefore co-directing two feature films with Marc'o "Tamaout' and 'Elettra'.
She discovered fashion photography by way of a photo competition where she won the first prize. Over the years she has photographed celebrities like Isabelle Adjani, Gerard Depardieu, Catherine Deneuve, Simone Signoret, Jeanne Moreau, Fanny Ardant, Serge Gainsbourg, Jane Birkin, Anouk Aimee, Isabella Rossellini, Marguerite Duras, Balthus, Leonard Cohen, Bob Dylan, Isabelle Huppert, Dalida, Francoise Sagan, Nick Cave, Charlotte Gainsbourg, Lea Seydoux, Diane Kruger….
Sonia Rykiel gave her her first advertising campaign. Following that she worked with Christian Dior, Claude Montana, Hermes, Nina Ricci… For editorial work she has collaborated with Conde Nast, Vogue, ELLE, Details, New York Magazine, Madame Figaro, New York Times, Corriere Della Sera. Le Monde…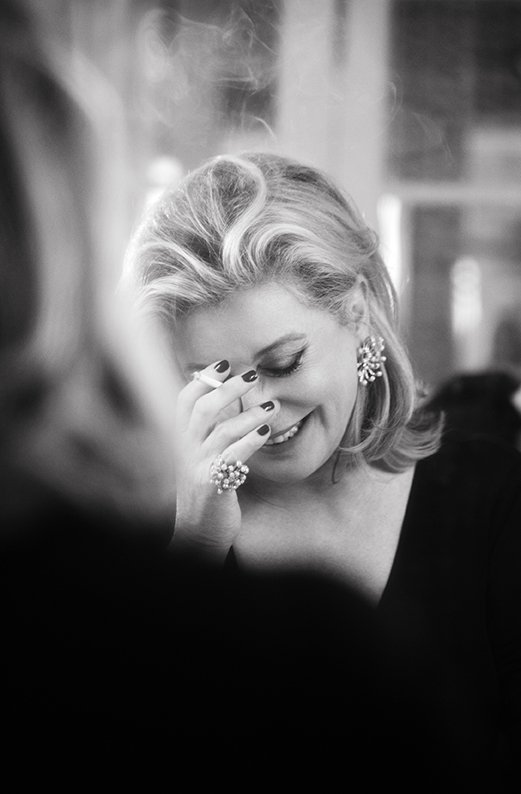 In 1987 she published 'Anne Rohart' then in 2012 'Laetitia Casta'. In 2004 she was the first woman invited to participate on the celebrated Album 'for the liberty of the press' which is edited every year by 'Reporters sans Frontieres'. And now…please enjoy her work at the Paris airport, Charles de Gaulle.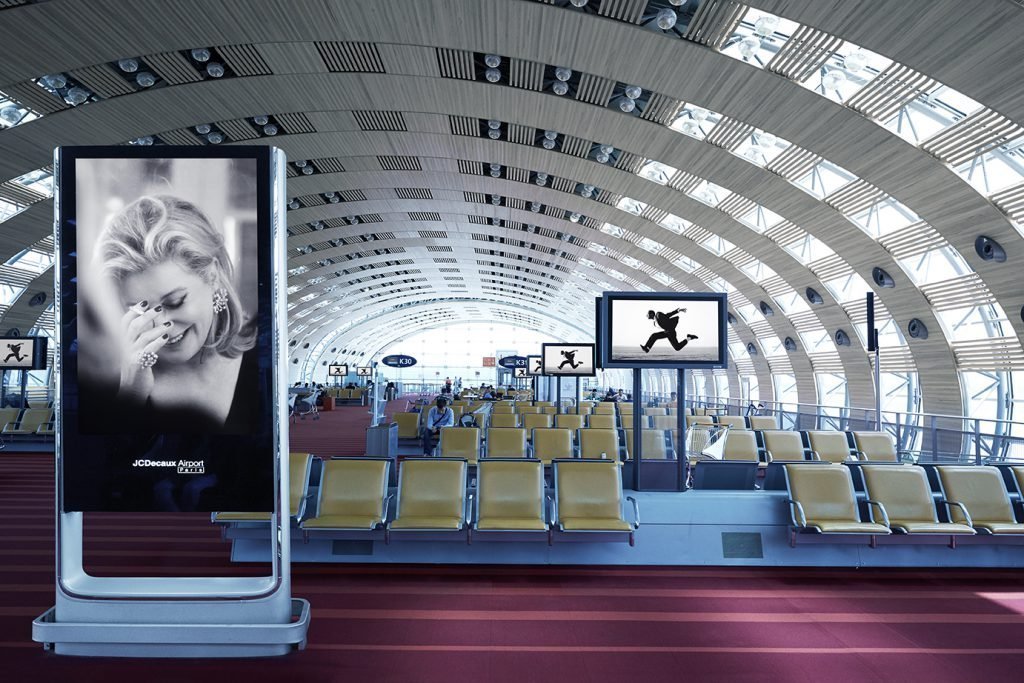 PARIS AÉROPORT will present from 3 to 23 November 2016, an unique exhibition of 80 photos selected by Dominique Issermann from her archives.
Far from a traditional display, the photographer has chosen to exhibit her photos in the form of films shown on the JCDECAUX AÉROPORT PARIS advertising screens, witch become the hosts of an artistic project for the first time.
The images will be simultaneously displayed on the 470 screens at the Paris-Charles de Gaulle terminals and will be seen by 180,000 passengers a day.
Later,
Diane