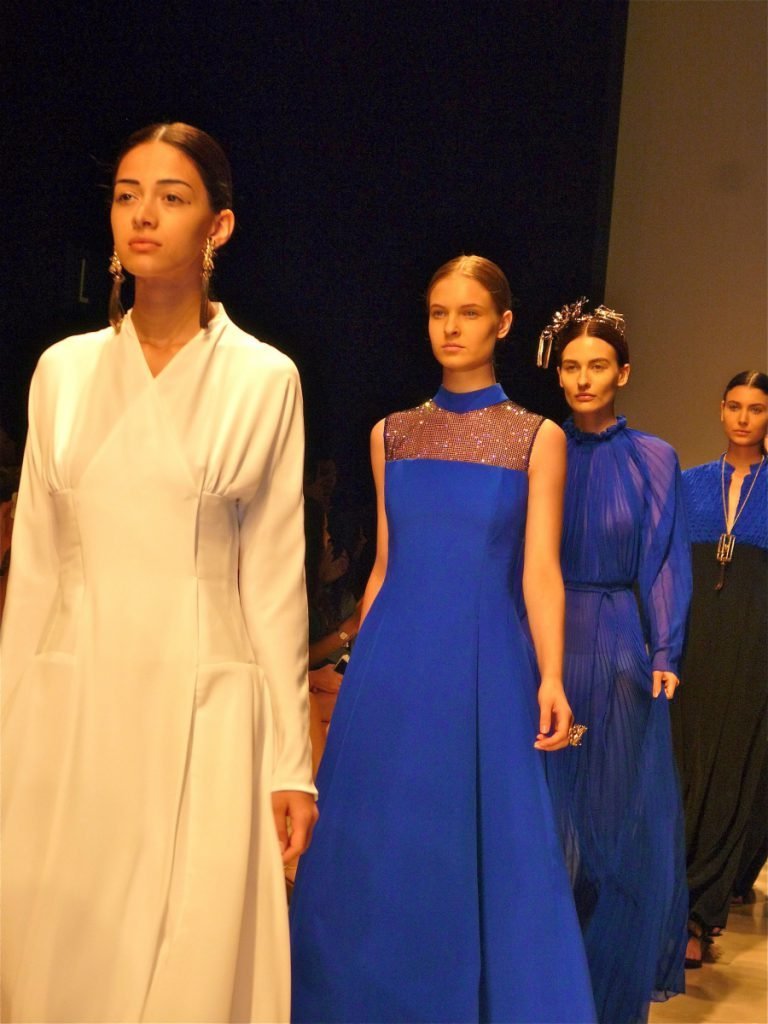 Dear Shaded Viewers,
Luigi Borbone looked to the Far East (which, in the case of China at least, is not so far anymore—the Middle Kingdom looms so large in our lives now, it always feels like it's next door) as the inspiration for his recent couture collection. References range from Hiroshima Mon Amour to In the Mood for Love, Chinese empresses to updated Orientalism. Borbone designs for the mood of the "vaguely melancholic" woman—I'm thinking of Faye Dunaway seeking solace in Anna May Wong films in Puzzle of a Downfall Child.
The clothes are illuminated with Swarovski crystals, embroideries made with modern technology and, of course, Borbone's quirky and distinctive gilded jewelry. The result is a collision of opium-scented nostalgia with an exaltation of contemporary feminine beauty.
Thanks for reading.
Love,