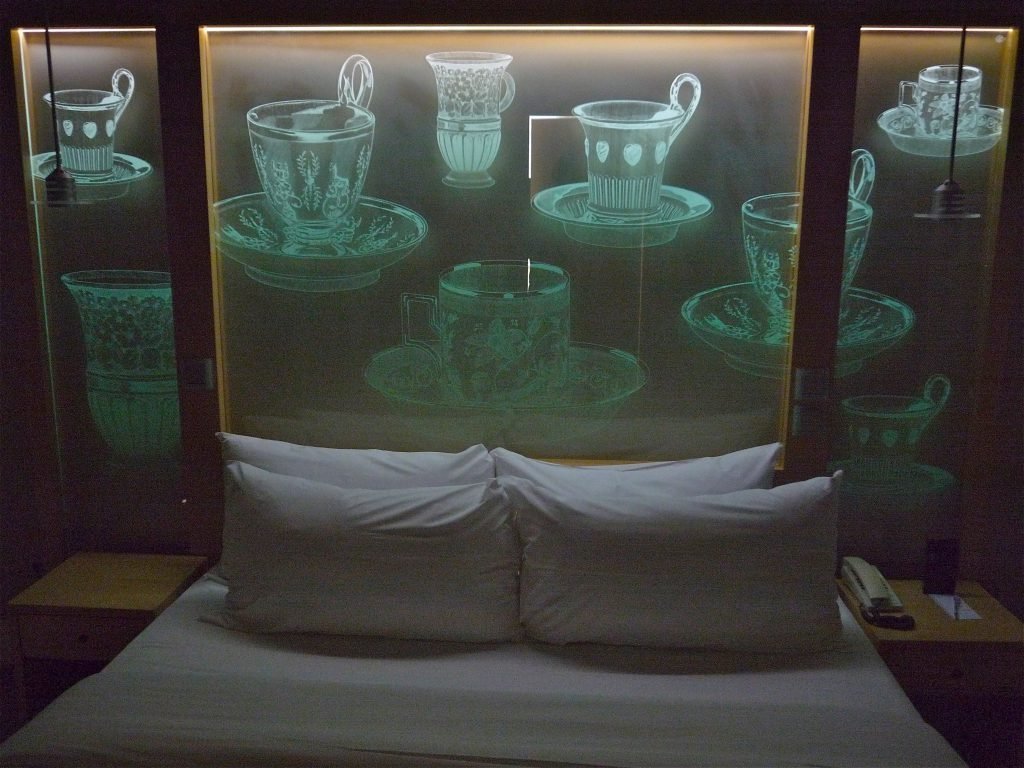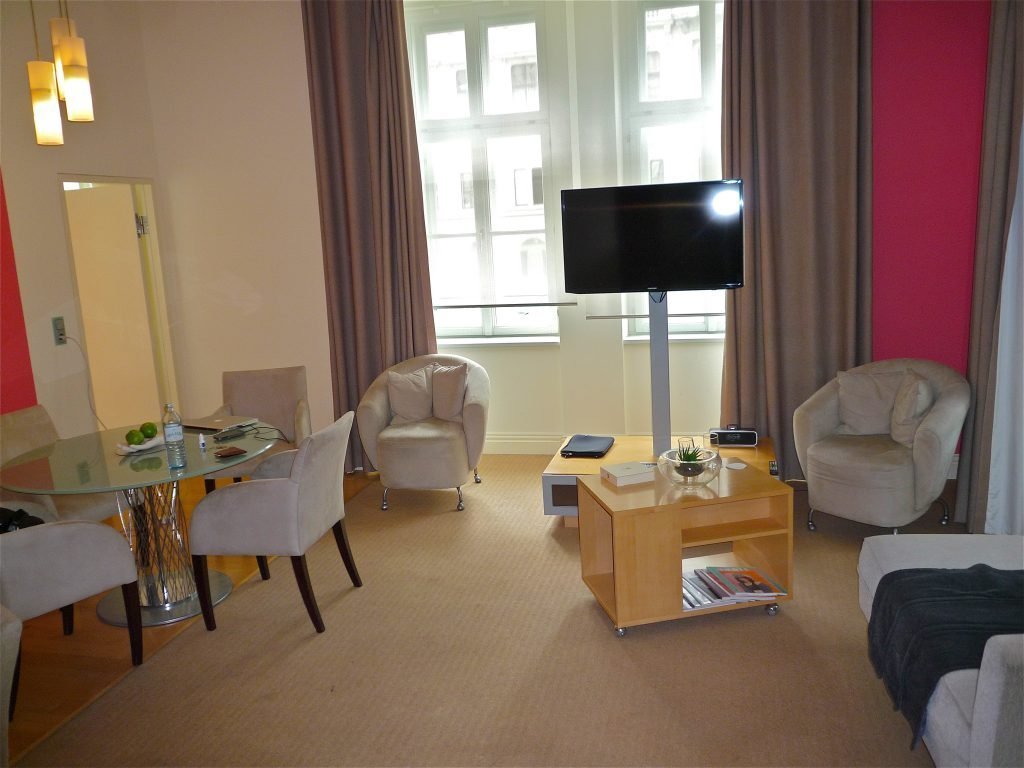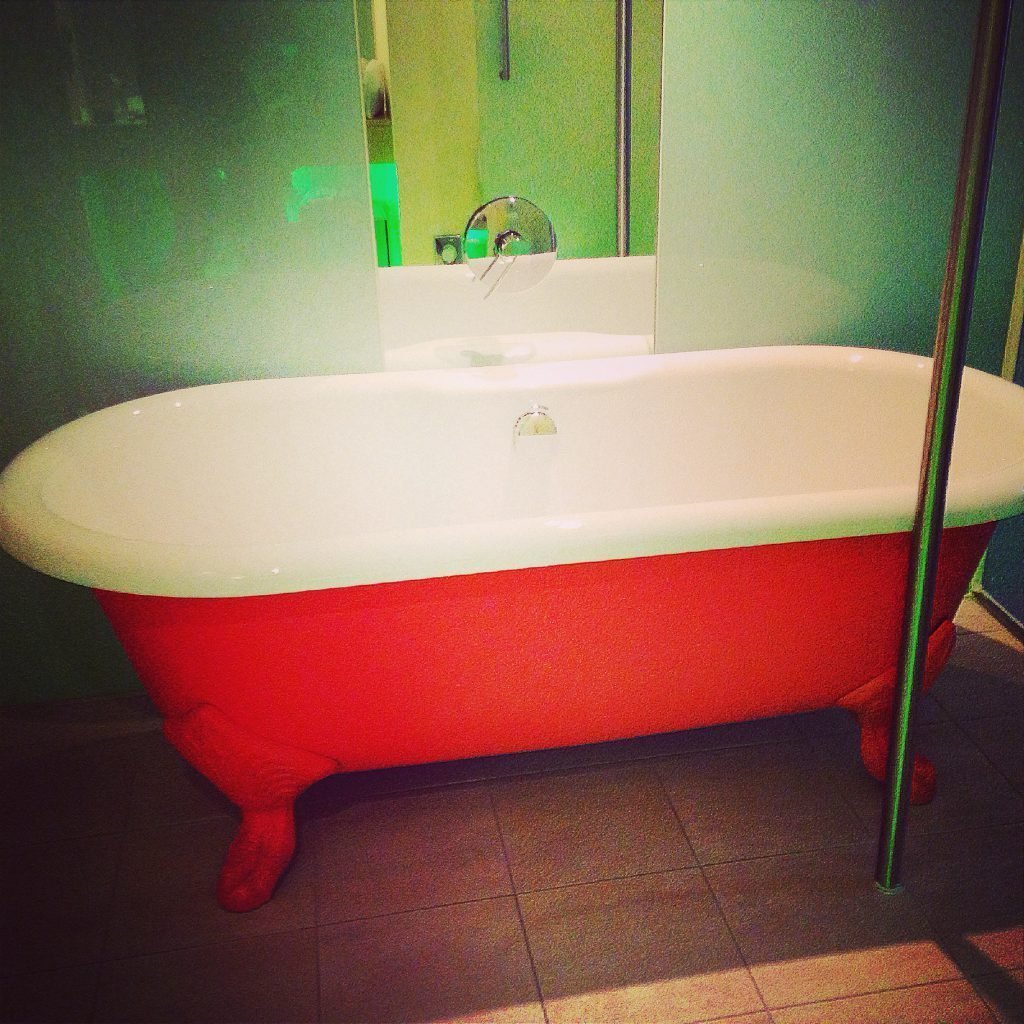 Dear Shaded Viewers,
During MQ Vienna Fashion Week, I was a guest at Le Méridien, one of my favorite hotels in Europe. I've stayed at this serenely modern mecca a few times (twice for the Life Ball; 3 times for MQFVW) so it's always like coming home. For this stay, I was awarded a large, comfortable suite with an airy living room, a separate bedroom, two bathrooms (one for guests) and soothing views of the tree-lined Ringstrasse, the Burggarten and a statue of Johann Wolfgang von Goethe.
Le Méridien achieves the nearly impossible feat of being both a party hotel (lively soirees for the brands Michalsky and Callisti were held in the bar lounge during fashion week) and a quiet, discreet retreat not far from the hectic bustle of the Opera House and the main shopping thoroughfare. Even though my suite was situated directly above the Moët Lounge, I couldn't hear the revelry going on below me. (Being somewhat of a fuddy duddy and a morning person, I sometimes go to bed early while traveling. There's nothing worse than a hotel room that shakes and vibrates with the obnoxious bass throbs of a Black-Eyed Peas song well into the wee hours–I'm looking at you, ME Hotel Barcelona.)
I love the touch of Magritte mojo in all the rooms.
High marks to the designer for dreaming up this towel ladder. And it's always lovely to have a deep, free-standing tub for the obligatory bubble bath. (Although, I needed a princess phone near it so I could call my lovers ala Joan Crawford in The Women.)
I was over the moon for the very spacious shower room with vertical and horizontal shower heads.
"And Flash Gordon was there in silver underwear….Claude Raines was the invisible man." The famous lips by the ground floor elevators.
Bedtime for Bonzo.
Thanks for reading.
xxx
Glenn Belverio